Finding My Grit
---
Corey and I have been continuing to have fun at novices in the last few weeks. Our scores don't look great (understatement of the year) but I feel like we are progressing with every run. It's not necessarily about getting a rosette every time out but feeling like you're still moving in the right direction towards your goals, even if the pace of progress feels slow.
Kelsall was a big track (and I mean BIG) but Corey jumped everything up to the dastardly corner so beautifully that I felt really vindicated in my decision to be going novice. We struggled with the corner because of inaccurate riding, so I have been practicing a lot in the field since and I hope I'm putting that issue behind me. The more worrying problem was actually revealed at the fence after the corner; a big table on a slight downhill slope that I was coming into without a clear stride. I completely lost my bottle. To some extent that is not a new feeling for me as I often lose my nerve when I'm cross country schooling, but usually the threat of penalties in competition is enough to keep me kicking. Obviously my competitive nature is having a bit of a fight against my self-preservation now I'm a Mum and I need to just reset the balance slightly so that I'm riding safely but remembering that that does not mean needing to be perfect every time. Mum and I both agreed that the thing we needed was plenty more experience at novice so the fences stop looking quite so big and Mum half-joked after Kelsall that if I was only going to do half the courses, I could enter more events!
We were meant to run at Bradwall, the week after Kelsall. This is one of our most local events and where I started my volunteering career, collecting dressage sheets when I was maybe 9 or 10. I remember how Mum and I used to walk the course there and I dreamt that one day I might, might, get to compete there because it had a 100 (then pre-novice) track and that seemed not too unrealistic a dream. I often think back to that dream and how much farther I've come, taking a moment to appreciate what I am managing to achieve.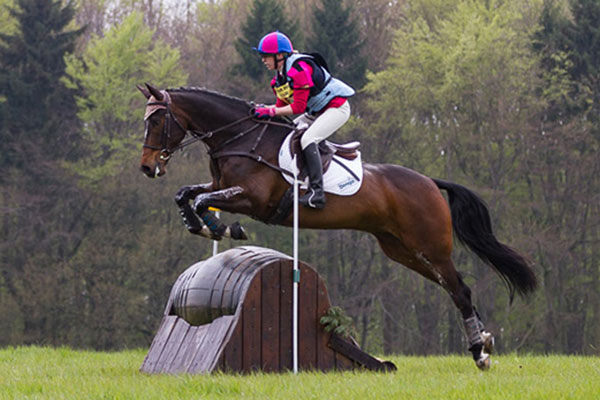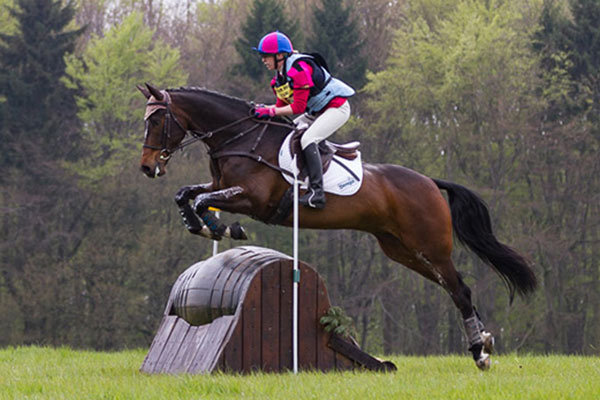 Unfortunately, Bradwall fell foul of the heavy rain and was abandoned on the Friday so we took the opportunity to visit my in-laws in Teesside instead, giving them time with Floss (and giving Floss a chance to see something other than horses every weekend!). We learnt whilst we were there that our entry into Richmond had been accepted off the waitlist so were back in the north east the following weekend.
At Richmond another good dressage test for 32 was followed by a clear in the show jumping, putting us in 8th place and almost more importantly, in with a chance of a point. Corey set off on an absolute mission and flew the first three fences. As a result he came to the fourth a bit too strong for my liking and out went my bottle again. Dismayed, I nearly just walked home in frustration and resignation but something (probably the thought that long-suffering Al had walked to the farthest part of the course to take photos) made me grit my teeth and have another go. We still didn't have a perfect approach and in fact weren't perfect to the following two either, but I was more determined and I kicked on to jump everything else clear. Crossing the finish line felt fabulous and I had a renewed motivation to keep trying.
That renewed motivation stayed with me to Llanymynech the following weekend – but at short notice I heard that I was having a slight detour first to one of my all time favourite events; Chatsworth. I had decided not to enter Chatsworth this year on the basis that as much as I want to do it, I want to enjoy it when I get there and not spend the whole time hiding in the trailer feeling sick. So I was over the moon when I got the chance to ride there without the nerves – as a guinea pig rider for the CIC* test. My new dressage saddle had just arrived and I borrowed a tailcoat off a friend so I looked the part and Corey rose to the occasion like a star – I was thrilled to see that I would have been challenging the lead if I'd been there for real! What tremendous fun it was, and totally worth getting up at 4am on a Friday morning for. We walked the novice track whilst we were there and felt very happy we weren't riding it; it looked amazing and I look forward to tackling it one day but I am really not ready and the crowds are too big to be walking home through…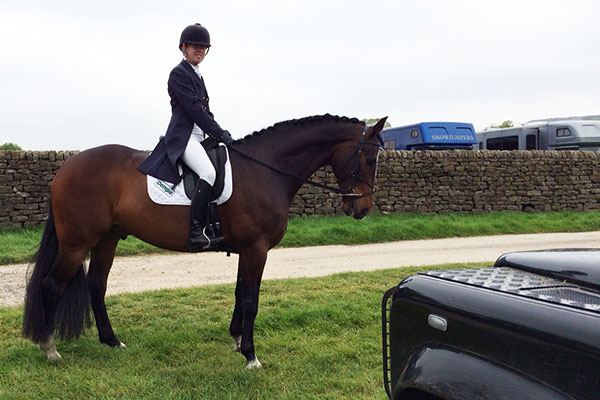 Llanymynech was a far better option for us. Corey pretended he was still doing his one star test and pulled off a 25 to lie second in the section, then jumped a nearly perfect show jumping round for just 1 down. All going well so far, as usual. The course was another big but inviting track, with a few questions that worried me but nothing awful. Part of my preparation before cross country is to pre-visualise my round before I get on and I've realised that I usually imagine it all going swimmingly – perfect approaches and lovely jumps every time. This does not really help me prepare for the seat-of-my-pants moments, so for this course I imagined it all getting a bit pear-shaped and me still kicking on. It did the trick, I rode the whole course with grit and determination and kept kicking even when it was all feeling a bit messy. And that is why, despite picking up three refusals on course, I was really happy with my day. I kept riding forward and was able to steel myself, and the mistakes I made were new ones that were about the technicality of novice not my inner demons; I didn't lose my bottle once and I am confident that refining my brakes and steering is an easier challenge than finding my grit. We've taken a massive step forward and whilst I suspect I might not yet be set to jump clear every time out in future, I am confident that I'll soon be getting consistent across all three phases – and competitive with it.