Ride it like you stole it by Brook Howells
---
Well, when I last updated you all, I was riding high on the elation of sailing round Skipton novice clear and remembering to focus on the overall enjoyment rather than the score. My plans were undecided but I was thinking about going for some tracks I've always wanted to do but didn't dare; like Somerford novice. I might not go clear, or even get round, but I'd enjoy it as far as I got. As it turned out, all my plans went a bit off at a tangent soon after Skipton, because we found out that I was pregnant again. Keeping my fingers crossed for everything to go ok this time, I told Nicki the situation and offered her the ride in the 100+ at Cholmondeley, since Corey was already entered. She took him for a cross country school and over the course of the next week or so the conversation went from preparing for a one-off at Cholmondeley to discussing plans to give him a few novice runs for the rest of the season.
So for anyone who has been watching Corey's record (I spy on other people's BE records all the time so guess you might have spied at mine!) and wondering why his jockey has changed, there you have it. And I have to say, being an owner is great fun; I'm only mildly jealous and am really loving watching how well Corey and Nicki are doing together. She is a fantastic jockey and I always knew she would do a brilliant job with him, but it has been a joy to see how he has risen to the challenge too. I realise I've never quite got out of the mindset that he is my green youngster, but I now see that he is an experienced novice eventer and I will get back on him next year aiming to do him justice like Nicki has so far.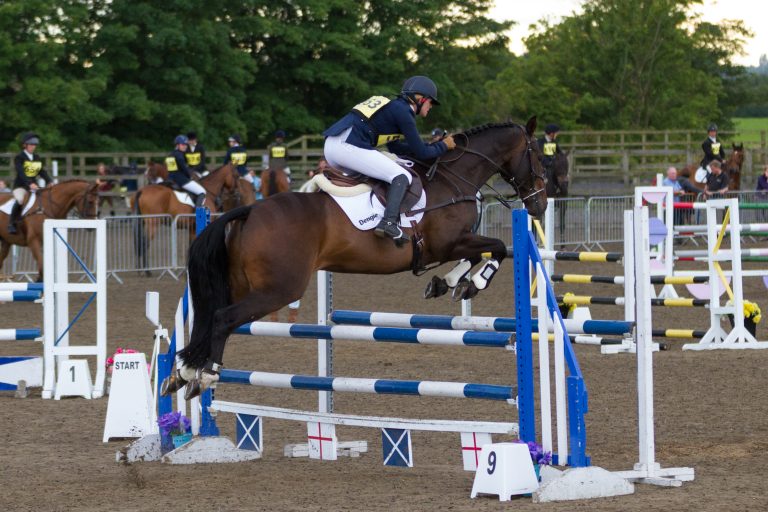 Nicki has done 4 events with him now and, weather permitting, will finish the season at Weston Park. I have tried not to put any pressure on her, to give her my advice where I can about how to ride Corey but otherwise to make it about the pleasure not the placings. She is as competitive as me though so that is tricky! At those four events (Cholmondeley 100+, Bold Heath novice, Llanymynech novice and Gatcombe novice), she has upheld Corey's reputation as a solid dressage horse, proved that my struggles with show jumping are not unique to me as a jockey, and then proved to me that I need to get my act together for the cross country because he has given her four spectacular easy clears. She has been just shy of the ribbons every time, most frustratingly at Gatcombe where she was hampered by a half hour long torrential downpour just before her cross country that meant she couldn't kick for the time. She was late in her section and those that ran before the rain were going fast so we were hopeful she could put in a strong finish and then had to change our plans for safe and steady clear. They both crossed the finish with smiles on their faces, despite being absolutely soaked, and that meant more than any rosette (even if we were both disappointed to miss the opportunity of meeting the Princess Royal).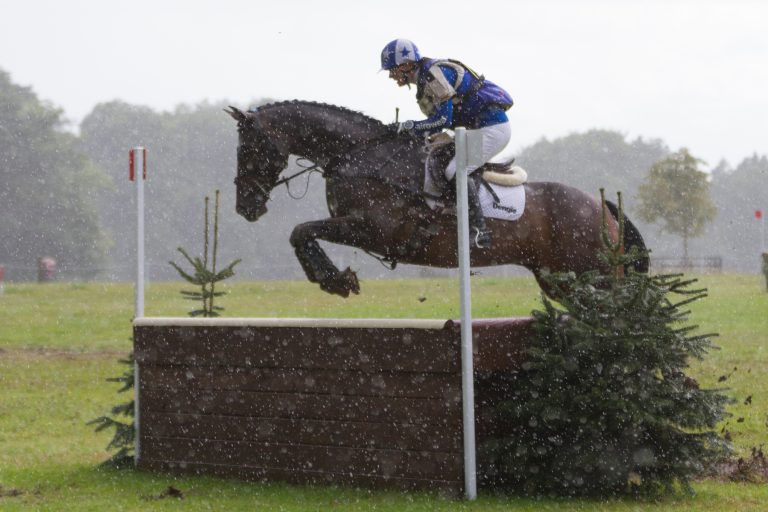 I have not been completely bereft of actually riding myself. I've continued to do the background fitness and flatwork with him and also had the fun of taking him to Lincoln for the British Riding Clubs dressage championships. East Cheshire has a strong showing at the championships this year with 4 jumping and 2 flatwork teams, with the jumping teams taking wins and top placings left right and centre. I was riding in the elementary dressage and decided to be brave with a new warm up routine and pushing for every last mark. Unfortunately, I got him so forward outside that he cantered twice in the early trot work and although it is clear from the video that he settled and relaxed, I obviously rode the rest of the test slightly nervous and not taking every risk I could. I felt it was a brilliant test overall and was really disappointed to not even get in the top half, so spent the day in a sulk (apologies to my fellow club members for the sour face). I nearly renounced dressage altogether because it frustrated me so much, but on reflection I could see where I'd lost the marks and I decided to keep persevering, if nothing else than to give myself a bigger margin to have a pole or two down at events.
He will hopefully run at Weston Park in a couple of weeks and then the annual combined training at the riding club (no pressure Nicki but he has won the medium/1.20m trophy 2 years running…), then he will have a much deserved holiday. I won't be back competing until the summer of 2018 (I'm no Jonelle Price after all), so Nicki and I are cooking up plans to get her some early season runs in before I steal him back. Quite how I will get him fit when I'm the size of a small whale I don't know, but where there is a will there is a way, and between Mum, Nicki and myself there is no shortage of enthusiasm.