A balancing act between maintaining ideal weight, behaviour and stamina
Jayne Simmons got in contact with Dengie for some nutrition advice for her daughter's New Forest pony, Flint, after a recommendation from their instructor and local feed merchant. Flint could be quite fizzy at times, and yet be lazy and lack energy on other occasions.
"My daughter Amelia is a disabled dressage rider and has retrained Flint herself from scratch" explains Jayne. "He had some behavioural issues when we first got him owing to his past and lacked confidence and boundaries. We wanted to find a balance between keeping him at the right weight as well as providing him with the stamina to perform, but keep his behaviour under control as if he was fed anything sugary it tipped him over the edge".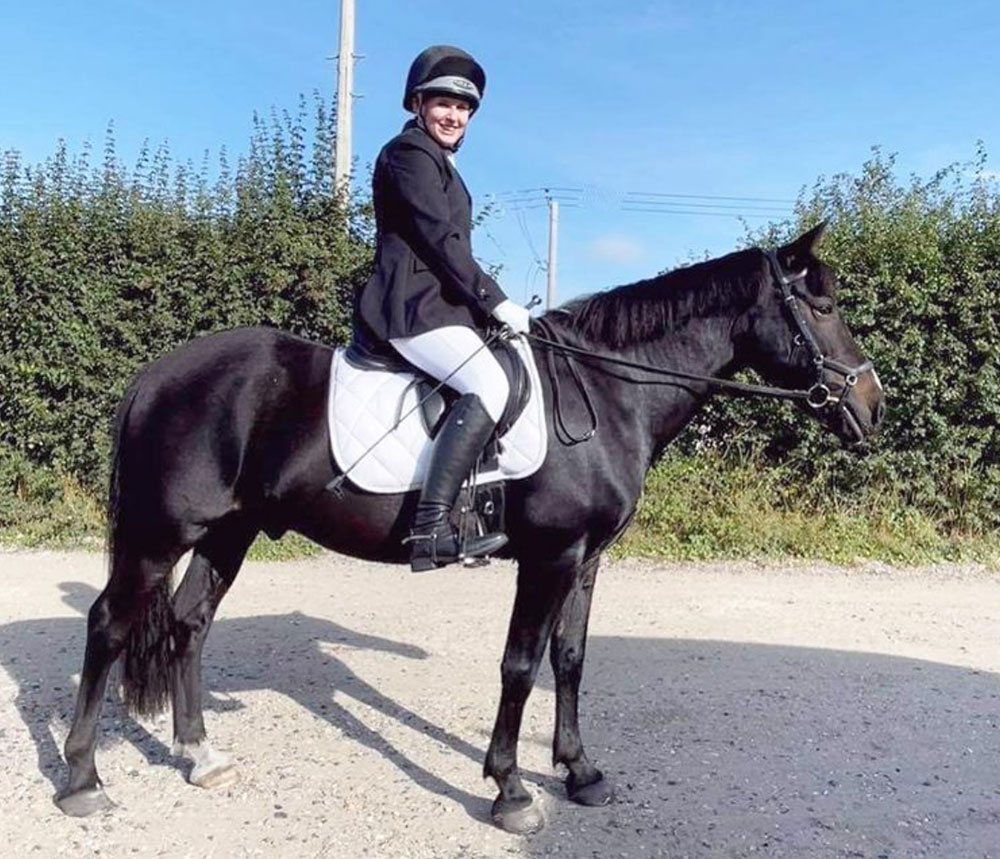 After speaking with Dengie Feed Advisor Polly Bulgin, Jayne and Amelia decided to try Flint on Dengie Hi-Fi Molasses Free to provide him with slow-release energy, without promoting any fizzy or excitable behaviour. They also added a feed balancer alongside to provide him with the vitamins and minerals he needs for a balanced diet.
"The support and advice we received from Dengie has been fantastic and very reassuring. We have noticed a huge difference in Flint's performance, condition and behaviour" says Jayne. "Flint is doing very well, and he and Amelia have been out to various dressage competitions where they have been highly placed against able bodied riders. They also won their recent para class and achieved Reserve Champion which we were absolutely thrilled with. Thank you so much Dengie for your help and support!"