A fibre diet can supply enough energy for a competition horse
Alicia Griffiths bought Darcy, a seven year old Irish Sports Horse mare, back in June 2018 with the aim of competing in International para dressage with her.
In April last year, Darcy was diagnosed with grade 4 Gastric Ulcers. She had become girthy, reluctant to go forward and generally grumpy about being touched. Although she hadn't lost weight, she wasn't building the condition expected with the work she was in, and the Conditioning Cubes she was being fed weren't helping either.
After a discussion with her vet, Alicia changed Darcy on to Dengie Alfa-A Oil as it's low starch, high fibre content would help to reduce acidity levels in the stomach. Alicia's main concern was whether Darcy would get all the nutrients she needed from a fibre diet and so she contacted Andrea Watson, Dengie's Area Manager. Andrea's advice was to add a performance balancer alongside the Alfa-A Oil to ensure Darcy was getting all the vitamins and minerals she needed for the higher level of work she was in.
Very soon Darcy started putting on condition, building the topline and muscle tone she needed for her work. She was also much happier when ridden, much more willing to go forward and less sensitive when being girthed. Alicia received lots of comments about how amazingly shiny and soft Darcy's coat was, something she was really proud of as the owner of a grey!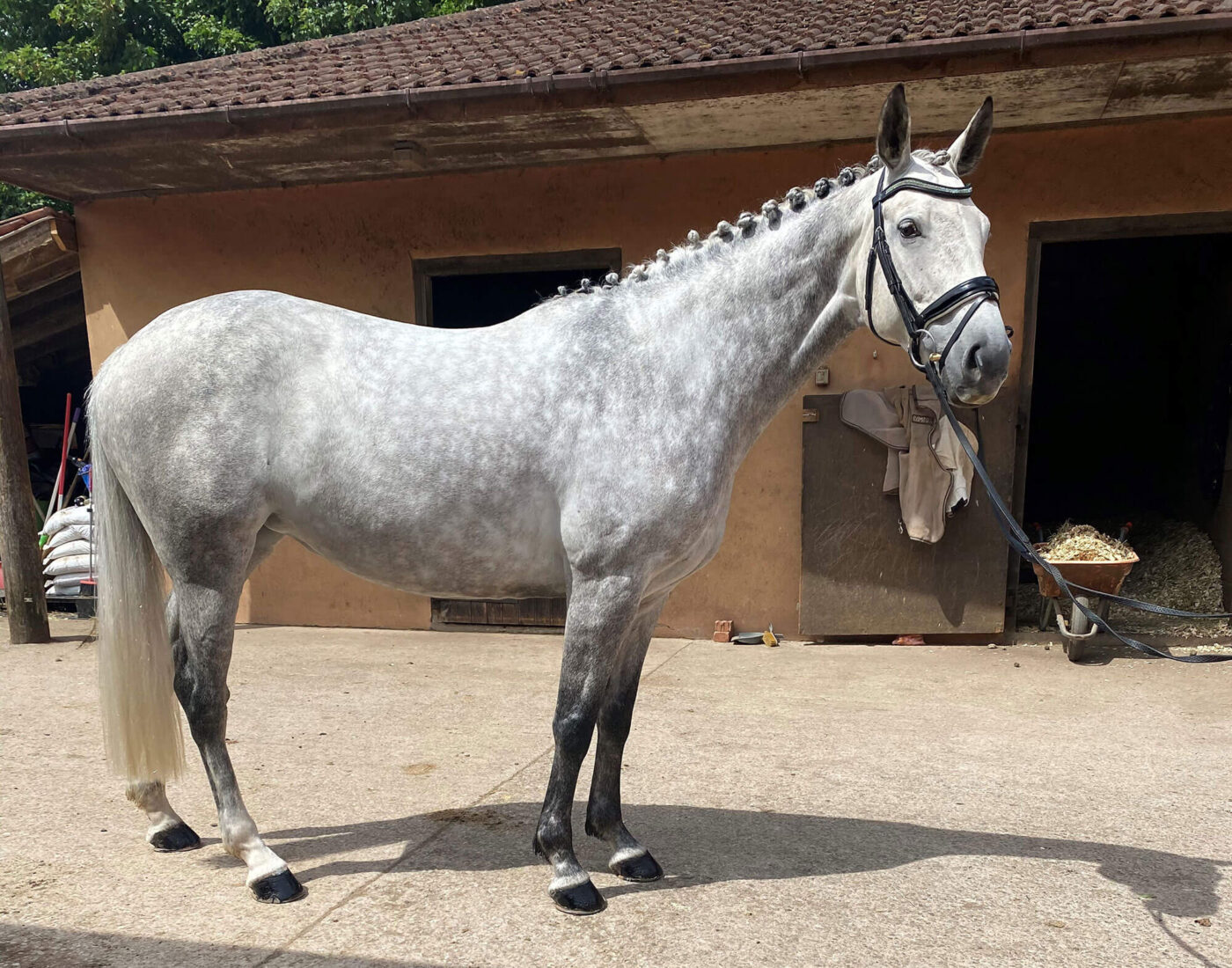 When we caught up with Alicia recently, she explained how significant it had been to get Darcy's diet right. "When Darcy was diagnosed with ulcers last year, I thought my chances of competing for Great Britain were over. However, once we swapped her food and her tummy was happy and healthy, she went on to not just compete at two Internationals in 2019, but actually win classes at both!" Alicia proudly told us. "I was initially sceptical as to whether a purely fibre diet would supply enough energy for a competition horse who spends so much time away from home. But I am completely converted now, Darcy has built up the muscle she was lacking and now has all the energy that is required and more. She looks and feels amazing!"