Low in sugar, starch and calories, but super tasty!
21-year-old Barney suffers with various health conditions including calcium deficiency, white line disease and low blood cell count. Barney's owner Ros needed to find him a palatable feed to disguise his various veterinary medications and supplements. He was also diagnosed with PPID and therefore any feeds would also need to be low in both sugar and starch as well as being low calorie to help promote some weight loss.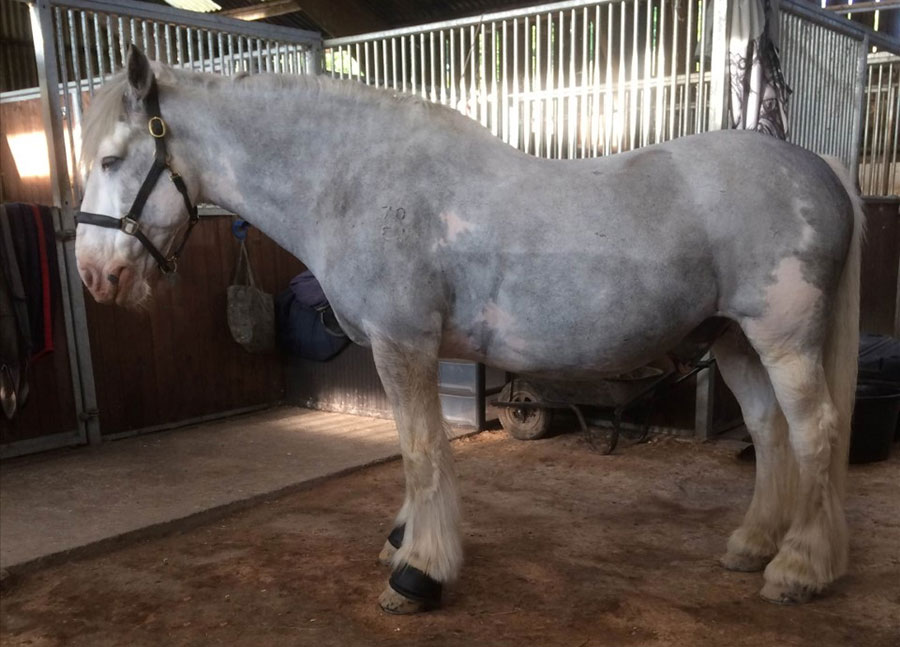 "I was worried I may struggle to find a feed that fussy Barney would find tasty enough to hide his medicine in, but would also be low in calories, sugar and starch and suitable for him with PPID and being such a good doer. After doing some research, I saw The Laminitis Site had tested Dengie Hi-Fi Molasses Free and that it was highly recommended, so decided to try it ourselves."
The Hi-Fi Molasses Free was a great success with Barney. He has a feed of Hi-Fi Molasses Free with a balancer twice a day alongside grazing and soaked hay.
"Dengie Hi-Fi Molasses Free has, without a doubt, helped Barney's health and weight loss considerably. It is tasty enough to hide his various meds in while also being super low in sugar and starch".