Alicia Wilkinson completes Blenheim CIC3*
---
Well what can I say Pooh is perfect! She completed Blenheim CIC3*
It was incredible being at Blenheim, a couple of years ago I went to watch and never thought I would be riding there on my darling homebred!
I had a photo shoot organised by Dengie which was awesome, it was funny watching other riders looking at me thinking "why are they taking pictures of her?" We got some great pictures around the lorry, hacking and a little school. We even had a sneaky peak of the cross country course.
The first walk around the course felt like I was just there to watch and not ride! It looked rideable, but it hadn't sunk in that I was actually going round there in two days time.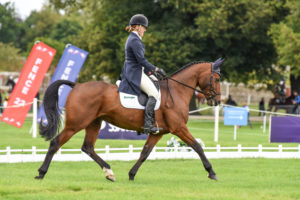 My dressage went as well as it could do and Pooh made one of the two flying changes which I was thrilled about as she hasn't learnt them properly yet!
The following day was show jumping, my incredible jump trainer Barrett Watson came to help. He walked the course with me and give me real confidence for the following day. Even though he thought the course was HUGE!!
Pooh was pinging outside the showjumping ring. Once we entered the ring the crowd was immense and Pooh shrunk to what felt like a 14.2hh pony and I had slight stage fright to be on her case! We unfortunately had 4 down which sounds much worse than it was and I was still thrilled. Barrett warned me that she may do the same on the cross country course the next day.
Cross country day… eek!
I gave her a really good warm up and then greased up with 5 minutes to go… jumped a few more jumps and then through to the start box… 5..4..3..2..1..we were off, no second thoughts.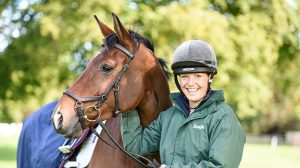 I was on her case as I wanted her to fly round the course and fly she did. Pooh was in her element and ate up the course. You can watch my round on An Eventful Life website – click here.
Pooh was unreal round a huge course and I was so overwhelmed when I finished. I couldn't be prouder of my gorgeous baby!