Painful Learning Curves
---
Badminton 2016 was an event to put in the great book of life under the chapter of experience and pretty much leave it there! A very below par test on a rather frisky and fit Bosun, followed by a nasty fall at Badminton's famous Vicarage Vee was not what I'd envisaged when posting my entry some 6 weeks before. Thankfully both Bosun and I were both a little stiff and our egos took a battering but physically none the worse. With that also signalling the end of our Rio hopes it was a rather bitter pill to swallow. All things considered my learning from the experience was that taking horses to the biggest event in the world light on competition mileage is not the best prep however good the intentions to preserve him were when the plans were drawn up!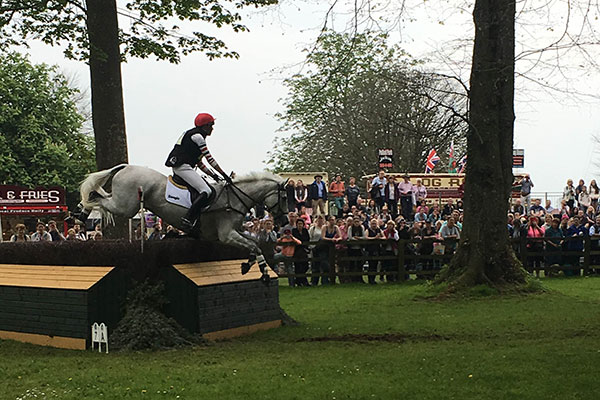 After signing up with the job centre on the Monday following Badminton it transpired that my career options were limited, so I took a break on Exmoor with Harry; returned to the horses, refreshed and keen to right the wrongs of my disappointing spring. Nothing like breaking myself in gently I jumped 18 rounds at two BS shows on Thursday and Friday, we took four to Rockingham on Sunday with a thrillling win for Sophie Beaty's gorgeous Mister O. A first win for him at this level and a pleasing way to cement our fairly new partnership. On Monday we headed for Tweseldown in Hampshire to run in the intermediate with three more. The revamped course was markedly improved from previous years, was huge fun to ride and flowed brilliantly. Superstition, a very exciting 7yr old came home with a sneaky win. Broken in by my sister Sophie, she encouraged me to buy him but after six months then freaked out about what a talented horse I owned and encouraged my loyal supporters Gillian and Mark Greenlees to become involved as I knew they were on the look out for a youngster to follow in Willy Do's footsteps.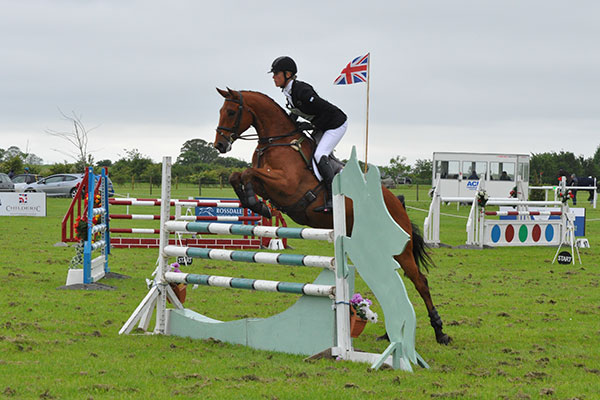 To complete the marathon eventing re-entry we then headed to Little Downham with Superstition II and Mrs Browns Boy aka Stinky and Bertie. Bertie was first up in the dressage and produced a solid test. We then went on to produce a superb clear in the showjumping which I was really pleased with as this has been a weakness of ours in the past. Stinky was a little too full of the joys of his win and was rather unsettled in the dressage. A super double clear really built on our Tweseldown performance. Bertie ran a beautiful first 2/3 of the track but there was a lapse of concentration at the double of Rossdale's corners where we hit the deck and thankfully he was none the worse but I dislocated my shoulder which is undeniably my most painful injury to date. Just as I thought our luck was changing I'm off games for a week or two but that's eventing for you. I plan to be back for Barbury with three in the 2* .. Bosun as a nice run post Badminton drama, Superstition vying for Le Lion D'Angers world 7yr old championship qualification and my faithful 17yr old friend Mercury Bay.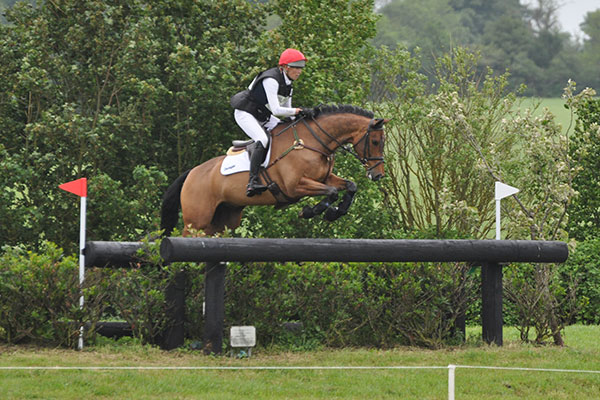 In the meantime my incredible team will keep my four legged darlings ticking over for me. Thanks to our magical Dengie diet the horses won't alter their routines much aside from cutting down on their fastwork in the short term. The lads will continue hacking, lungeing, flatwork, and hill work whilst I will try my hardest not to be a sore loser and concentrate on my rehab with Juliet Lock who has the unenviable task of trying to put back together Jodie Amos, Lydia Hannon and I (among others) when we do our best to fall to bits but insist on wanting to be back in the saddle yesterday!