Joining forces with VetPartners to tackle equine obesity crisis
---
We have teamed up with VetPartners to tackle the issue of equine obesity and highlight the dangers of overweight horses.
According to VetPartners, its equine vets are seeing more overweight horses and ponies than ever and we have also reported that calls from our feedline relating to overweight or obese horses have tripled over a five-year period.
Throughout the campaign, VetPartners' equine and mixed practices and ourselves will be sharing the message that a healthy weight means a healthier horse, and will be offering advice to help owners accurately assess and monitor their horse or pony's condition. We will also be providing support for owners of overweight horses to help get them back in shape safely.
Each VetPartners practice is nominating a vet or equine nurse to champion the campaign, and owners can sign up to receive a free guide to equine weight management that contains tips on feeding and exercise plus guides to fat scoring, weigh-taping and weight loss. We will also be holding online and face-to-face events for horse owners and equine weight clinics across the UK.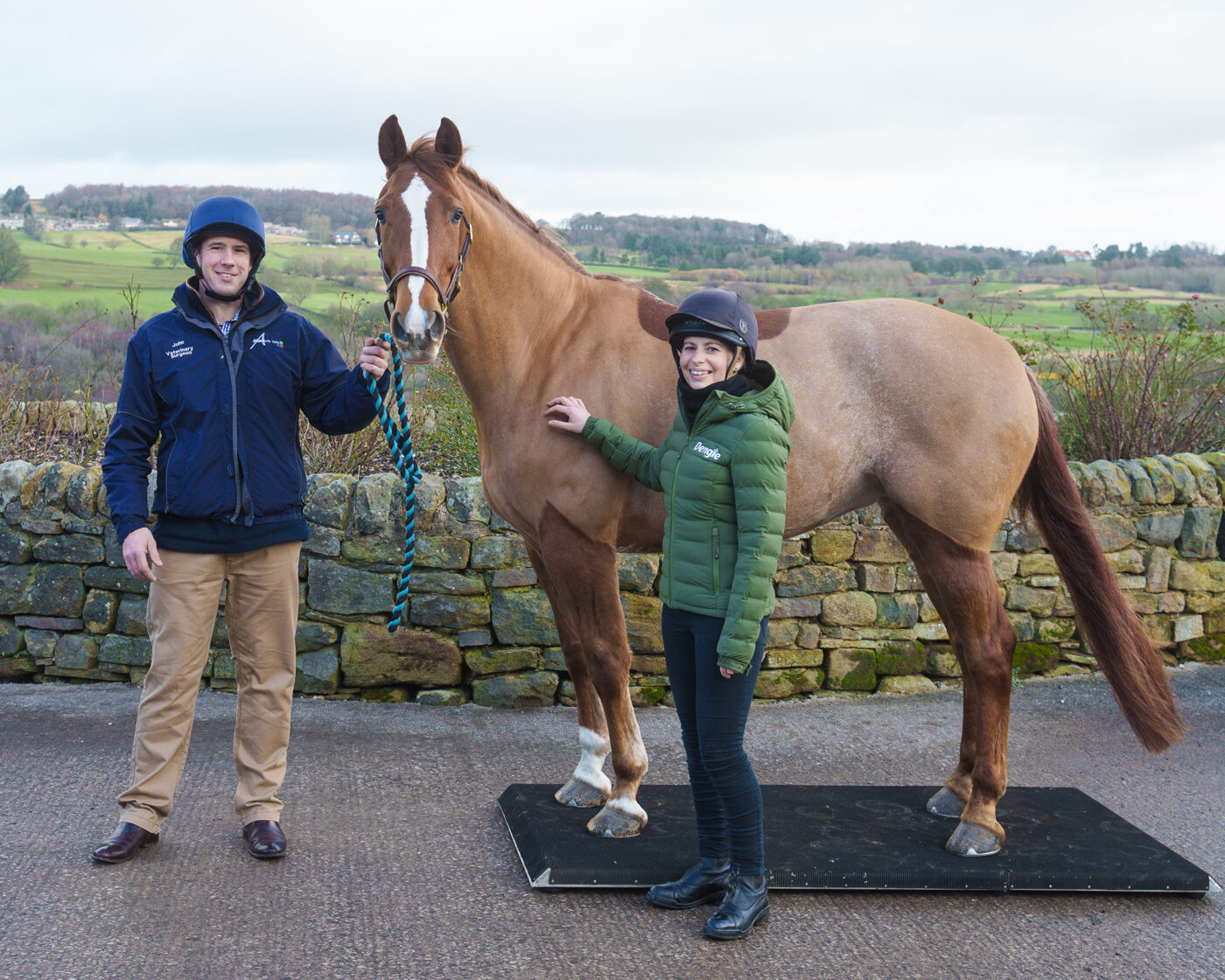 VetPartners' equine business development manager John Millar said equine obesity has become a serious welfare concern.
He said: "If a horse or pony is overweight it can cause significant health issues. It can predispose them to laminitis and EMS and puts extra strain on the heart, joints, tendons and muscles, increasing the risk of injury.
"We are approaching the highest risk time period for obesity, when spring grass will be coming through, and it's concerning that a lot of equines are coming out of winter already overweight. We are urging owners to take a close look at their horse's condition and if they are carrying too much weight to take action now.
"We are here to help them achieve this, and it's our aim to keep the equine population as healthy as possible. We can help owners identify if their horse is overweight and work with them to create a suitable diet and management routine."
Katie Williams, product and technical development manager at Dengie, hopes the campaign will help more people recognise when horses are overweight.
She said: "Equine obesity is considered to be one of the UK's most serious equine welfare concerns and the consequences are metabolic irregularities which predisposes horses to laminitis. Sadly, it is often the case that laminitis has to occur before owners take action to promote weight loss.
"One of the key challenges is that not all horse owners are able to tell if their horse is overweight and this is why it is so important that they have support from vets and nutritionists. They can then take appropriate action to promote weight loss rather than treating and managing a case of laminitis."
Among the VetPartners' veterinary practices supporting the campaign are Liphook Equine Hospital in Hampshire and Rossdales Veterinary Surgeons in Newmarket.
Jamie Prutton, a vet at Liphook Equine Hospital, said: "Equine obesity continues to be a significant problem and at Liphook we see a number of obese patients every week. As an eminently controllable situation we hope that by supporting the weight loss campaign we, as a group, can provide the tools and support owners need to promote weight loss in their horses."
Rossdales' vet Lucy Grieve added: "Members of the equestrian industry are really starting to take stock of equine obesity and what a serious welfare issue it is. To see Vet Partners invested in increasing owner awareness and encouraging engagement with vets on the subject, is really pleasing and inspiring. We hope this helps owners see this tricky subject as something we should all be talking about."
For further information or advice on feeding an overweight horse call our Feedline on 01621 841188 or complete our Feed Advice Form.