A happy and healthy miniature horse!
Shane O'Connor first got in contact with the Dengie feedline back in June 2020 for some feeding advice for his 30inch Falabella Shammy who needed to lose some weight. Shane was concerned Shammy may get laminitis if he didn't do something to get her weight and diet under control.
Shane was advised to feed the Dengie Healthy Hooves Molasses Free which is a complete feed so would provide Shammy with all the vitamins and minerals she needs for a balanced diet including biotin for hoof growth and health. It was also advised that Shane soaked her hay to help reduce both the calorie and sugar level.
"Within a couple of weeks on the new diet I already started to notice a difference. Shammy has now lost the excess weight that I never thought would go and is looking fitter and more toned. Her temperament has also improved since feeding the Healthy Hooves Molasses Free; she is much more laid back and less stressed".
"My farrier has also noticed a big difference in her overall look and is impressed with how much her hooves have improved and become significantly stronger. This is particularly beneficial as she is barefoot and doesn't need hoof boots to protect her feet".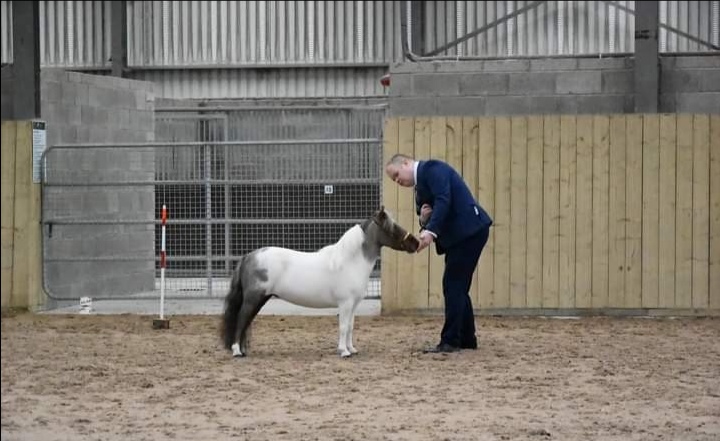 Shammy and Shane went to their first show in September this year where they were placed in all of their classes including a win in the Novice driving class and reserve champion in the driving section.
"Thank you Dengie for all of your help and support over the last couple of years. I now have a happy and healthy miniature horse!"