Brook and Corey
Brook Howells is an amateur event rider from the North-West of England.
Brook has ridden most of her life, taking up eventing at the age of 14. Her current horse, Templebrook Boy (aka Corey) is by the Connemara Stallion Templebready Fear Bui out of a Kiltealy Spring TB mare. They are steadily gaining confidence at novice and aiming for a CCI*
Corey is fed a daily diet of six scoops of Dengie Alfa-A Original alongside a balancer, split into two feeds across the day and ad-lib haylage.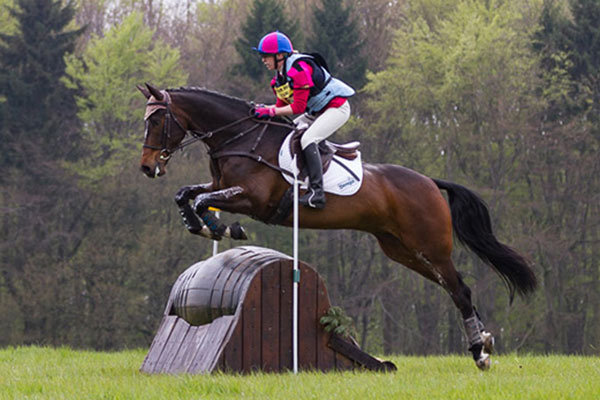 "Corey is a very fit event horse who has fantastic energy across country and presence in the dressage arena, but is still very easy to do and laid-back. Because of my work commitments, he only gets ridden three or four times a week, but he has the same calm and workmanlike attitude whether he has been out a lot or just chilling in the field for a week.
His daily diet of Alfa-A Original and balancer gives him enough energy to perform at his best and look fantastic without affecting his temperament. What more could I ask for?" says Brook.