Fibre diets fuel Shetland racing ponies and keeps them in tip top condition!
Cherhill Shetlands is a team of racing and showing ponies that travel all around the country to compete in the Shetland Pony Grand National. Isabella Bride, founder of Cherhill Shetlands, has chosen to feed her ponies Dengie Hi-Fi Molasses Free to support their busy lifestyles.
"All of our ponies, no matter what they do, are fed on Dengie Hi-Fi Molasses Free" says Bella. "It helps them maintain a healthy weight and condition. With it being naturally low in sugar and calories, I don't have to worry about the risk of laminitis which comes with owning a native breed. Even the fussiest of eaters enjoy it!"
The Shetlands get two feeds a day consisting of Hi-Fi Molasses Free and a splash of linseed oil. After a race in the hot weather, Bella also gives them a handful of Hi-Fi Molasses Free in some water with added electrolytes to encourage them to drink and stay hydrated.
Bella wanted to share her experience of feeding two ponies with very different temperaments.
Case Study: Cracker
When Bella bought Cracker as a newly gelded 6-year-old, he had been living off a diet of rich grass and sheep food. "I knew he was going to be a big framed pony, but was extremely shocked at how much weight he was carrying" says Bella. "Despite the availability of food 24/7 Cracker was always looking for more, he never seemed to be satisfied."
After several months of hard work and a revised ration based on Dengie Hi-Fi Molasses Free, Cracker had a spring back in his step. His coat was shiny and most importantly he had lost the excess weight!
"The key lesson I took away from Cracker's weight loss journey is that just because the pony is overweight, it doesn't mean you should stop feeding them completely. Finding, the right feeding practices and implementing the correct exercise regimes will help aid their weight loss but keep them healthy too."
Case Study: Florence
As a 3-year-old Florence was very overweight. Bella used the same approach as she did with Cracker to promote weight loss. However, after Florence had completed her first year under saddle, she had unfortunately gone too far the other way and was now underweight. "Florence had lost a lot of weight; her muscle tone was poor and her coat was dull" says Bella. "With the prospect of a busy racing season ahead we needed to get her back in prime condition."
Bella kept Florence in light to medium work over the winter, doing lots of strengthening exercises to build her muscle tone back up. She also received two feeds a day consisting of Dengie Hi-Fi Molasses Free and added linseed oil. Quantities fed were increased to safely promote weight gain.
Since then, Florence has had a beautiful shine to her coat and has always performed to the best of her abilities, with multiple racing and showing success including wins at County level. "Florence is naturally quite an excitable pony, so Dengie Hi-Fi Molasses Free helps keep her level headed whilst still providing her with the right amount of energy required for racing and showing."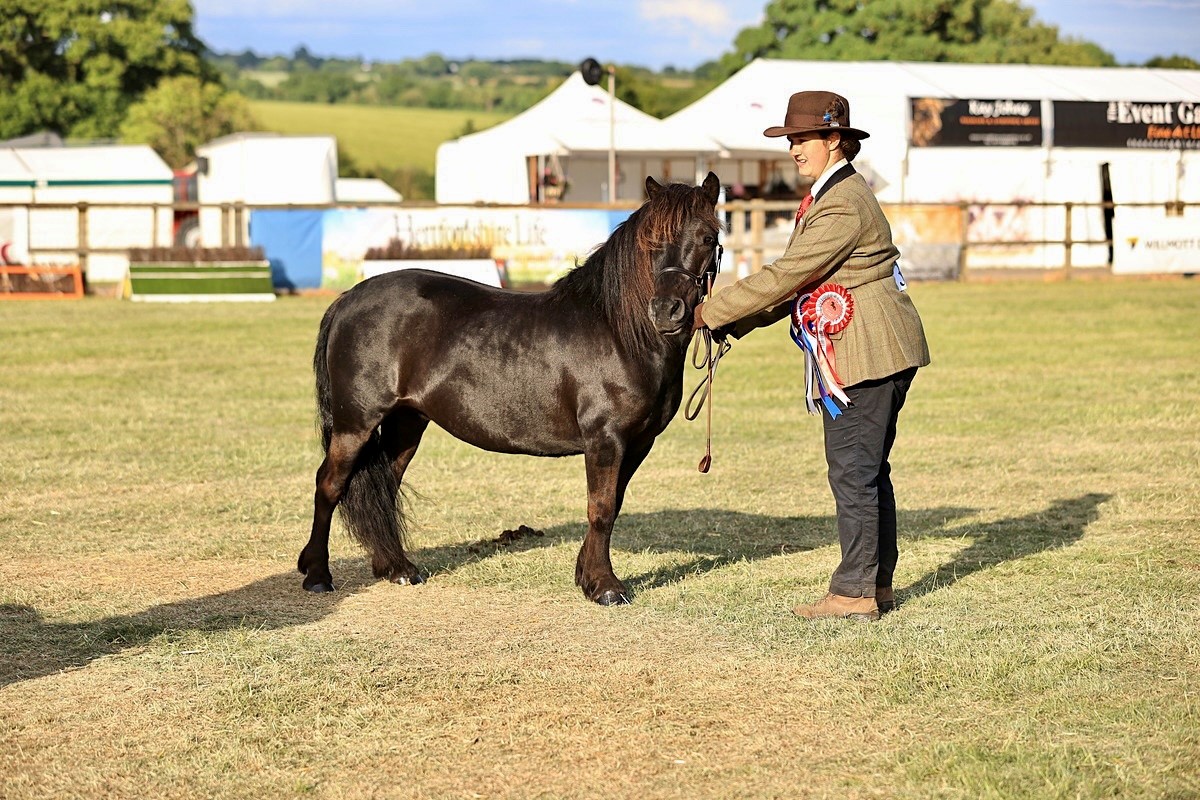 For more information on what to feed a Shetland pony check out our nutrition article or for help and advice on all aspects of feeding call the Dengie Feedline: 01621 841188 or complete our Feed Advice Form