Feeding Shetland Ponies
---
Shetland ponies are popular as companions, children's ponies, or pets due to their lovable nature, cute appearance, and cheeky characters. They originate from the Shetland Isles in the North of Scotland which is a harsh environment relative to most of the UK. This means the grazing is sparse so it's no surprise that when they are given access to lush pasture, they can easily become overweight and are prone to issues such as laminitis.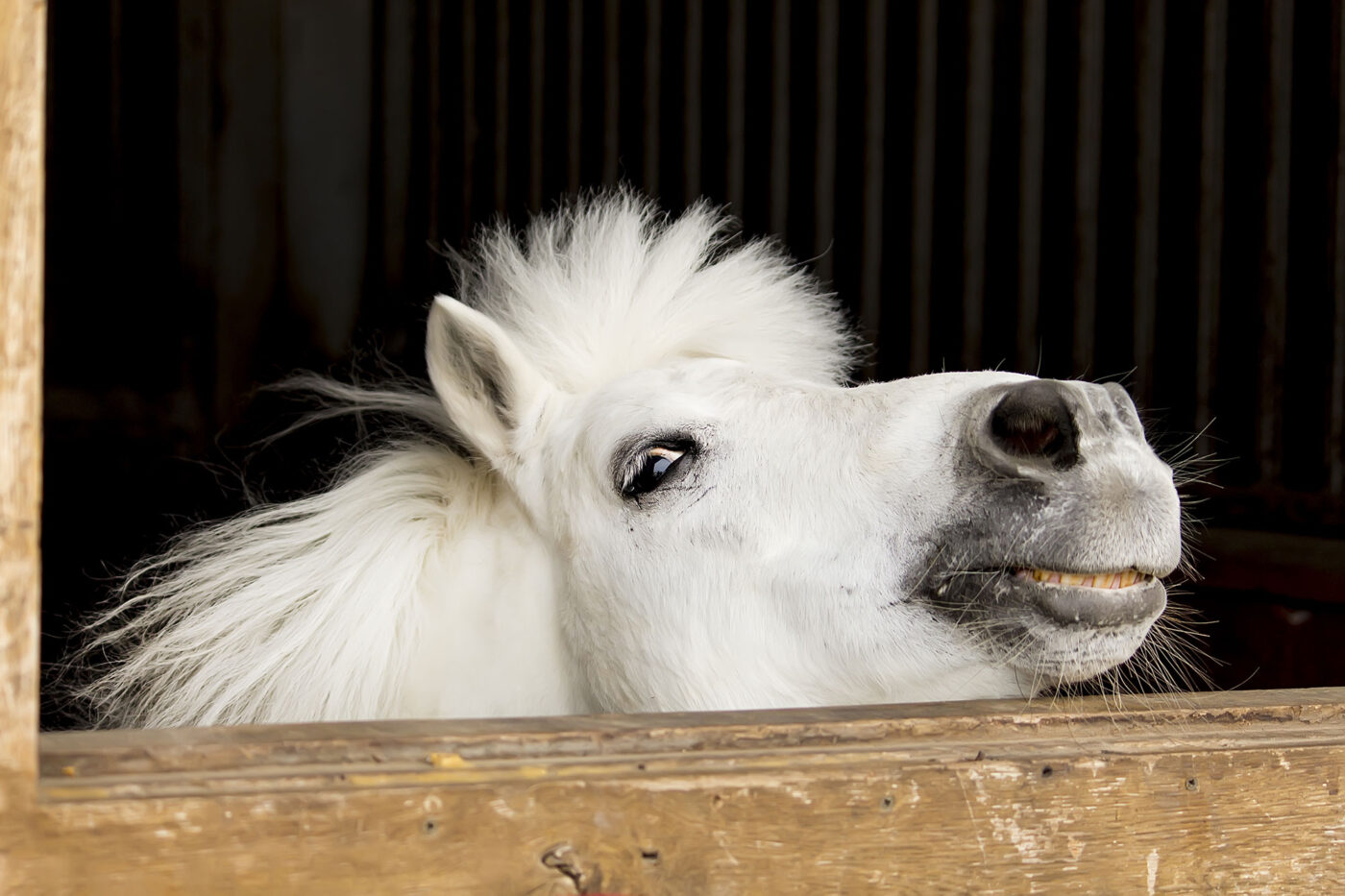 What to Feed a Shetland Pony
What to feed Shetland ponies will depend on the individual but, in general, forage and some access to grass will be the majority of most Shetland pony's diets. In most cases, access to grass will need to be limited – the challenge with Shetlands is usually keeping them on a calorie controlled diet!
However, like any horse or pony it is important to provide them with all the vitamins and minerals they need for a balanced diet. UK pastures lack a number of trace minerals including zinc, copper and selenium as well as vitamin E in conserved forages. Vitamins and minerals are important for many different functions such as energy breakdown and utilisation and as part of the body's antioxidant defence system. This means we need to supplement the vitamins and minerals in their ration to provide them with a balanced diet.
Shetland Pony Feed from the Dengie Range
Dengie Healthy Hooves Molasses Free is a complete feed so when fed at the recommended quantity of 500g per 100kg bodyweight per day, will provide all the vitamins and minerals needed for a balanced diet as well as biotin for hoof health and MSM for joint support. It is low in calories, sugar and starch making it ideal for feeding Shetland ponies who maintain their weight easily.
"Dengie Healthy Hooves Molasses Free is perfect for Little Alf" explains Hannah Russell. "It helps me keep a watch on his waistline, whilst the vitamins and minerals keep his hooves and joints in perfect condition which is very important when he has to look good for his adoring public!"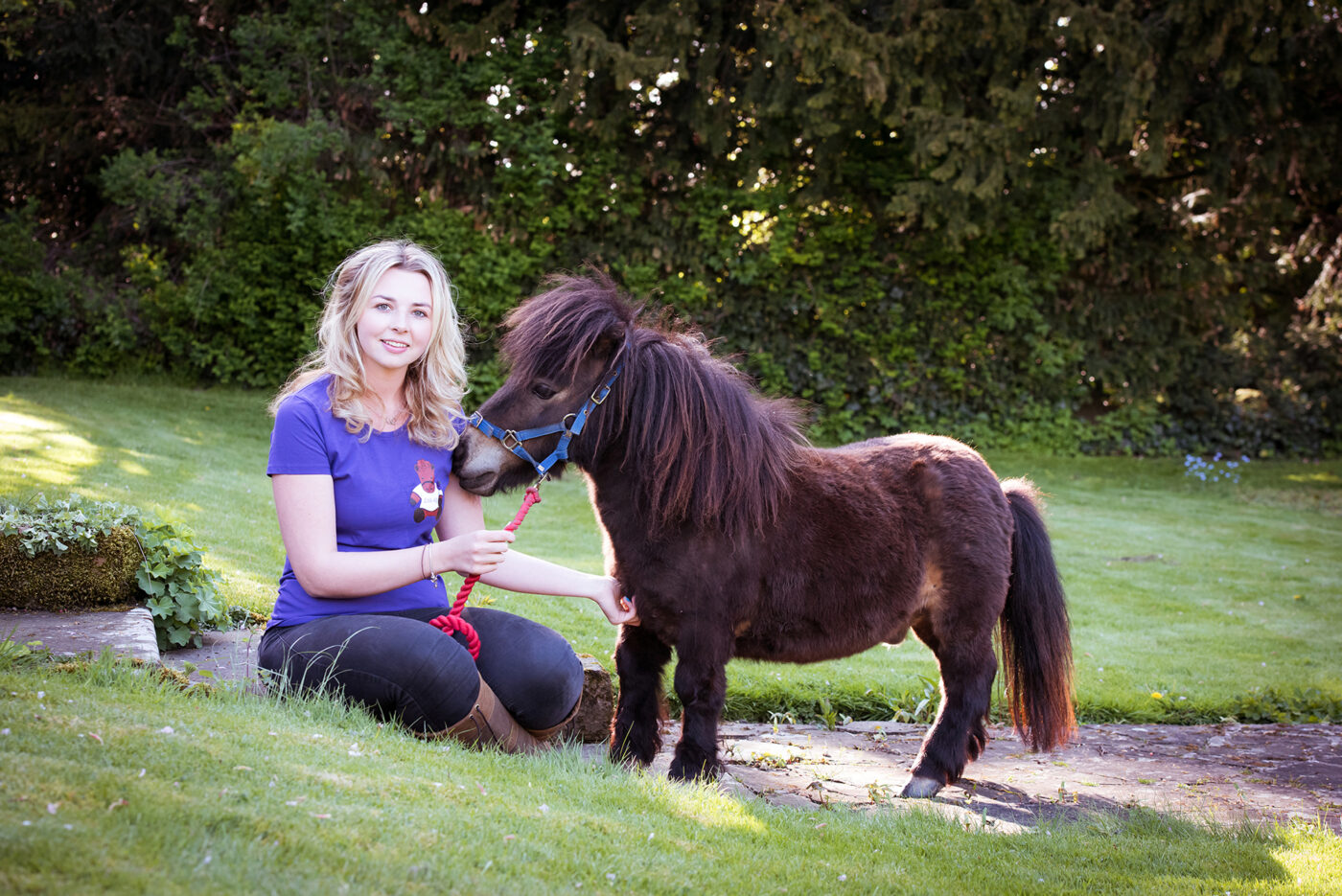 Dengie Hi-Fi Lite or Hi-Fi Molasses Free are two other great options for feeding Shetland Ponies that are good doers. Both the Hi-Fi Lite and Hi-Fi Molasses Free are low in calories, sugar and starch. They don't have added vitamins and minerals so we would suggest feeding a feed balancer or powdered vitamin and mineral supplement alongside.
Shetland Pony Feeding Guide
Bucket Feed
Miniature Shetland (Approximate weight 100kg)
Standard Shetland (Approximate weight 200kg)
Healthy Hooves Molasses Free
500g or 1 Stubbs scoop per day
1kg or 2 Stubbs scoops per day
Hi-Fi Molasses Free
&
Basic Spec Vits & Mins
Up to 500g per day
&
Manufacturers Feeding Rate
Up to 1kg per day
&
Manufacturers Feeding Rate
Hi-Fi Lite
&
Basic Spec Vits & Mins
Up to 500g per day
&
Manufacturers Feeding Rate
Up to 1kg per day
&
Manufacturers Feeding Rate
Forage and Grazing
How much hay to feed a Shetland pony would depend on the individual. For good doers and overweight ponies, we would suggest feeding 1.5% of their bodyweight dry matter in fibre per day. This can be reduced if they are out at grass. For example, a Shetland out at grazing 24/7 may not need any additional hay if there is enough grass available.
It can also be a good idea to soak your Shetland's hay if they are a good doer to help reduce the sugar content. Using small holed haynets and double netting will also help their hay allowance last them longer.
You may also want to restrict your Shetland's grazing where possible to help reduce the amount of grass they are able to eat, particularly if they are overweight or prone to laminitis. Grazing can be restricted by methods such as strip grazing, wearing a grazing muzzle, creating a track system, moving them to a barer patch, or reducing the time they are out at grass for.
Feeding Shetland Ponies Treats
We often get asked about feeding treats, for example, can you feed a Shetland Pony Carrots? Shetlands and other breeds of native ponies can have carrots, apples and other treats but we would suggest feeding them in very small quantities. Although one or two carrots will only make a small contribution to the overall ration, in extreme cases every gram counts so they should be used sparingly.
For more information on what to feed a Shetland pony or for help and advice on all aspects of feeding call the Dengie Feedline: 01621 841188 or complete our Feed Advice Form.