Prada is a completely different horse – a happy one at that!
Caitlin O'Kane shares with us her horse's story and transformation – from being diagnosed with grade 4 ulcers to a happy, healthy horse.
What a transformation – there are SIX months between these two photos!
Shortly after Prada arrived home with Caitlin, she was diagnosed with grade 4 ulcers. Caitlin was told if she had any chance of treating and preventing the ulcers from returning then Prada's daily routine and diet would need to change. With the knowledge that Prada required a high fibre, low sugar and starch feed, Caitlin chose Dengie Healthy Tummy and balancer. As recommended by her vets, she also gives Prada an extra handful of Healthy Tummy prior to riding to help buffer acidity.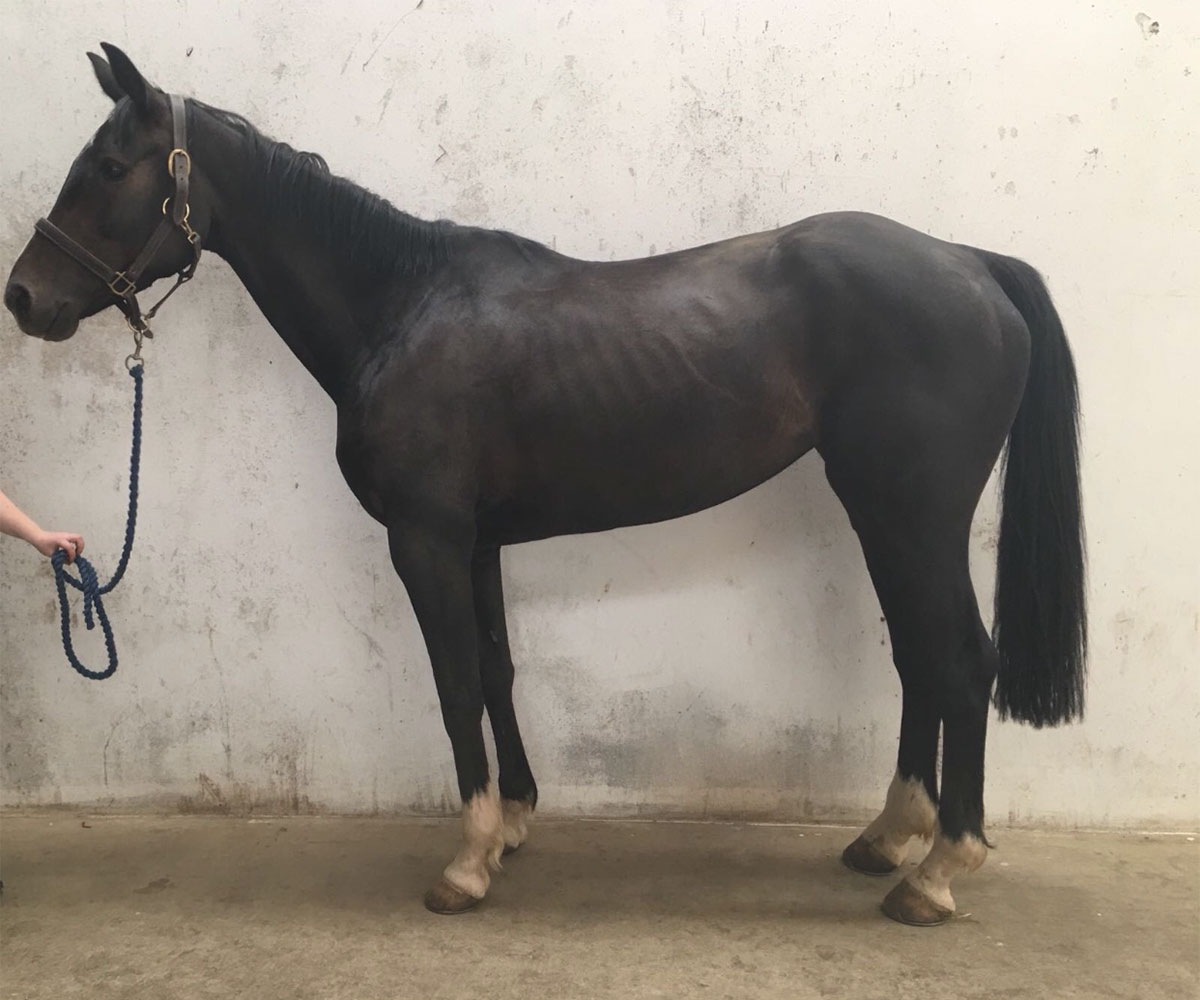 "WOW – this has made an amazing difference to Prada's attitude!" says Caitlin. "Prada was treated with Omeprazole for 3 weeks and I changed her diet to Healthy Tummy and balancer. The second photo is six months later when Prada scoped clear. She looks like a completely different horse and a happy one at that."