Provides energy without promoting weight gain
Pearl is a 13-year-old Sports Horse who had a successful eventing career in her previous home. Pearl now lives with Katie Evans, Dengie Feed Advisor and PR assistant, and enjoys a varied lifestyle including hunting, hacking and jumping. Pearl has also recently been introduced to the world of showing as well as British Dressage, both of which she competes at successfully. Katie recently qualified Pearl for the British Dressage Area Festivals, and also hopes to show her side saddle this season.
"Despite her active routine, Pearl is a very good doer so needs a low-calorie ration to help keep her looking trim" explains Katie. "She has also been diagnosed with, and treated for, gastric ulcers previously, so it is a fine balance between providing her with enough fibre to keep her digestive system healthy, without promoting weight gain".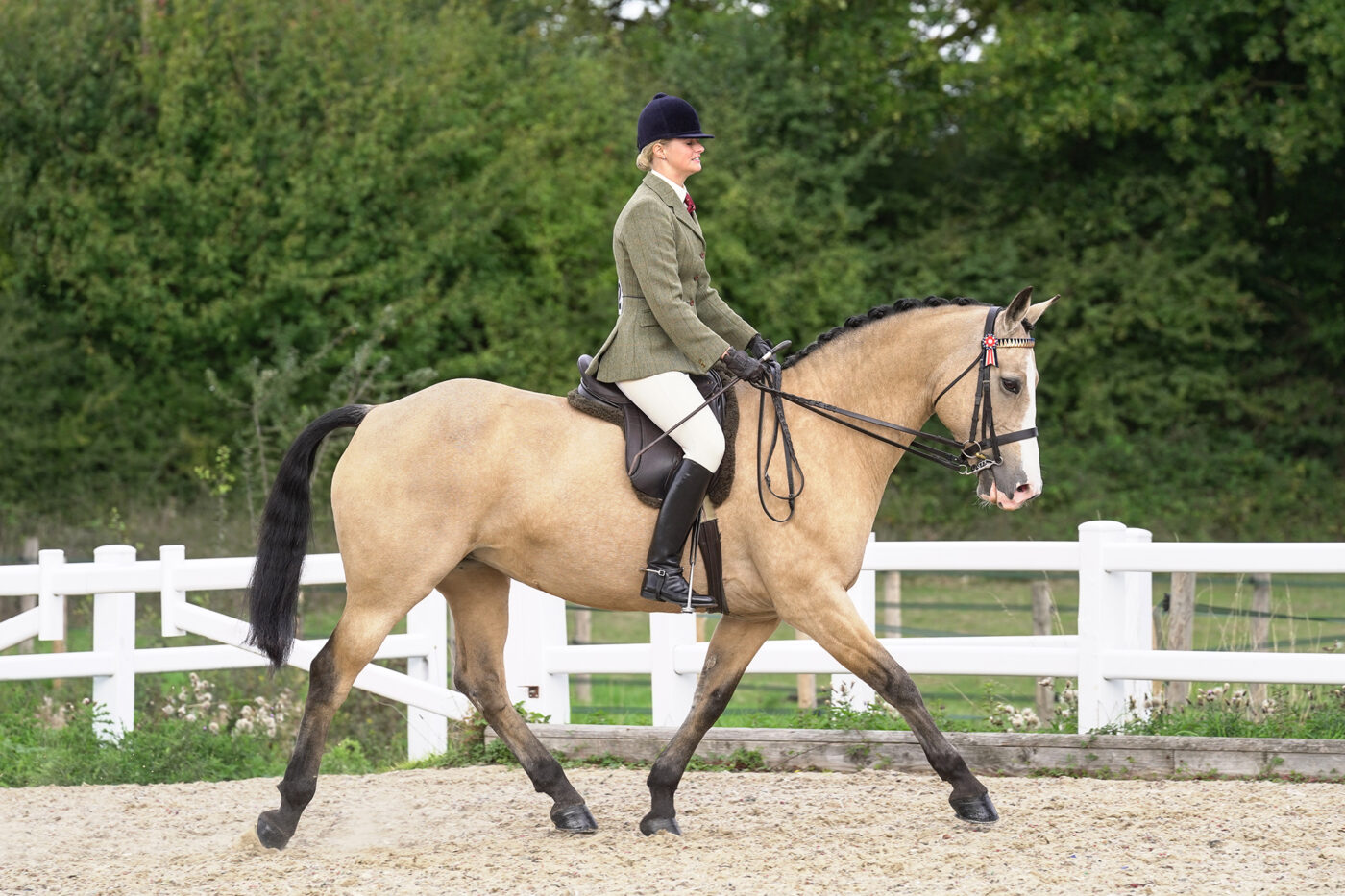 Pearl is fed the Dengie Ulser Lite alongside a balancer to provide her with a balanced diet. Pearl's hay is also soaked to reduce the sugar and calorie level and she has small holed haynets to help her hay allowance last her longer. She is turned out in the field during the day in a strip grazed paddock.
"As Ulser Lite is high in fibre but low calorie, Pearl can have a larger quantity, keeping her occupied for longer as well as providing her with more fibre and chew time. This increases saliva production helping to regulate acidity in the digestive tract" says Katie. "The alfalfa pellets in Ulser Lite also act as a natural buffer to acidity due to their high levels of naturally occurring and bioavailable calcium. With the inclusion of yeast and prebiotics, Ulser Lite helps to promote optimum digestive health".
"Ulser Lite also provides Pearl with plenty of slow-release energy and stamina for her workload without promoting weight gain. She is able to go from the hunting field one day to the dressage arena the next without hotting up or running out of energy. The light oil coating also helps with her golden show ring shine!"