Back In The Saddle
---
Finally after a very long 11 weeks I had my first sit on a horse today!!! This is probably still earlier than I should be on as my hand isn't healing very well, but one of the girls I teach is off to the PC champs next week and she has gone on holiday so I said I would keep her horse going for her! I can't tell you how nice it was to be back in the saddle, especially having spent two days keeping an eye on the eventing dressage at the Olympics!!
My own horses have all been ticking over on the lunge and I will start riding them next week…they are slightly more lively than Jessica's so I thought it best to try my hand on a safe horse first!!
I have been so busy teaching while I have been unable to ride and have had some amazing results from Pony Club and Riding Club clients. The highlights being my Pony Club grassroots teams winning the eventing area's and then qualifying for the championships at dressage and showjumping – sadly there is no eventing championships for this level yet. They then went on to become dressage champions and show jumping reserve champions at the finals last weekend! They are a great bunch of kids and will be exciting to watch out for in the future!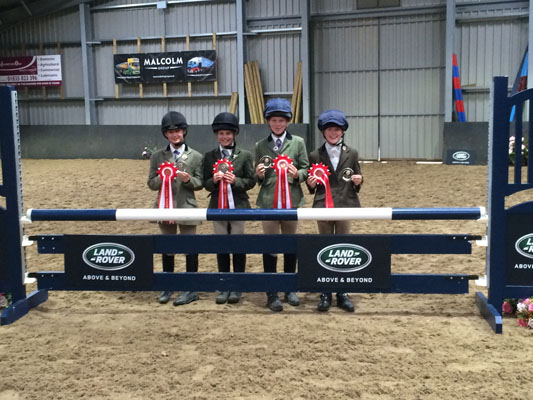 I will hopefully have a more interesting post regarding my own riding from next week onwards, but for now I hope everyone enjoys the Olympics and let's hope Team GB bring back loads of gold medals!