Better Late than Never
---
Finally finally finally!! Having had my first event of the season cancelled due to wet ground I finally managed to get a run at the weekend! We made the trip to Kelsall Hill in Cheshire with Sparkle to have a spin around the open novice. We set off and it was snowing at home which didn't fill me with much hope of a run – I wasn't doing my dressage till 3.30pm and wasn't due to go XC till 6pm! We set off anyway and it rained for the whole journey! However, we arrived to a dry, but very cold Cheshire and we were shocked to find that the going was on the firm side! It is still very boggy in the north!! By total chance I bumped in to another Dengie supported rider Brook Howells while walking the XC! It's the first time I had met Brook and we only guessed who each other was due to the Dengie coats!! The XC was a strong novice with lots of corners and skinny combinations!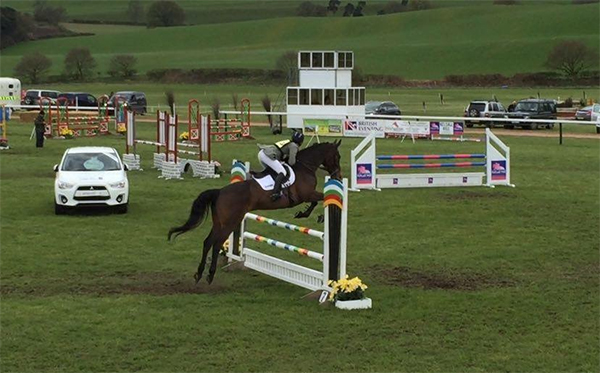 Sparkle was one of the last to go in the section in the dressage and was a little excited to be out at a party! He just about managed to contain himself but was a little tense and got an average score of 35. The showjumping was as always set up to catch people out with curving lines and related distances between nearly every jump. Sparks jumped a fab round and had an unfortunate 4 faults, which was down to a slight line fault from me which let him on half a stride – I will be practising these related distance turns at home! As Sparkle wasn't in contention after his dressage I had decided to have a steady XC run, he jumped brilliantly and made the corner combinations feel easy! Needless to say he was full of himself on the way back to the lorry and for the first time ever I had to wash him off in the back of the box! He was obviously very pleased with himself and feeling very well on his fibre diet!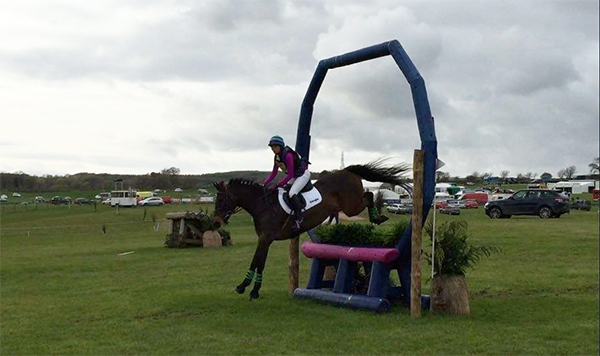 It was so nice to be back eventing – it's been nearly 10 months since his last event due to the virus he had last year, but he feels fab and I'm excited for his run next week at Richmond Horse Trials!
I'm off for a play at Somerford this Saturday and then the babies are out to a show on bank holiday Monday!