Fast and Furious
---
It has been fast and furious here! We are out of the house and in our new home, the caravan. Do you know what? I'm loving it, although it's a bit cold. Everyone who has moved house, especially with a family, will appreciate how much rubbish you have to bin or take to charity shops, but I'm quite proud to say we did cope well and still found time to ride all the horses.
Tantalize is coming on beautifully – her coat and condition are great and she is quite an advert for Dengie feed. She now loves Dad and he loves her!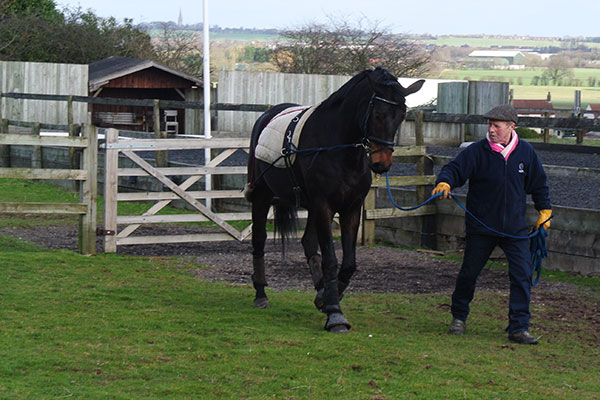 Our new horse Iggy has finally arrived and he is gorgeous. We are quietly letting him get used to life here, he needs to be gelded and also lose some wobbly teeth, once that's all sorted I will then get on board and ride.
The big news is that we have bought another young horse, a four-year-old half-brother to Tantalize. Toto Mini (Totilas x Weltmeyer) will be arriving on Tuesday. He's only around 15.3hh, chestnut and very pretty – unlike Iggy, he's already a gelding so I can crack on straight away.