Getting ahead of the game by Tanya Buckingham
---
I hope you have all had a good Christmas and a fun New Years Eve! We had a trip to South Africa over Christmas so it was a case of sunbathing and searching for different animals on safari…a very different way to spend Christmas but it was fab! While I was away the horses were left in the care of the girls and a friend who had Skip and Candy to tick over so that they were all ready to go when I got back. It has definitely been back to work with a bang with loads of training ( and snow!!!) and we are back out doing some Showjumping and dressage too!
Candy has been to Chris Bartle to try and get a head of the game with the stressage…he had me working on riding with one hand to try and make her truly genuine into the contact…it's harder than you would think! All of the horses have been to Susie Gibson to brush up on their jumping and get my eye in ready for the season!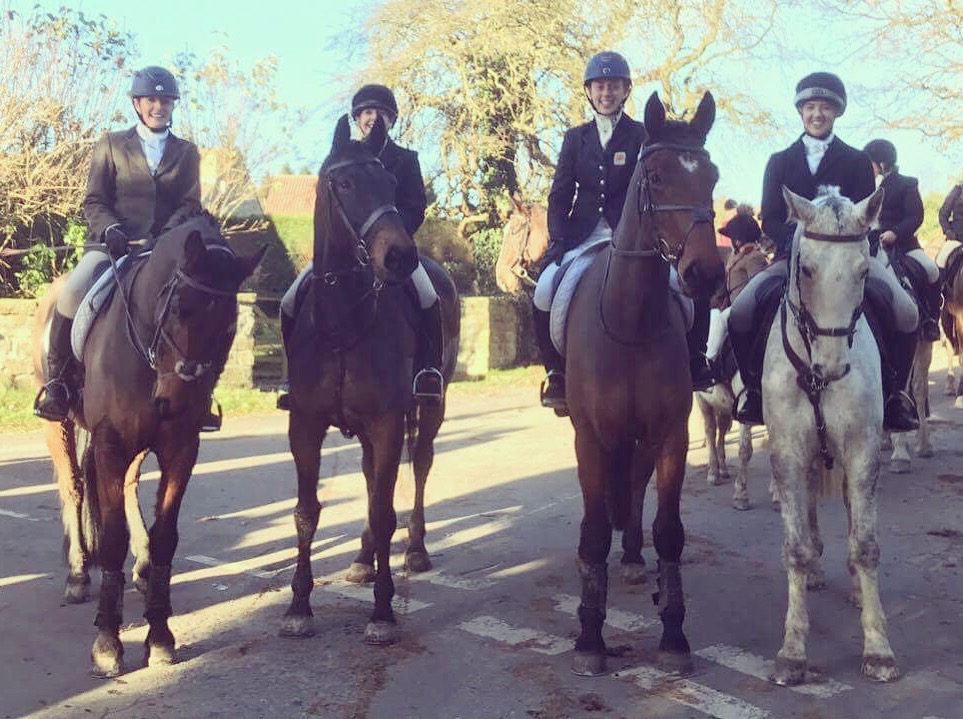 Pre-Christmas we had a lovely trip out with the Northern Bloodhounds with Skip and Stan…Sparkle ( who I rode up to 2star level but is now out on loan ) was also out …it was fab to have all 3 bay brothers together!
The horses all look and feel amazing. Candy who struggled with her weight this time last year looks fab…and is super shiny- all down to the Dengie Alfa-A Oil !
We are really looking forward to the start of the season…not long to the beginning on March now!