New Year, New Adventure for Brook!
---
"Happy new year and here is to a great adventure in 2018", we cheered at midnight (10pm, because we didn't have the energy to stay up til 12), as we drank champagne (lemonade)… 2018 is certainly going to be a great adventure, and hopefully a really enjoyable one. I am slightly apprehensive about the prospect of looking after two small children, let alone trying to event with them, but I am confident that Team Supercobs will make it work!
Nicki finished the 2017 eventing season with a really confident clear round a tough track at Weston Park that caused its fair share of problems. It was the first course I've walked that I wasn't 100% sure they'd just sail round, but of course he flew it. She also rode an amazing show jumping round and I was gutted to see Corey knock a pole; she has improved his jumping so much that she really deserved that double clear! Fingers crossed she gets her reward early on this year.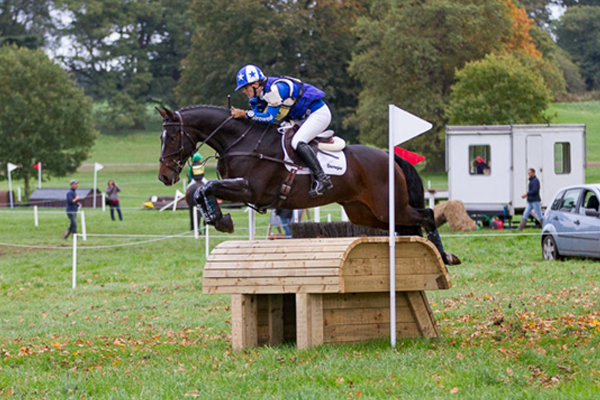 She also took him to our riding club's annual combined training for a last play before his holidays. The top class (medium dressage and 1.20m jumping), which I've won for the past two years by default of being the only one mad enough to enter, was hotly contested this year and Nicki was up against 3 intermediate eventers. A good performance in the dressage squeaked her into 2nd place and she topped this off with an absolutely outstanding clear in the jumping – which secured her the win. He made it look easy and I was so pleased, especially for Nicki, who's smile at the end said it all. With our sights set on the pair completing a CIC* this spring, this was exactly the sort of boost we need going into winter.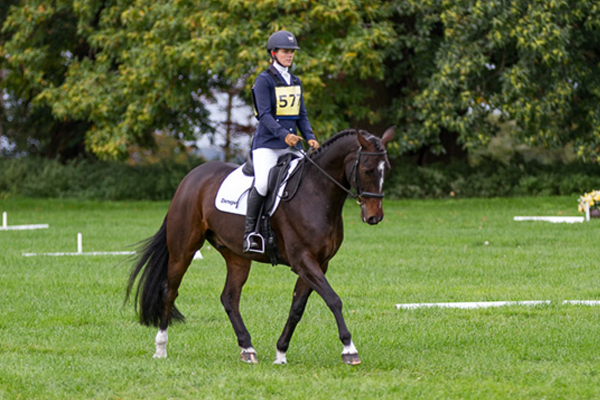 Corey had just over two months off relaxing and really enjoyed his holiday. He's come back into work now and has his usual enthusiasm but I'm afraid I have started the year a bit grumpy. I have already declared that I'm done with this pregnancy despite having another two months to go (insert usual list of pregnancy related complaints here) and I'm feeling very frustrated that I can't ride. I was hoping to be able to help with the early roadwork but I've had to admit defeat and hand over the reins to Mum. She reports that Corey is feeling fabulous and just about managing to contain his excitement, although she has taken to singing the Star Spangled Banner (in the style of Lady Gaga apparently!) to help keep him calm when he turns for home. Nicki is on standby ready to start schooling him once the walking is done and with both Baby's arrival and the start of the eventing season due in mid March, I have got the in-laws on standby to come and help with Floss, freeing up Mum and Dad to ensure the competition schedule doesn't get interrupted by me going into labour (priorities people, priorities!). I'm jealous but I'm looking forward to seeing Nicki back out on him and will keep you all posted with their progress.