Not Quite As Planned
---
So the first weekend back eventing didn't quite go as I had planned! Stan was on first in the BE90. I walked the XC course the day before and to be honest I wasn't entirely sure he had seen enough prior to the event so wasn't 100% sure he would get round the course. I have never done a BE90 before and I was actually shocked at how full up the fences were! Stan however a total star and did an ok test to get 32 and then jumped a steady double clear. He acted like a total pro and not at all like a first time out 5-year-old! The commentator did make me laugh though as his name is Burlea Battleship and she spent the whole of the XC calling him Butterly Battleship – he does struggle with his weight so the name Utterly Butterly will probably stick with him now!
Candy was up next in the open novice…it was my first run on her and she was so impressive. A 28 double clear and we should have been 2nd but for a totally unforgivable moment of madness from me meant I added an extra jump in the showjumping. I was obviously enjoying the round too much! That error managed to get myself a big fat technical elimination! The only positive I can take from this expensive mistake is that I will never do it again and it wasn't at a major event!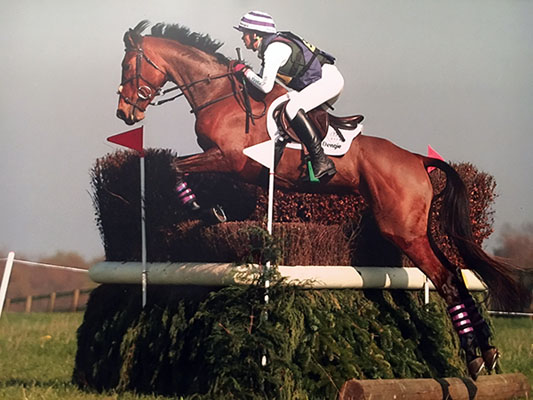 Skip was on the Sunday in the BE90, again it was his first ever BE. He was actually very calm in the dressage (he can be super sharp) and pulled off a good test. He warmed up beautifully for the showjumping however on turning to the first fence he decided he didn't want to leave his new friends in the collecting ring and we managed to nap a few times and collect 8 faults for napping and then time faults. He jumped over the rest of the course like a pro (he gives you the most amazing feeling over a fence). I thought he might be the same on the XC so set off positively out the start box and he pinged over the first two. Then unfortunately a horse was finishing as I turned to 3 and he thought he needed to spin and go with the other horse! I eventually managed to get back to the jump and set off again and he spent the first half of the course napping every time I had to turn! We picked up 20 faults, not for stopping but for napping too close to a jump at the water which was very frustrating, but once he got half way round he finally realised he didn't have to be with his friends and got going! He is so classy over a jump that although it was a frustrating day I was actually left feeling positive about the future with him!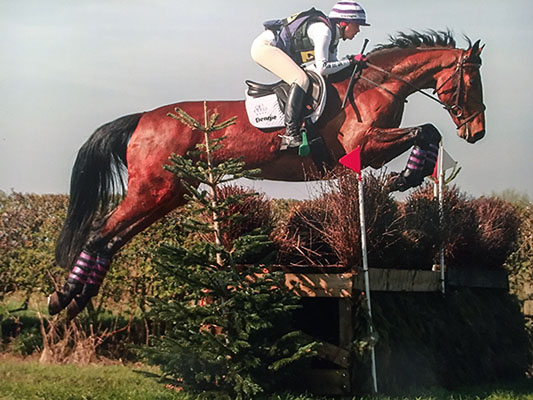 Onwards and upwards…let's hope all the issues (and my Brain) are now ironed out for this coming weekend at Eland!