The Start of the Season Approaches
---
At last it's nearly the start of the season for my horses – I can't wait to get the boys and girls out for a spin! Our first outing will be at Breckenbrough which is quite a local event to us. I was toying with the idea of starting earlier in the season but knowing what the weather can be like in March I opted to spend the time going to British Dressage, British Showjumping and some hunter trials instead.
Candy, the new girl, has qualified for the British Dressage regionals in just two outings and Stan is nearly there with his qualifications! Poor Skip missed his last outing to British Dressage due to being snowed in!
On Sunday we made an eight-hour round trip to Burghley Park to a fantastic hunter trial hosted by the local Pony Club. The classes went up to 1.10m which meant I had the perfect opportunity to try Candy over a bigger track before her first BE with me. She was awesome and I really can't wait to get out and about with her.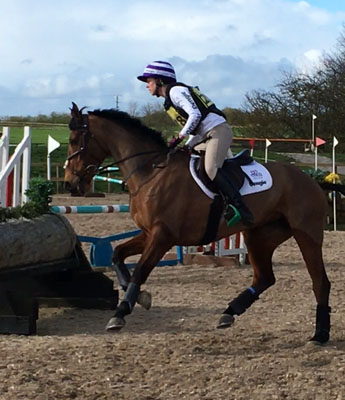 Chris Bartle is playing a big role in my training now, he's only an hour away so it's very handy to nip down a few times a month with different horses.
I'm off to Somerford on Thursday for a final spin over some more technical cross country fences before the weekend, hopefully it will all go to plan!
The horses all look fab on their Dengie fibre diets, Stan looks a little too well if I'm honest!
I will keep you updated on how our first runs go.