Samantha Backstrom February Blog
---
The team have had a quiet February as I was away for the first week celebrating my birthday. We still made it out to a few shows with Scrappy contending the Blue chip Diamond Qualifier at the Grange and although she had a fence in the jump-off finishing as a fast four faults and coming 7th she qualified for the final in April! Connie went out for two days at Bicton arena and although jumping super she managed to have a couple of fences both days.
Lambo is back in full work and enjoyed his first show back last week, just spooking at a photographer half-way round meant we turned a circle, other than that he jumped a super round all be it a little too keen! Scrappy also went to this show winning the 90cm open and just having a little confusion about where she was going in the discovery jump-off meant a circle here too!
Babe is taking a little bit of a break at this point as we are unsure if she is pregnant! The vet visited last week and could hear some suspicious noises so we have had bloods done and should have a definitive answer any day now.
We have been doing plenty of hacking and using the Devon hills to our advantage! We also did some Spring cleaning trying to get ahead of ourselves and wishing Spring was already here, below is a picture of Lambo trying to help!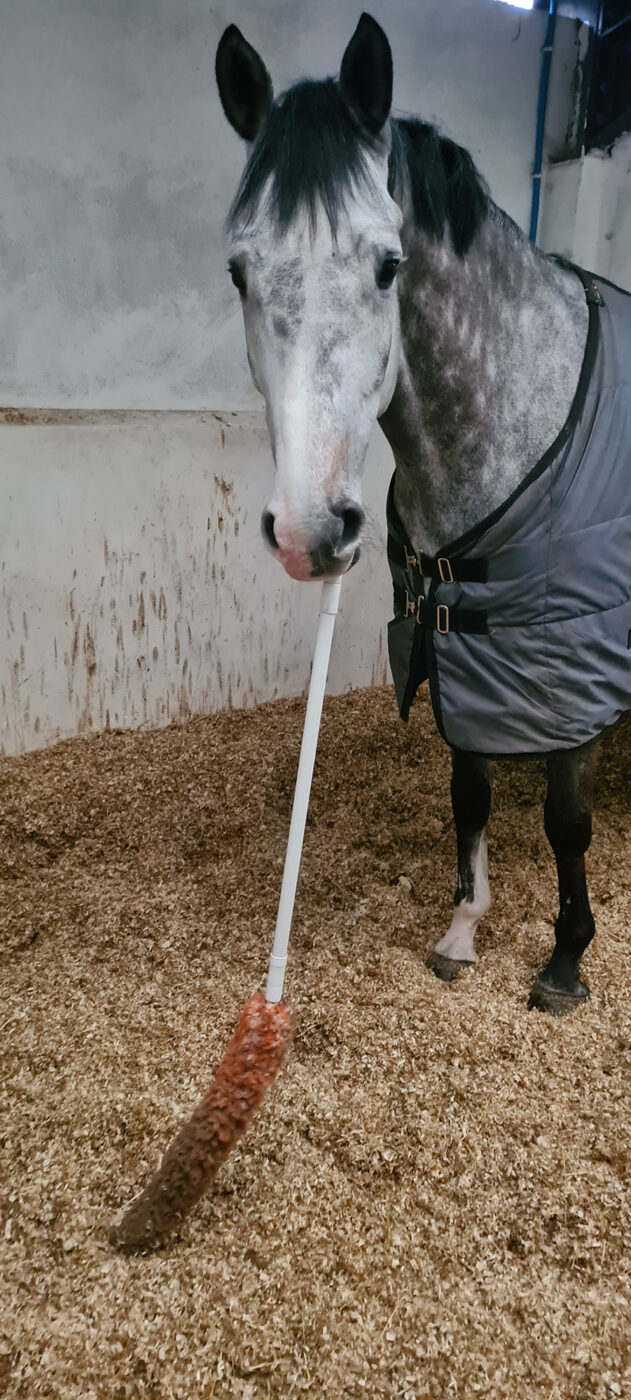 It was great to see Dengie Performance Horse Nutritionist, Claire Akers at the end of February and also great to see the horses are all maintaining a good weight. We have quite a lot planned for March starting with Hartpury this weekend, then we are going up to Arena UK to perform in the PONY mag Big Day out demo which we are all really excited about! Then we will finish up the shows this month with another visit to Chard.
It's not long until the Blue Chip Championships and I am looking forward to contesting the 3 finals with Connie. I am unsure if I will contend the final with Scrappy as the schedule doesn't really work in our favour. But I do plan to take all three up to compete over the 3 days.