The Joys of Young Horses
---
So with regards to Osberton we had a fairly mixed week. I had merrily said to the owners of my 3 x 6yr olds and 3 x 7yr olds that I thought Osberton would be a great show as an end of term finale for the young horses with decent courses, good ground and the CIC format suiting the youngsters better than a CCI at this stage of their careers. Little did I realise all 6 would qualify, be fit, ready, willing and able to run!! We eventually decided that one 6yr old needed a couple more prep runs before upgrading so he performed well in the Best of British Showcase at Osberton instead.
Friday was a relatively happy day with Mrs Brown's Boy and Springpower doing personal best effort tests for reasonable marks in the 7 & 6 yo respectively. Saturday was rather more moderate with one out of the three remaining ponies performing at his best between the white boards. The other two felt 'end of term-ish' and whilst did nothing wild or naughty, they certainly didn't give the test their full attention! The show jumping proved equally frustrating with three out of five giving the arena their total concentration and the other two appearing to have more important things in their mind..gazing longingly at the cross country course!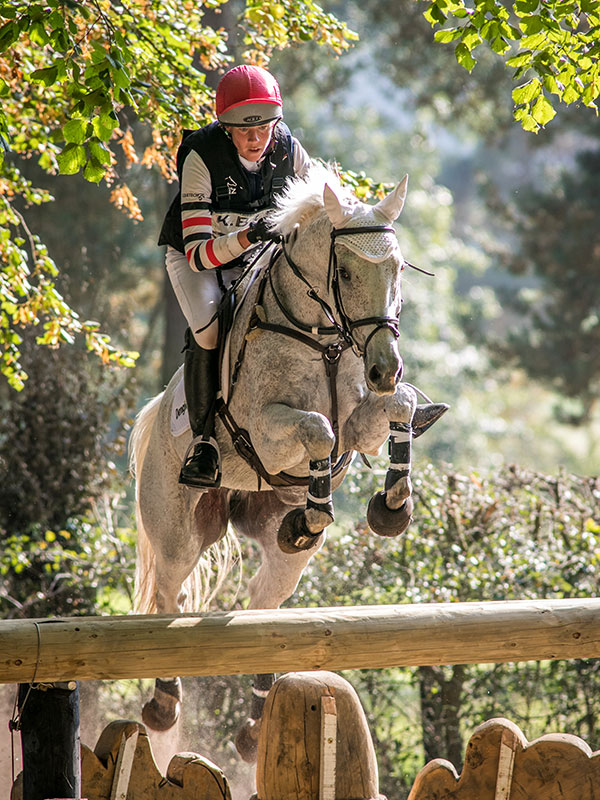 Sunday was an enormously proud day with all 5 young horses jumping beautiful clears around XC tracks that were strong enough for their stage and experience. We didn't finish in the frame this week but between my sister an I we have produced 4 out of the 5 horses from scratch ourselves. Sophie runs Proper Horse Production from Oakham and broke in Mrs Brown's Boy and Superstition, took them to the Burghley Final and here they are at 1* and 2*! The other two hadn't evented before they came to me, so family stats to be proud of.
I think Osberton for me was a lesson in the joys of young horses. They have all come so far from the beginning of the year, but are well ready for their month off now. Physically they have developed and look in the pink. I am so proud to be turning them away looking like grown up athletes when two of them began the year as slightly gangly teenagers and the others squidgy babies! They are now off for a feast of decent grass and a balanced Dengie fibre diet for 4 whole weeks before we begin hacking them out again. I have to say i'd prefer a beach but they seem content with England's green and pleasant land.