The Transformation of a Pre-Trainer Racehorse
---
This striking, 16.3hh, six-year-old Thoroughbred has recently come to my yard for  some TLC and pre-training. This handsome horse arrived with me from Ireland just over three weeks ago, looking pretty light, weak and a little sorry for himself. Having raced in August and been 'spelling' in the interim.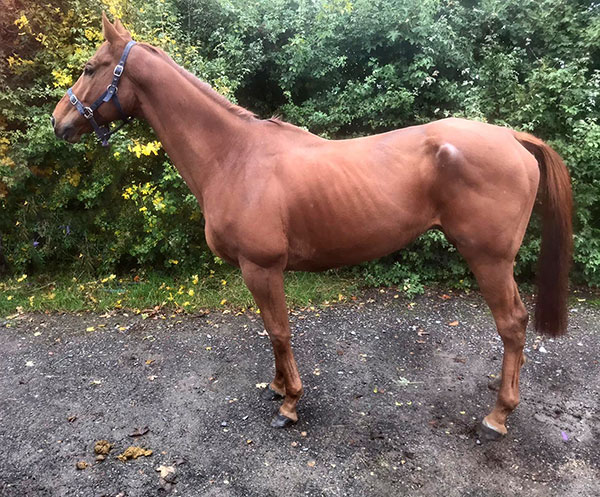 He had all the usual checks – vet, teeth, wormed, physio, etc – then I set to work. In addition to a varied routine of ground work, lunging, ridden and pole work for approx 45-minutes a day, he's been having four feeds spread over the day, each comprising of two-scoops of Dengie Alfa-A Original with the recommended quantity of a performance balancer, which he loves! Plus ad-lib hay and turnout, when possible. The pictures show the improvement in his coat and skin as well as his overall condition, muscle development and tone – he's looking fantastic!
He'll now spend a further month or so with me pre-training before a return to racing probably after Christmas; hopefully he'll be seen in the winners enclosure soon!