Another step closer to a equestrian's dream
---
Well what a week we had at Bramham Horse Trials. The event boasts a stunning park, immaculate organisation and a very friendly atmosphere.  We enjoyed a really super week of remembering exactly why we participate in this sport! All the best ingredients seemed to be there.
Stinky's dressage was a fraction disappointing. Such is his maturity now in the dressage he didn't need as much practising as I did before his test! So a touch flat and a couple of little mistakes left us on 33.
Thanks to the heavy rain on Friday and an enormous amount of preparation by the Bramham team, the going for Saturday's 10m42s cross country was perfect. Ian Stark challenges bravery and accuracy and accuracy and bravery!!! The problems were scattered all around the course with very little let up, coupled with steep undulations making it a very senior test indeed. I set out allowing Stinky to find his feet being his first run at this level. After he hopped and popped his way confidently through the challenging combinations at 6, 8 & 10/11 I thought it was worth upping the pace to try for that elusive double clear in the time. He answered my every call and came home bang on the optimum! What a buzz! I've definitely never had a horse as fit or finish as full of running around a track like that. His Dengie fibre diet of Alfa-A Oil and balancer clearly suit him as he looks a picture of health and felt a million dollars from start to finish.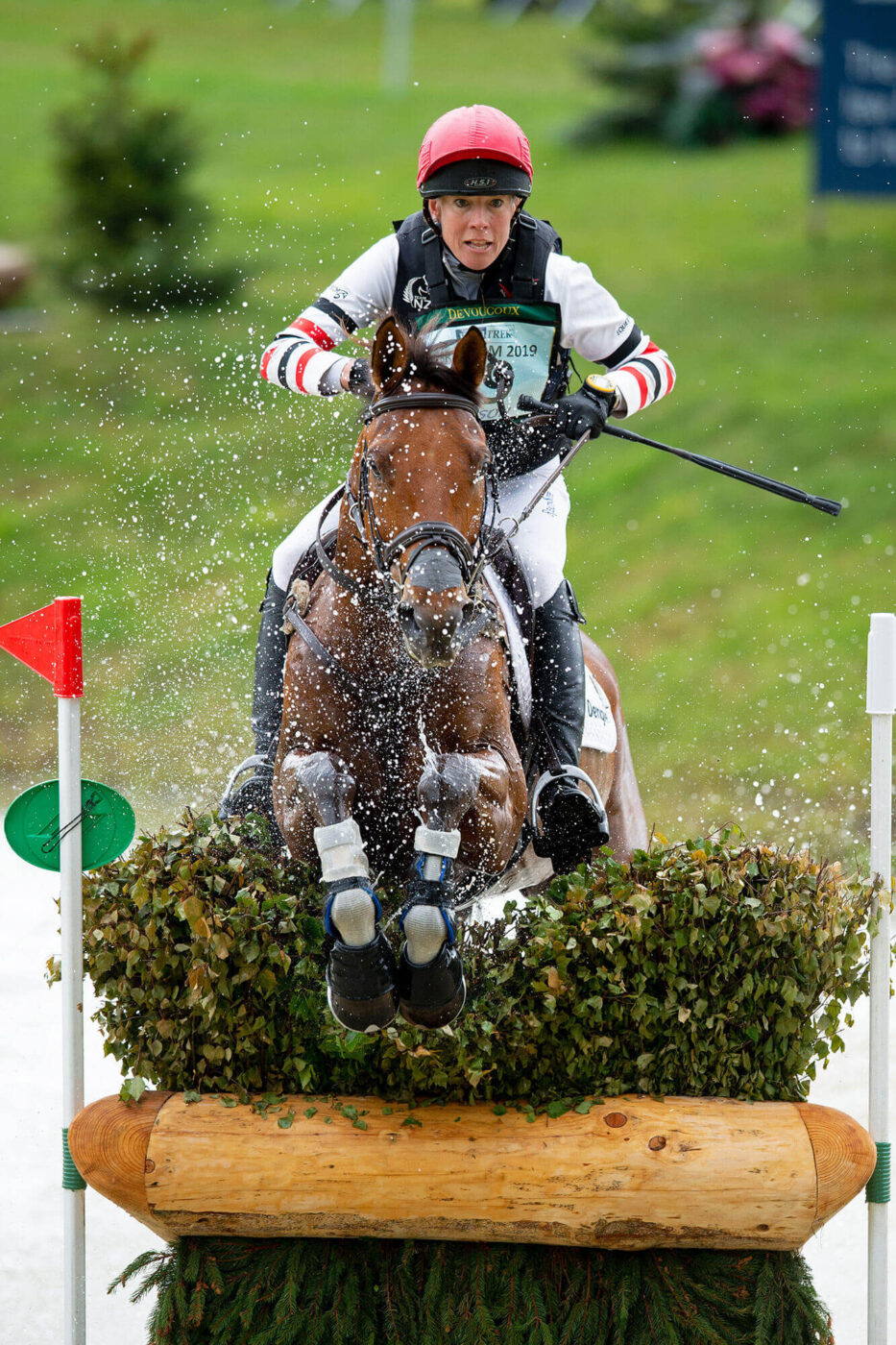 Di Boddy always builds a challenging and technical showjumping track and Bramham was no exception. Thankfully despite clears proving hard to achieve and a tight optimum time, The Greenlees family's little brown pony skipped around and became one of only 3 horses from the 80 starters to finish on his dressage score!!! I'm still almost expecting to wake up and find that I was dreaming. My clever sister Sophie Lane produced Stinky from an unbroken 4-year-old to the Burghley Young Event Horse finals, and was instrumental in securing me the ride on our little star. I'm so fortunate that The Greenlees have had the patience to allow him to develop at his own pace, which will hopefully now pay dividends as we look forward to Blenheim and then Badminton, Bramham having secured his 2020 Olympic qualifications. So many people and so many factors go into a happy and successful three day event, it's almost impossible to list them all. Suffice to say THANK YOU one and all, and may this be another step on an exciting journey towards the pinnacle of any equestrian's dream…The Olympic Games.