Training Bursary Blog: Sarah-Jane Brown Part 4
---
This isn't the blog I expected to write, but I am sure very few of us expected 2020 to turn out as it has! I had a fantastic training day with Dengie in January at Vale View and felt really excited for the season ahead with both girls in their prime and ready for an exciting progressive season.
To date the January training day has been the horsey highlight of the year. Lockdown happened with entries in at Cirencester, Portman and Bicton and both girls primed and ready to go. They were both let down over lockdown, while my work life went mad. I work in Environmental Health which meant I was a key worker involved in policing the COVID business rules. We tackled holiday accommodation that was still operating, ensured businesses that should be shut were closed and those that were open were operating safely and to current legislation. My working days were intense and long and even to date have continued to be busy.
Although the eventing season got going again we have not been out, nor are we likely to get out this year. Based in Cornwall I haven't been keen to travel long distances and with balloting so unpredictable it hasn't seemed feasible to get them up and going. We had decided to start Ellie back up again as she is established at 100, but she produced a sick note and is now having an enforced holiday. Fliss meanwhile decided to have saddle issues to add to the problems and although we have found a new saddle, by the time it arrived there was little point getting her up and running for a couple of events.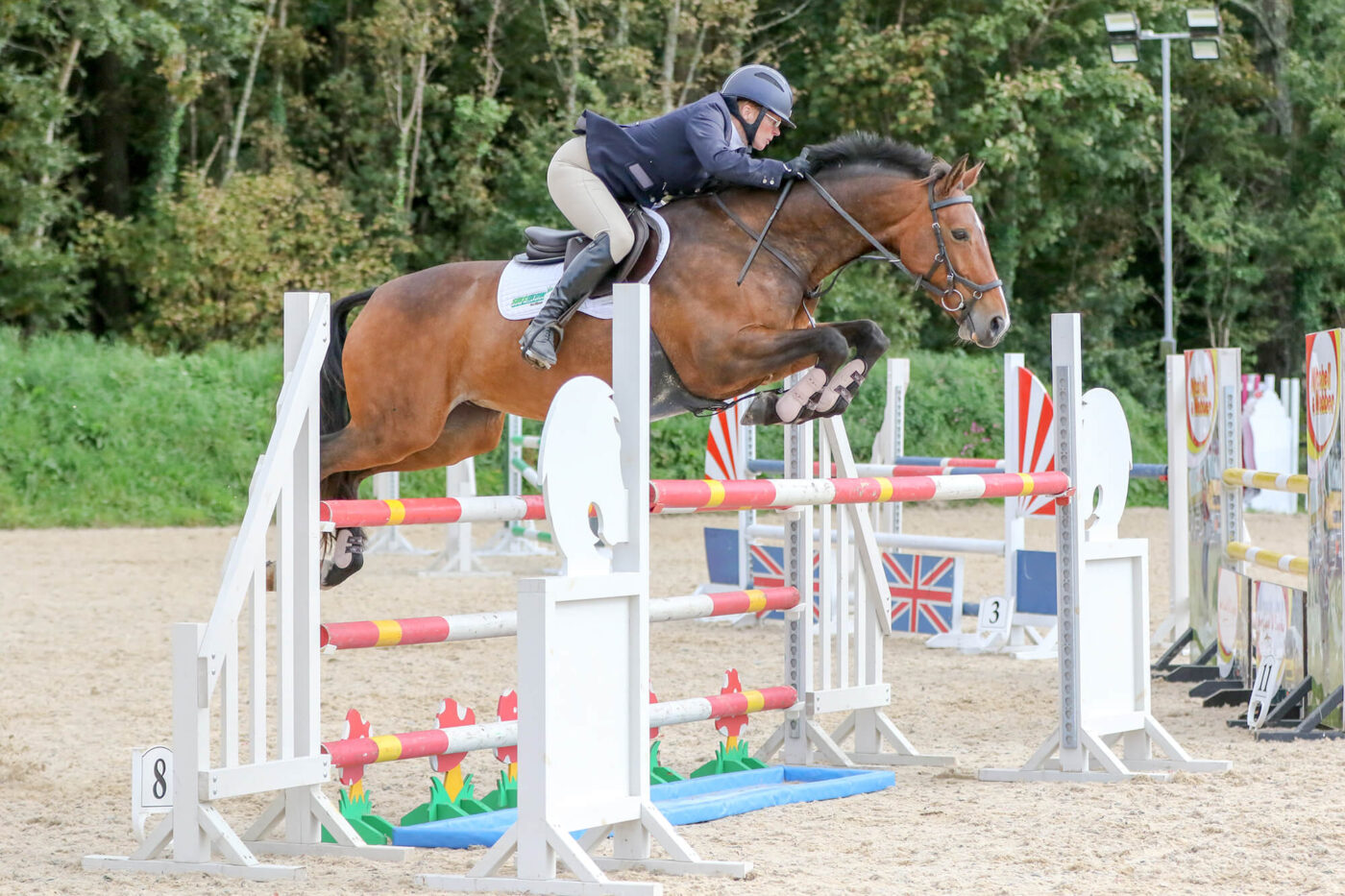 We haven't been totally idle though, to date we have based ourselves and competed solely in Cornwall. Ellie went out and won her first BS class back with a speedy round in the metre open as well as some success at dressage. Fliss has jumped some cracking Newcomers rounds for several placings and wins. We also decided to try something a bit different and have a go at dressage to music. Ellie is quite established at Elementary and with a riding club qualifier we decided to give it a go. I am not musical or a great dressage fan, but actually it was great fun – sadly Ellie wasn't right on the day so Fliss had to step in despite the test or music not being designed for her!
She was a bit fresh on the day, but she tried hard until nearly at the end where she let rip with an enormous buck. However we were delighted that the good bits were still good enough for the win and qualification for the final at Addington in early October.
So on the Ellie front we have had some worrying news. She was swinging between fit and well and chronically lame. Typically on the two visits from the vet she was fine but eventually she was diagnosed with a bone cyst in her pedal bone. This needs surgery to insert a screw and the prognosis is hopeful, but not guaranteed. We are currently getting all the vet information together for the insurance to assess. She will need to go to B&W if the procedure is given the go ahead.
At the moment we are planning our big trip away for the year, little did I think it would be to Addington for the Dressage to Music finals! We are at least planning a few jumping days either side with some lessons with Owen Moore and hopefully some BS at Cherwell.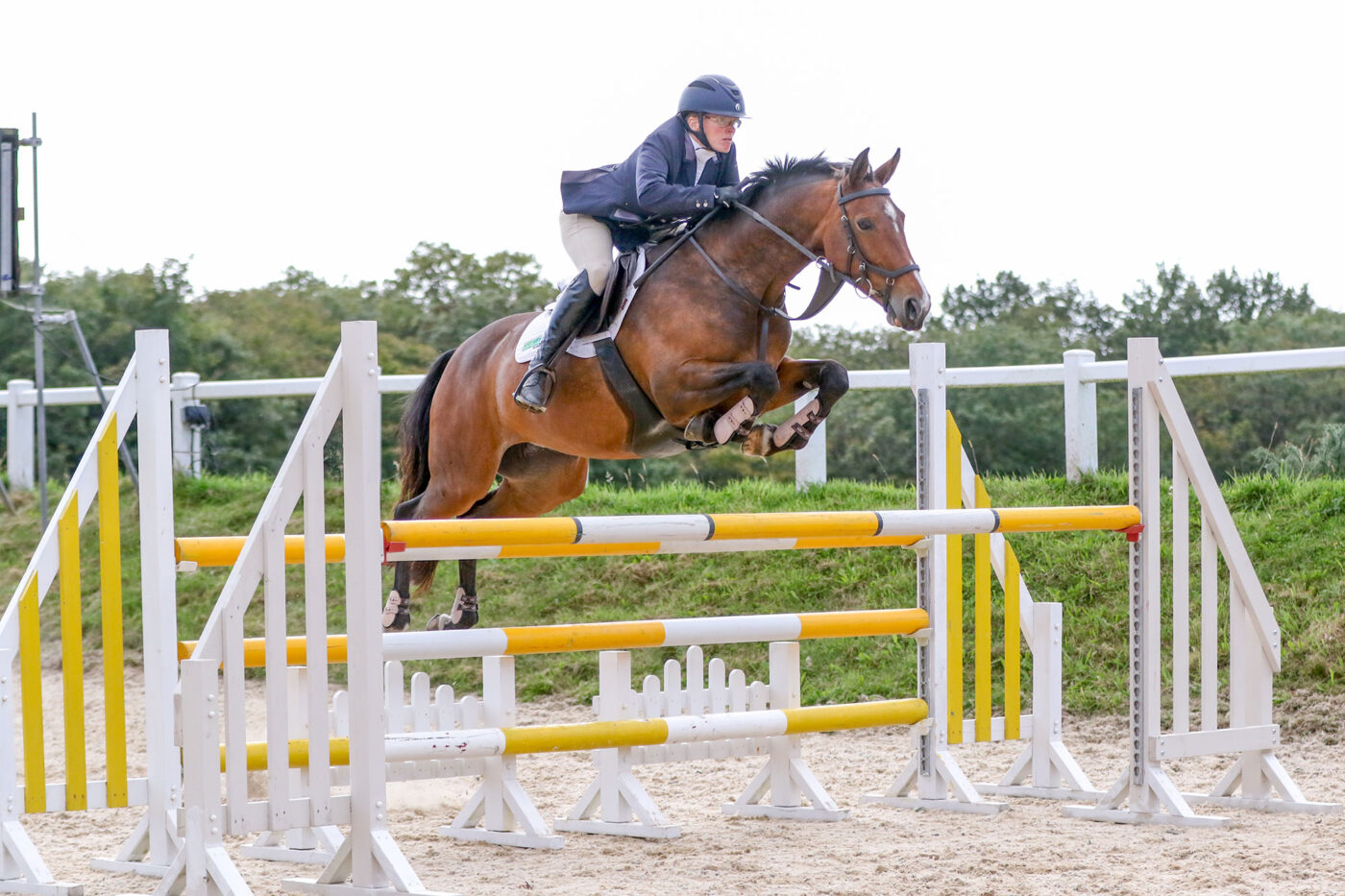 As you can see Fliss is looking really well and it has been great to have the flexibility in the Dengie diet to adjust to the different workloads. Ellie is now on Dengie Hi-Fi Lite with salt and her Vitamins and Minerals to make sure she has all she needs to heal and recover without piling on the pounds. Ellie lives on thin air and a period not being worked will be challenging to keep her looking trim!
I am so disappointed that I have not been able to represent Dengie as I hoped this year but hugely appreciate their help and support. Even if it is not the eventing reports there will be plenty to report later in the year!