Training Bursary Blog: Sarah-Jane Brown Part 5
---
I thought I would take the opportunity to look back as well as forward to the year ahead. I certainly don't think 2020 was anything like I imagined this time last year. The biggie has been COVID-19 which has affected us all in many ways and obviously curtailed what we have been able to do with the horses. For me it meant no eventing, with being based in West Cornwall the uncertainty of what would happen, the travel, the limited training opportunities and the need to stay away frequently, alongside the pressure of the job made eventing for me impractical.
My job has changed both in role and intensity, my normal role was a Health and Safety Inspector dealing with accidents, workplace inspections and safety concerns. A job I was confident in and fitted nicely around the equine plans. I am now helping lead a team tackling the COVID-19 response in the Council. This involves primarily working with businesses to advise on what COVID-19 safety measures they should be undertaking, responding to complaints and ensuring, where practical and needed, we enforce on those businesses not complying with the rules in terms of COVID-19 secure measures or being open when they shouldn't be.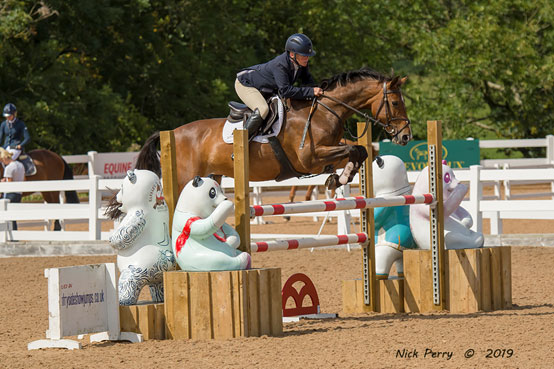 The horses for the little they have done have gone well. In 2020 British Showjumping, Fliss jumped 12 classes and had 9 double clears and 9 placings, including a super double clear in the Foxhunter at Pendarves. For Ellie it was a different story, only jumping 3 classes, but winning her last one before injury came to the fore.
We have also really moved to the dark side and not only registered for British Dressage, but had a dabble with Dressage to Music qualifying for the national BRC dressage championships and not disgracing ourselves at Elementary level. Fliss also gained 14 points in 3 classes and a huge 72% in her music at the close of the year. Certainly for the moment it looks like dressage will be the most accessible to continue with under the tighter COVID-19 restrictions in the short term.
There has been some great training. I was lucky at the beginning of the year to have some great sessions with Hannah Esberger-Hancock and Lucy Jackson at Vale View, through becoming a Dengie Ambassador; that was an inspiring start to the year (that never was). I have continued to travel to Owen Moore at Lyneham Heath who has really helped us develop and continue my regular flatwork training with sponsor Stef Eardley, who had some good news of her own this year when she became the new Para Podium Potential Pathway Mentor Coach for British Equestrian.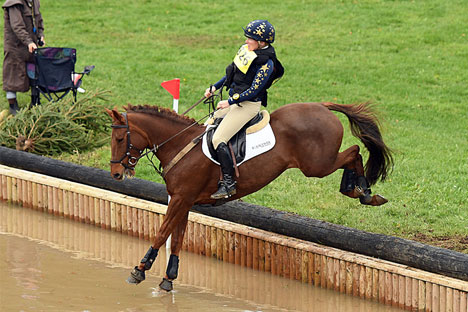 Sadly Ellie developed a strange intermittent lameness – one day she was fine (usually the day the vet came) and a few days later crippled. We eventually diagnosed a bone cyst which needed an operation to place a screw in the foot that took place in October. We have worked hard to bring her back into work, but sadly things have just not settled down and the decision has been made to give her 18 months off and review again. This does give her an opportunity for a change of career and in April she will be off to stud, where she is being loaned to a friend to have a foal. Much as I would like to breed one myself, I don't have the time or facilities to do it myself.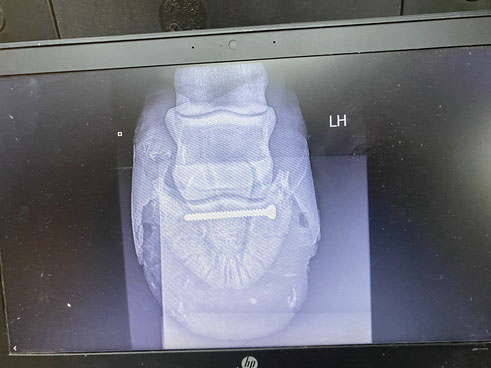 Ellie has always been special to me, my 14.2hh pocket rocket that has helped me through a confidence crisis and been a real over achiever. The first time I jumped her and she crabbed sideways through a few fences I wondered what I had bought. Yet she has won two BE100s, jumped clear round adult Newcomers and won points at Elementary. I do hope she can come back to work and maybe teach a deserving child the ropes.
My only homebred to date Kensa was 4 in 2020 and huge thanks to Mel Hennah for doing a super job backing her. She was still quite weak, so has been turned away until 2021 when hopefully she will come back into work and start her ridden career for proper.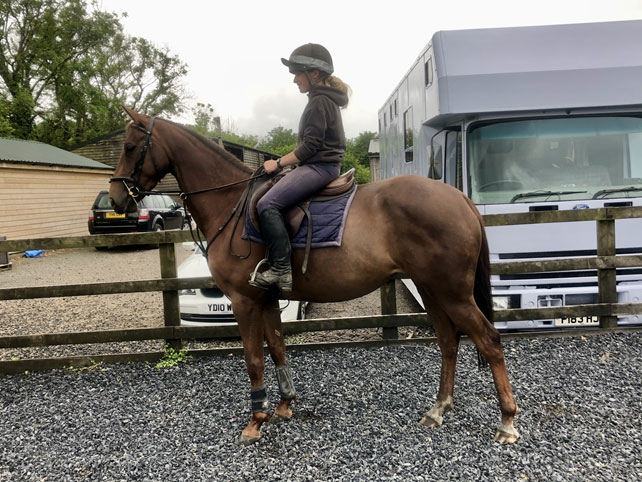 The other huge change has been a change in location. We have always struggled with the travel element of the horse sport, being based only 25 miles from Lands End. While we explored some big ideas of relocating to Scotland, instead we made a slightly smaller hop from one end of the County to another. We are now based on the Devon/Cornwall border 50 miles closer to most places. At the moment we are in temporary accommodation and I have the unknown luxury of having the horses outside the door, not only that but I have the use of a school which is an amazing facility that I have not had access to before on-site. We are currently waiting for the proposed purchase of a property at Lawhitton (nr Launceston) to complete and move in, hopefully in another month.
So time to look ahead, I have already mentioned that Kensa will be joining me in the Spring/Summer. Realistically I feel COVID-19 will be around for the first part of this year and guidance is still not to travel out of your area. Training to get ready for the season will be difficult, so we will probably tick over with dressage and show jumping once lockdown is lifted and wait for the way ahead to become a little clearer. As horses are not my living it is easier for me to make this decision and I am very aware of the implications of spreading such a nasty virus. When so many people are struggling and lives have been lost it seems selfish to be so frustrated that we can't do more, particularly with Fliss missing a couple of what should be her peak years, and I am nearer 50 than 40.
Fingers crossed the COVID-19 vaccinations kick in quickly, people generally remember the 'Hands, Face, Space' message and that we can get back to doing what we love best soon.
Huge thanks to all my sponsors and supporters, I feel I haven't really given them the exposure and time I would have liked this year and really appreciate them continuing to work with me going forwards.