Training Bursary Blog: Sarah-Jane Brown
---
When you have a round trip of over 600 miles and 16 hours driving from the tip of Cornwall to Leicestershire, you hope the day is worth it. All I can say is a huge "thank you" to Dengie who organised a fabulous day with great instructors, super facilities and lots learnt. It was worth the journey and some!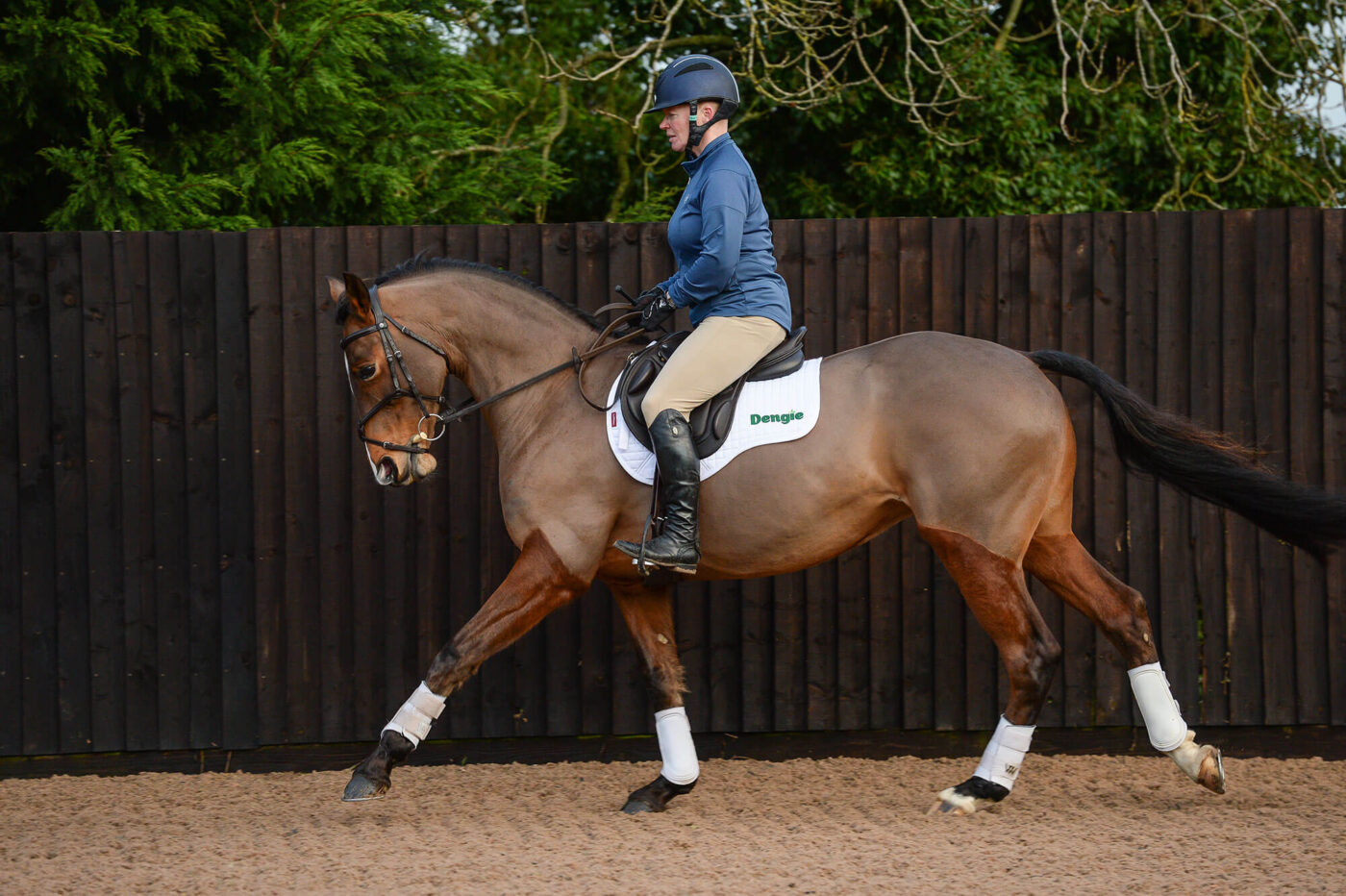 I was very fortunate to be able to take both my mares, Ellie the project pony (project in terms of meant to have been sold after a couple of months and still with me 4 years later) and Fliss who are competing at BE100 and Novice respectively.
The day was based at Vale View Equestrian a most amazing facility with a variety of indoor and outdoor arenas as well as a super arena XC course. The day started with lessons with Hannah Esberger-Hancock, she was brilliant really pushing both horses and helping advance their way of going. Plenty of tips to take away and pointers to work on; straightness with Fliss, collection with Ellie and for me controlling my dodgy right hand using a half bridge.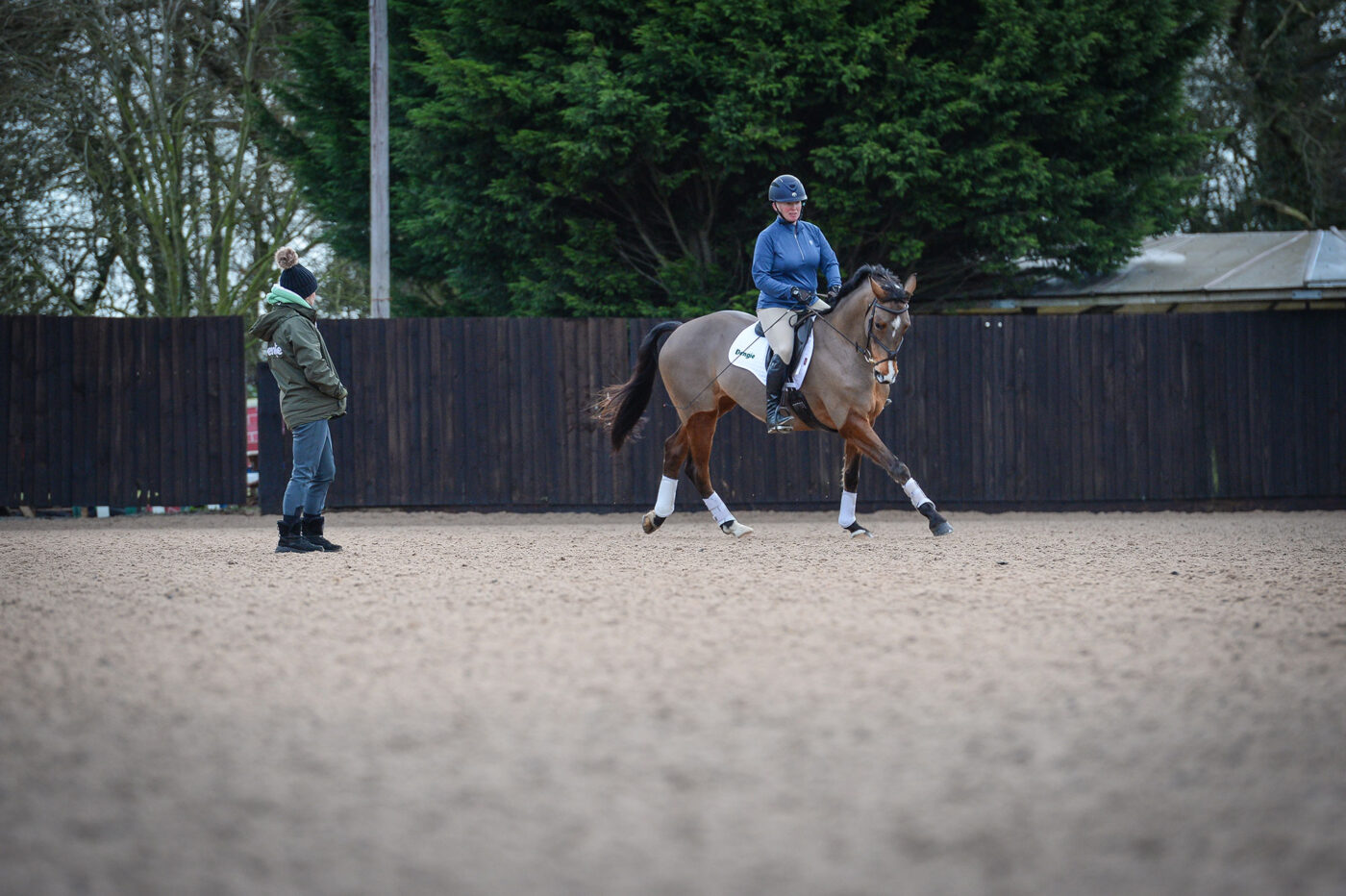 The weather was turning, but Lucy Jackson gave us super sessions using the arena cross country. Again both girls really enjoyed this and it was great to get an early xc session under our belt. Lucy was able to identify some key points with both, Ellie the importance of my warm up and having her in front of the leg before I start and with Fliss making sure my focus was on the next fence and my eyes looked where I was going.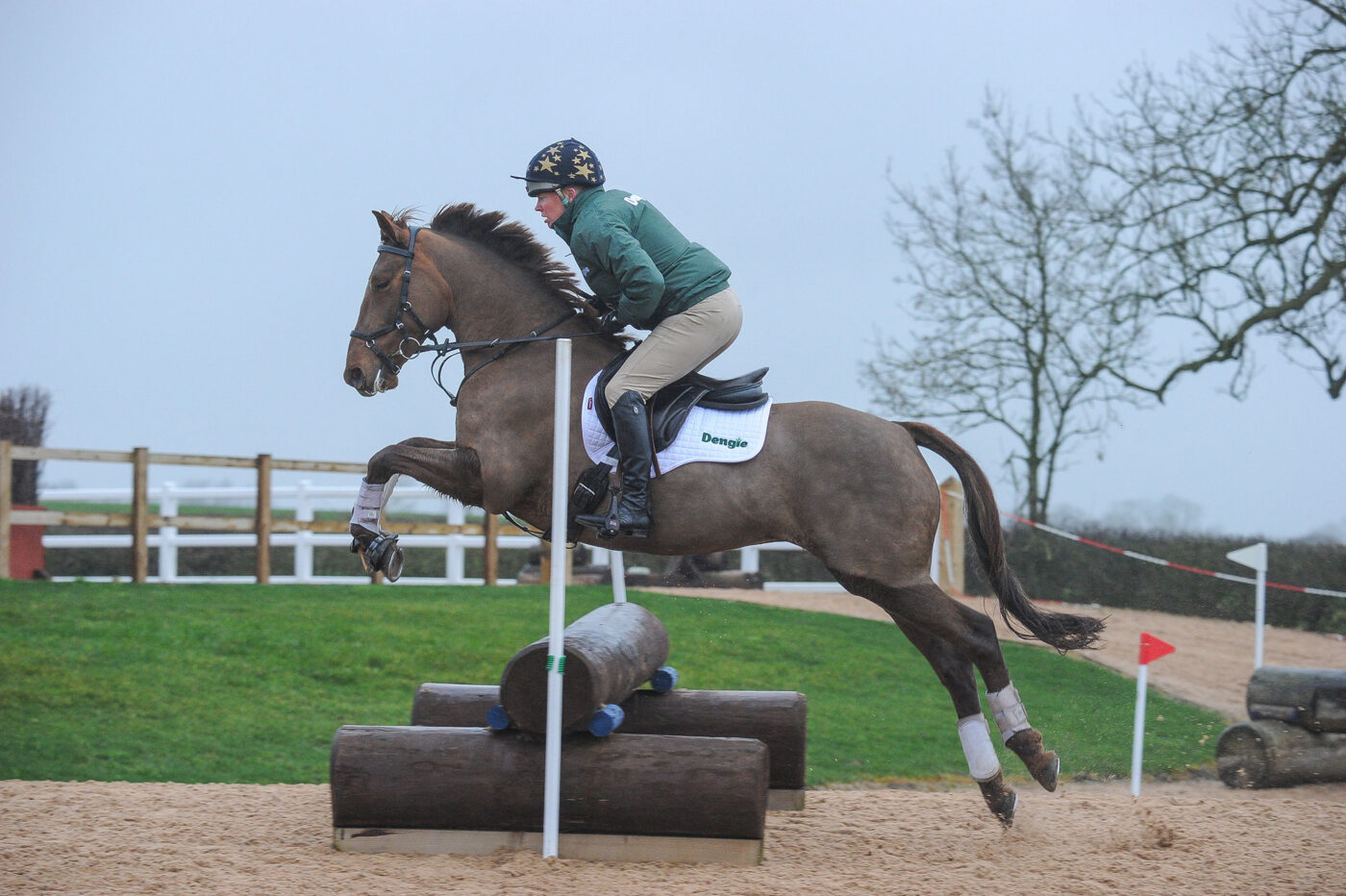 Finally we had the feed assessments with Performance Horse Nutritionist, Claire Akers. Ellie had put on a massive 30kg since her last weigh in and it was agreed she needed to lose a few of these. She is a particularly good doer so it was great we were able to find a diet of Alfa-A Lite with a vitamin and mineral supplement that gave her all the vitamins and minerals she needed, less the calories. Fliss was pretty good weight wise and condition, so just a few minor tweaks needed.
All in all a fabulous day and as an eventer I was very surprised that it was the dressage sessions I enjoyed most. I just learnt so much and that warm feeling when your horses show you that they are ready to move to the next level.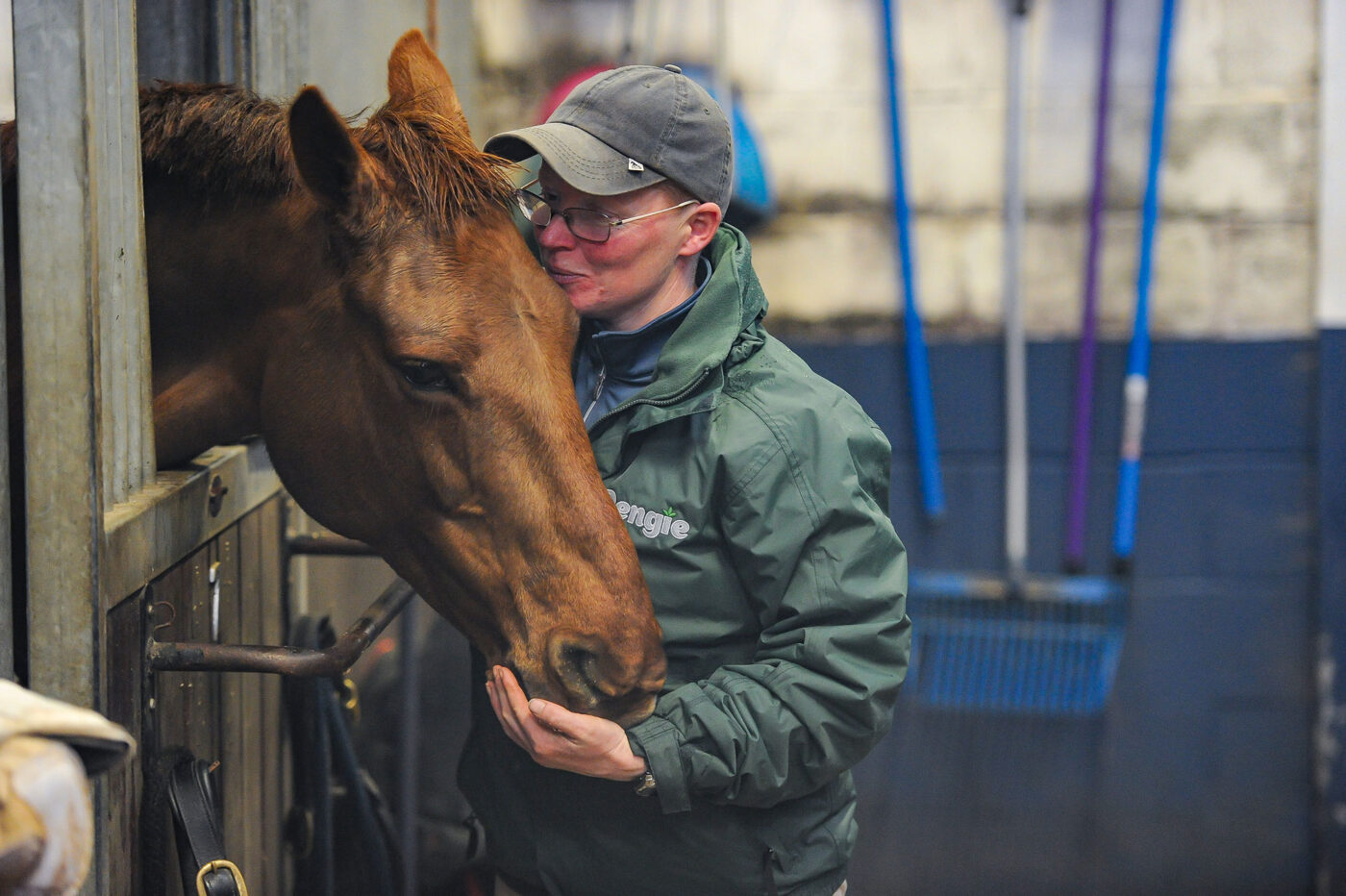 We now continue training where possible and building up for the start of the season in March. I struggle a bit at this time of year with no school and the fields too wet to use to get enough work in but this day showed me they are both further forward than I expected. I'm really excited to get out now and actually put the training into practice. We are aiming with Fliss for the new event at Cirencester to be our first.
Sarah-Jane Brown