Case Study: Feeding a fibre diet to youngstock
---
Headmore Stud run by Sarah Oppenheimer and her daughter, Dengie's own brand ambassador and British Dressage Rider Alice Oppenheimer, have been feeding Dengie Horse Feeds for many years now.
2016 was a particularly special year for the Headmore Team as Headmore Valentina, out of Rubinsteena x Vilancio, was awarded an elite premium at the British Breeders with a score of 9.7, the joint-third highest ever mark at that time.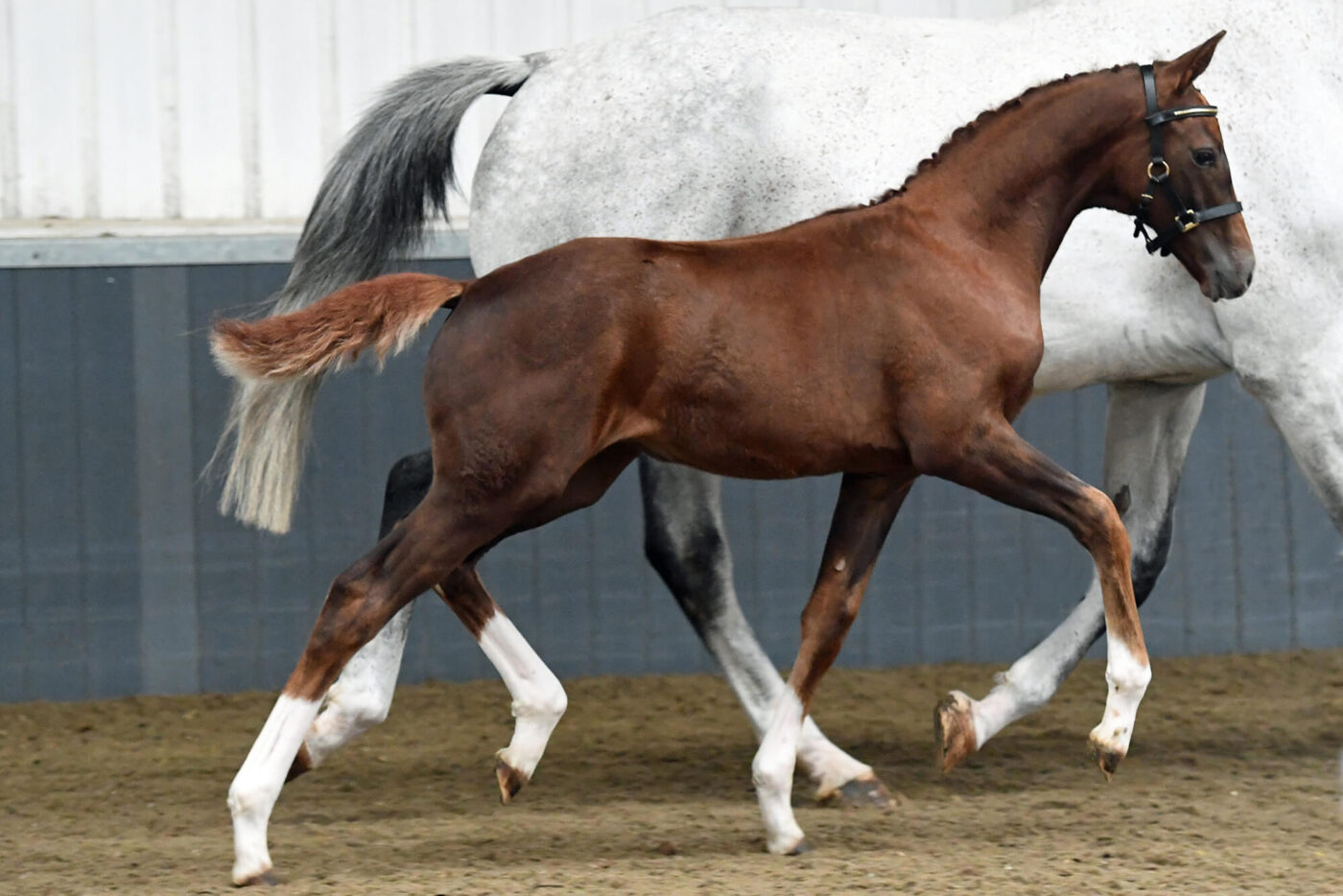 Headmore Valentina's diet included Dengie Alfa-A Original and a balancer in addition to grazing and additional forage. During the period of 2017-2018 we were able to monitor her bodyweight changes during weigh-ins on the Dengie portable weighbridge. Val's weight changes can be seen in the chart below:-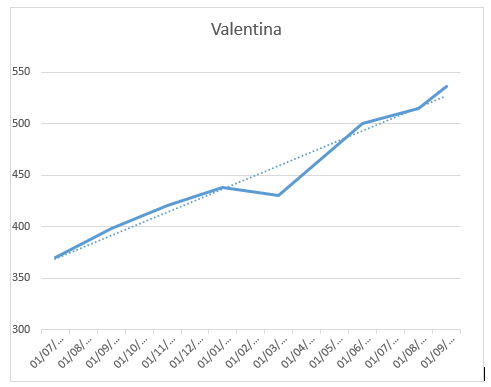 As can be seen in the chart there is a steady increase in weight over the years. Although it looks quite big on the chart the weight loss between Jan and March 18 was only 8kg, which can be common at this time of year with poorer grass quality and a reliance on conserved forage. During the winter period, particularly in a youngster's first winter it is important with any slow growth to watch for periods of rapid compensatory growth come spring.
Now rising 3 years old Val's diet consists of 2 scoops of Dengie Alfa-A Original, 1 scoop of Dengie Pure Grass Pellets with a vitamin and mineral supplement. Keep an eye out as Val is likely to be a dressage star of the future!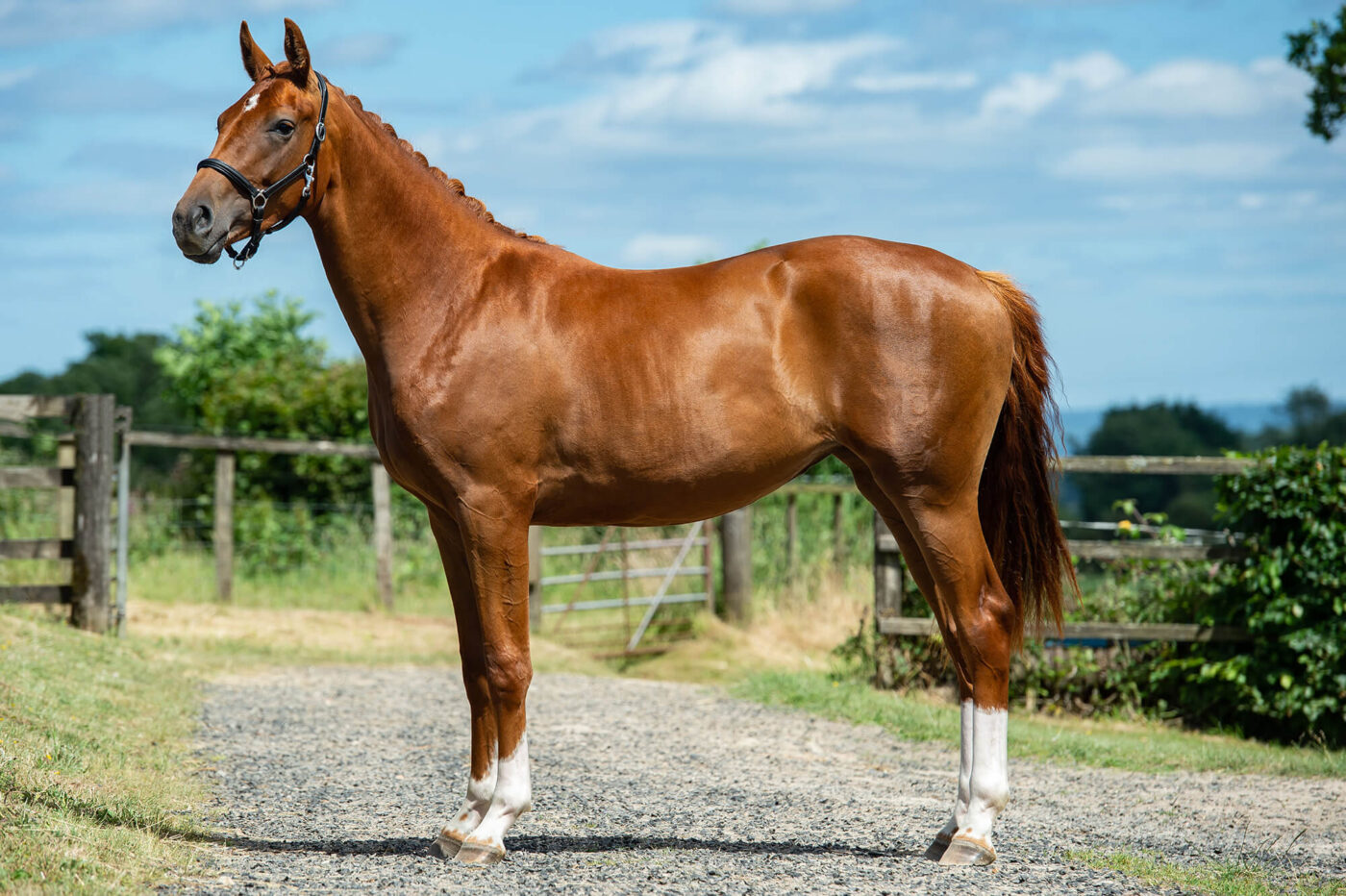 For further advice and guidance on what to feed your youngstock please contact the Dengie Feedline on 01621 841188 or send us an email.