Be Wise to Laminitis with Equine Education
---
Are you keen to learn more about laminitis? Do you need expert advice regarding the correct and effective management of your horse or pony to minimise their susceptibility to laminitis?
If so, Equine Education is offering an excellent online course, 'Nutritional Management of Laminitis' which offers plentiful information and will help to enhance your knowledge of this equine disease and the practices required for correct management.
Laminitis is a widely researched disease of the horse's foot which can range in severity from mild lameness to fatality. It is a multi-factorial problem which means that there is usually more than one contributory factor involved.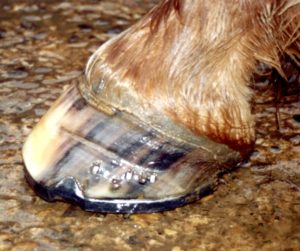 As feeding can be a major contributor to the development of laminitis, it is essential that owners are aware of and implement the correct dietary management in order to minimise the risk of their animals developing this disease.
The 'Nutritional Management of Laminitis' course will assess the nutritional causes of laminitis and look at the correct dietary management of animals affected with this condition. It will also cover how careful attention to the diet can reduce the risk of horses and ponies developing laminitis.
This richly informative course will cover four main topics. The first is 'Nutritional Causes of Laminitis.' This will look at the possible causes of diet-related laminitis and the effect of insulin resistance and obesity as risk factors for the disease.
'Dietary Management of Animals with Insulin Resistance' will give dietary advice for horses and ponies that are resistant to insulin. This topic will assess the suitability of various feedstuffs for horses and ponies with this condition.
The third topic, 'Management of Obesity' will evaluate the correct management of horses and ponies that are overweight. This will include the monitoring of weight and body condition and also discuss weight loss programmes for animals that need to lose weight.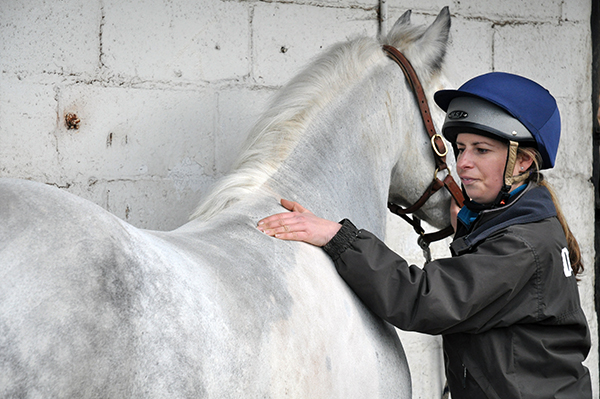 In the fourth topic, 'Dietary Management of Animals Affected by Laminitis' the correct methods for managing the diet of laminitic horses and ponies will be highlighted and advice for helping to minimise the recurrence of the condition will also be given.
The course will be tutored by Dr Jo-Anne Murray who is Associate Dean of Online Learning at The University of Glasgow and Senior Lecturer in Veterinary Equine Nutrition at the University's School of Veterinary Medicine. Jo-Anne is internationally renowned for her work on equine nutrition and previously ran the much acclaimed online courses at the Royal (Dick) School of Veterinary Studies. Jo-Anne is a registered nutritionist with The British Horse Society and is also a BHS Intermediate Instructor.
As with all learning resources from Equine Education, this course is offered entirely online which enables a flexible approach whereby you can fit your learning experience around your busy schedule, and of course, your horses!
All you need is a computer and internet access and everything will be clearly explained to you online. You are able to log in whenever is convenient to you and access the relevant material. The course lasts four weeks and it is recommended that you spend approximately two hours per week engaging with the material and participating in the topical discussions.
The course, which costs £99, will start on 4 April and you will be awarded a certificate on completion by Equine Education. It is a fantastic opportunity to learn from an expert in the field of equine nutrition and enhance your knowledge of laminitis and its management.
For more information on Equine Education and this course visit their website at www.equinestudies.co.uk