Dengie Healthy Tummy – Now Available in Great Value 20kg Bale
---
We are delighted to announce our highly popular Healthy Tummy fibre feed is the latest product in the range to have a packaging makeover. Healthy Tummy will still be easily recognisable in its distinctive green packaging, but will now be in a larger 20kg bag featuring FJK Over & Out aka 'Rambo'.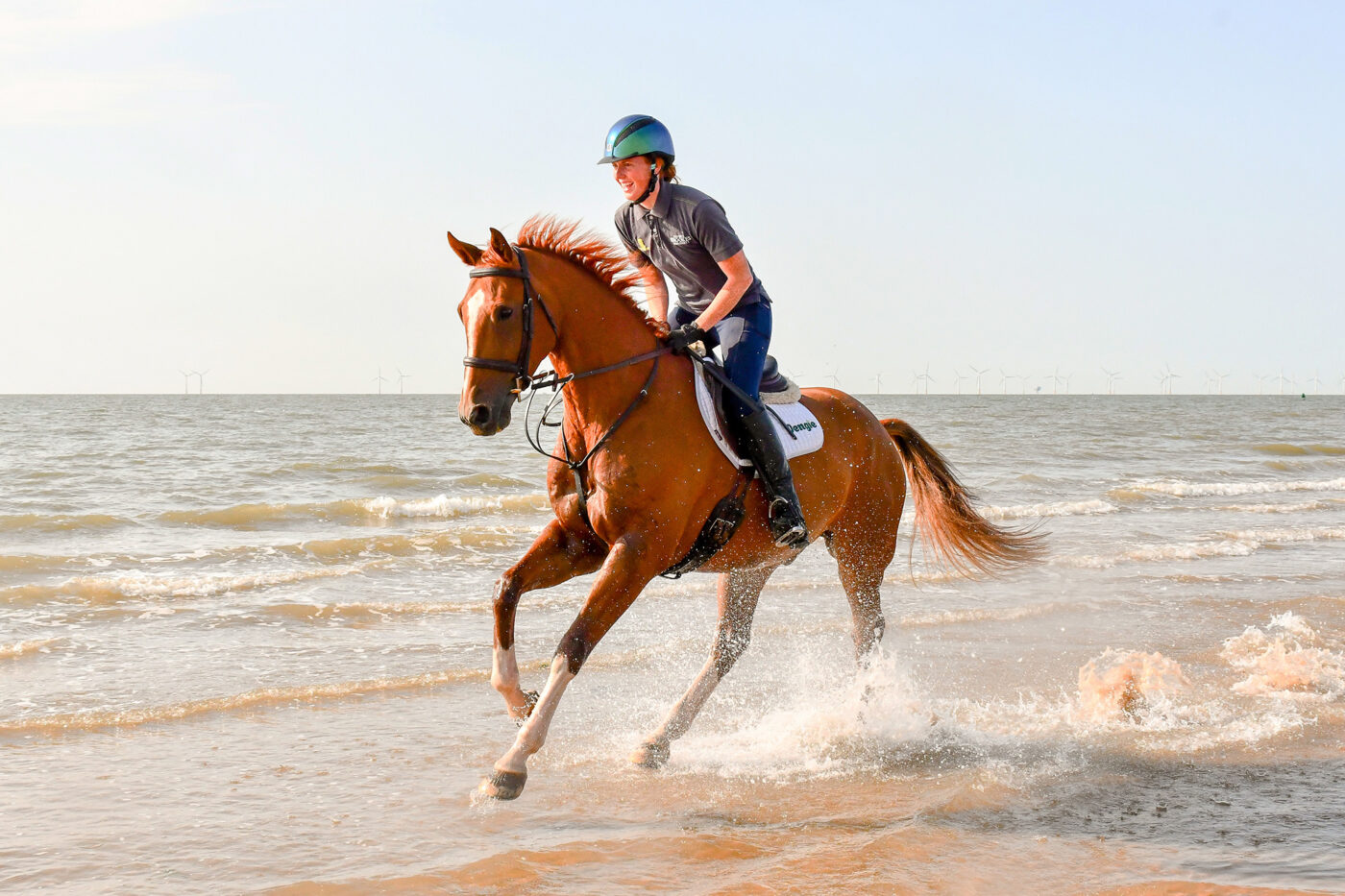 Rambo is a 5-year-old, 16.2hh, Irish Sports Horse bred by Kilcarroll Stud and owned by Sue Helliwell and produced and ridden by CCI 4* event rider Alicia Wilkinson. He and Alicia have qualified for the NexGen Eventing Series and Burghley Young Event Horse finals. They also enjoy hacking and beach rides, all of which he does on an entirely fibre-based diet! Alicia was worried about gastric ulcers due to his competitive lifestyle so the Healthy Tummy is a great option to help keep him performing at his best while keeping his digestive system healthy.
Dengie Healthy Tummy is a nutritionally balanced, pure alfalfa, high fibre feed containing high specification ingredients to promote digestive health. The blend of chopped and pelleted alfalfa with a rapeseed oil coating helps to build and maintain condition, provides slow-release energy and also helps to promote healthy skin and coat shine. Alfalfa is a widely recognised ingredient for promoting digestive health due to its natural buffering properties. The added ADM Protexin In-Feed Formula supplies prebiotics to promote a healthy microbial population that is vital for fibre digestion and gut health. Healthy Tummy is approved by BETA for horses and ponies prone to Equine Gastric Ulcer Syndrome.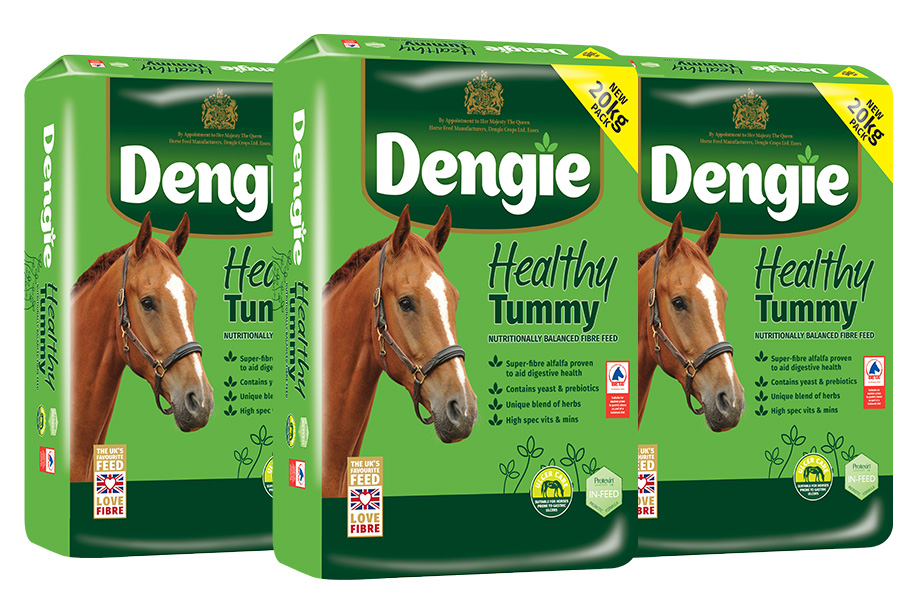 Dengie Healthy Tummy contains a broad spectrum of vitamins and minerals to provide a nutritionally balanced diet for a horse or pony when fed at the recommended quantity of 500g per 100kg bodyweight per day.
Look out for the great value 20kg revitalised Healthy Tummy packaging which will start appearing in stores from September 2022.
For more information about Dengie's Healthy Tummy or for help and advice on all aspects of feeding call the Dengie Feedline: 01621 841188 or complete our Feed Advice Form.