Dengie Helps British Dressage BYRDS To Fly High
---
As a company, we are devoted to supporting young riders and in doing so hope to help educate them on the importance of a healthy diet for their horses and ponies. This is why we are delighted to be the official feed sponsor for British Dressage's British Young Rider Dressage Scheme (BYRDS) 2016-2017.
For riders aged 6 to 25, the BYRDS programme is the youth arm of British Dressage's activities and supports training, competing, teams and learning and is one of the sport's fastest growing areas.
Our sponsorship will include providing nutritional support, diet assessment for riders' horses plus educating young riders on the importance of nutrition and fibre feeding for performance.
Our nutritional team will be on hand at the programme's high profile events including the Pony Prime and Progress Squad Training and High Performance Camps to discuss any feed related issues with BYRDS riders and their parents.
The Dengie team will also be supporting camps around some BD regions for riders both young and old to give a thorough basic training (in and out of the saddle), in order to enable them and their equine partners to develop their skills as they progress through the stages of training and competition levels.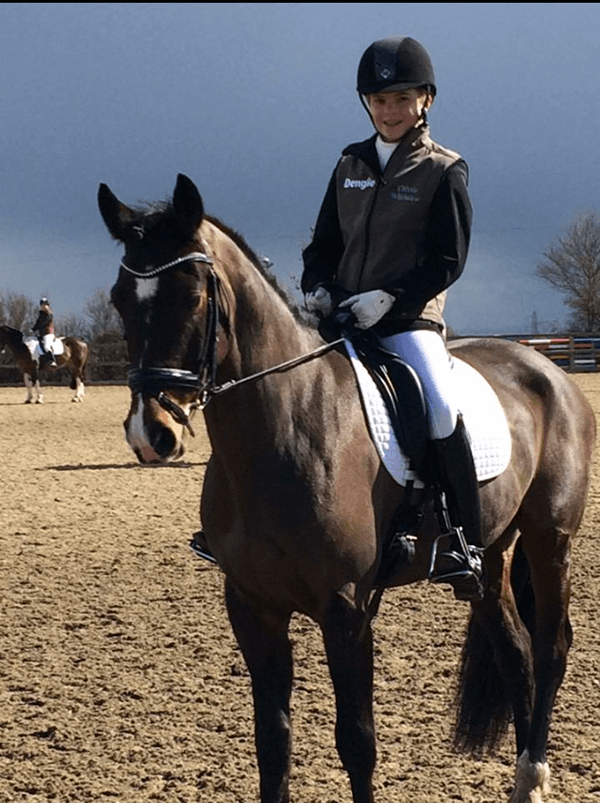 Dengie brand ambassador Olivia Whitelaw (12) has been an avid BYRDS participant for three years. She's excited about the partnership; "Having my incredible sponsors Dengie as a key supporter of BYRDS is brilliant news. Whilst on the Pony Progress squad myself this year, Dengie's team have been constantly giving feedback and help with my ponies' diets. This nutritional support keeps the ponies in peak condition for training and competing. With one pony being young, the advice has been really useful in managing his ever changing dietary needs so he can grow and develop his strength in accordance with his increasing work and training level.
This regular feedback, shared knowledge, ongoing nutritional advice and guidance will be beneficial to all the BYRDS riders and their ponies/horses enabling us to perform at our best."