Emma Massingale joins the Dengie team
---
Dengie is delighted to be able to support Devon based adventurer, horse trainer and free rider, Emma Massingale.
Emma has a wealth of experience of working with horses at Liberty and has developed a language that is so well understood by horses that she can communicate with herds of horses at any one time, carrying our complex exercises and manoeuvres as a team.
In 2015, Emma embarked on an adventure to the coast of Connemara National Park, spending one month with four Connemara ponies from her Liberty team and two new unhandled Connemaras. Living a solitary existence with just the ponies, Emma's challenge was to work with and ultimately start two unhandled Connemaras completely at Liberty.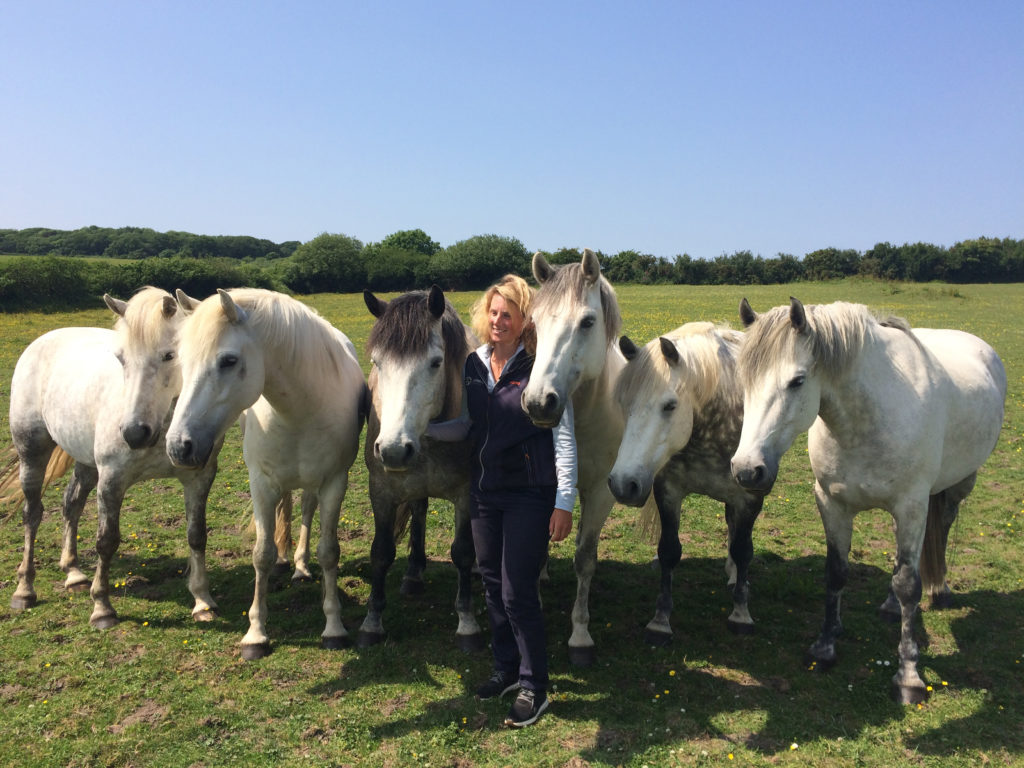 "Horses give you an incredible perspective on life." says Emma. "Starting a horse at Liberty is the perfect challenge, there is nowhere to hide, you can either do it or you can't, there is no cheating, no shortcuts, no easy wins."
"I've always fed Dengie to my horses. There is a wide variety of feeds to choose from that are suitable for the varying requirements of my horses, from Healthy Tummy for the sport horses to Healthy Hooves for the Connies." said Emma. "Dengie's ethos of using natural and nutritious ingredients in their feeds that allow horses to eat as nature intended fits with my beliefs. Whenever we go on our adventures I know that their Dengie diet will keep their digestive systems healthy and them happy!"