Fresh, new look for Dengie favourites
---
Some of Dengie's favourite fibre feeds have been given a fresh, new look, with a handsome horsey cover star gracing the packaging of five of the brand's popular products – and more to follow.
First off the mark was Hi-Fi Molasses Free with Trickywoo, a handsome piebald owned by Dengie customer Jo Cross, followed by Alfa-A Original with beautiful bay Jason owned by Jody Green.
Equine models used for the new packaging enjoy a Dengie diet and were selected as the perfect endorsement of the brand because of their great condition and healthy appearance.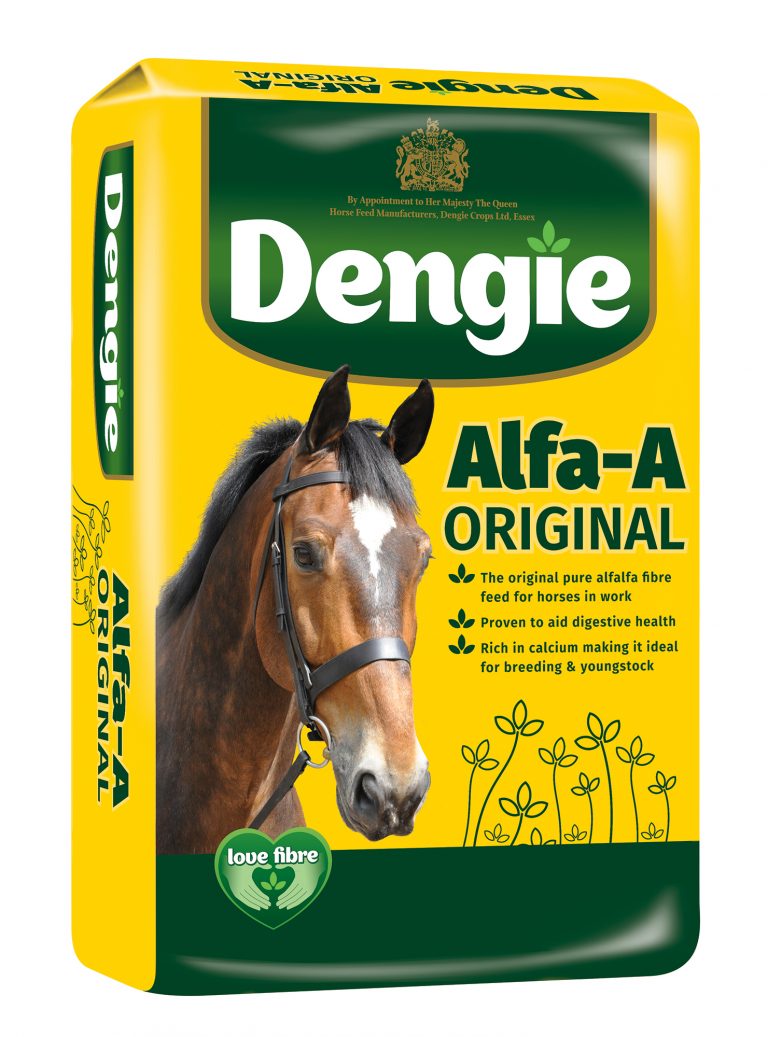 "The new packaging looks fantastic and really complements the great-quality product inside," said Dengie marketing manager Lisa Wilson. "We've kept the same background colour that our customers know so well and added a breath of fresh air to the design, with contemporary typography and some stunning images. I am sure that consumers will find the packaging appealing and retailers will love the way the products stand out well in-store."
The new-look bales follow hot on the heels of Dengie being named the UK's most popular branded feed in the 2015 National Equestrian Survey commissioned by the British Equestrian Trade Association.