Winter and competition preparation by Natalie Muirhead
---
Earlier in the year, three lucky Horse&Rider readers won a 12-month training bursary from Dengie. As part of their prize, they won lessons with Dengie ambassadors, Hannah Esberger-Hancock and Lucy Jackson. Their horses were also given a nutritional consultation with Dengie's Performance Horse Nutritionist, Claire Akers. We catch up with one of the lucky winners, Natalie Muirhead on how her winter and competition preparation has gone with Charlie, her nine-year-old Irish Sports Horse gelding.
I've got one New Year's resolution this year and I'm firmly set out to tackle it head on:
1. Get Charlie fit and ready to compete again and step up to 1m20 by the end of the year!
We've had some real ups and downs since our training day in September. We've been working on our schooling homework from Hannah and Charlie is definitely straighter and more supple.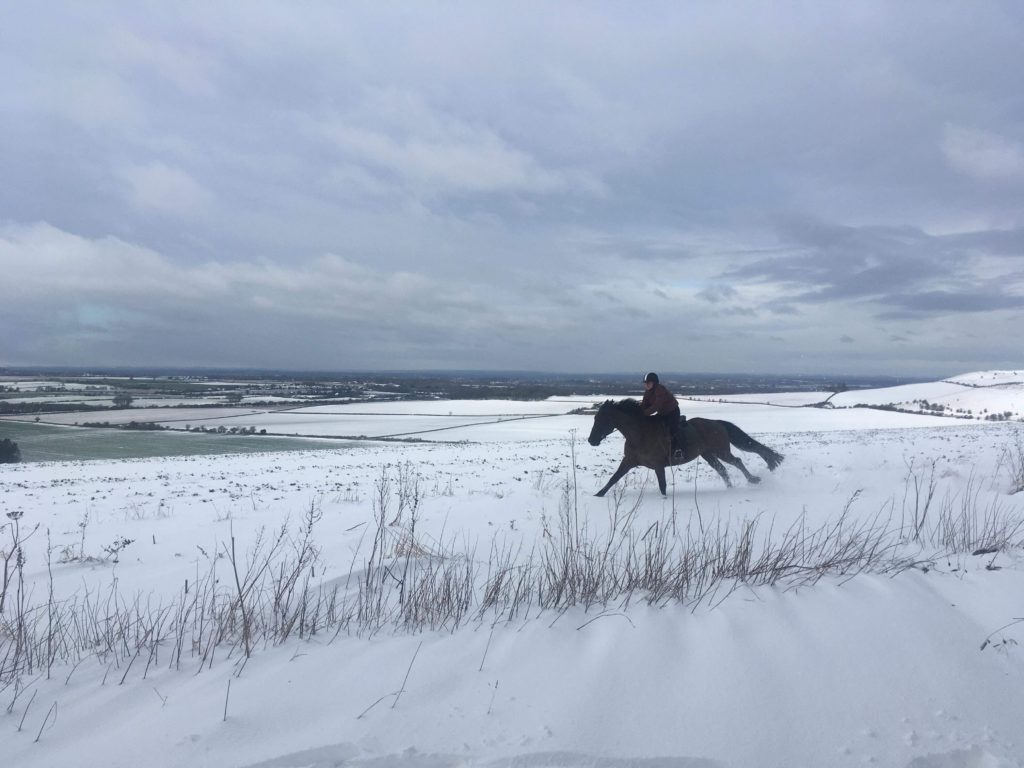 We've also been competing; our first competition went brilliantly, we had a fantastic round putting everything Lucy taught us into action. It was very clean and fast, but I let him get a bit long to fence 11 and we tipped it, incurring 4 faults, a good lesson learnt!
Similarly, our next competition went just as well, until I forgot the course (always walk your course!) and sailed past fence seven, oops! We picked up 14 time faults for that, but he jumped clear otherwise and I went home happy.
Third time lucky…or not. Charlie reared before going into the arena. He then launched me into the first fence despite my best efforts at a good canter. Rearing is always a sign that Charlie's hurting somewhere, so he has had some quiet time and (another) vet visit including more hock injections and acupuncture. Fingers crossed he comes back fighting fit in the next couple of months.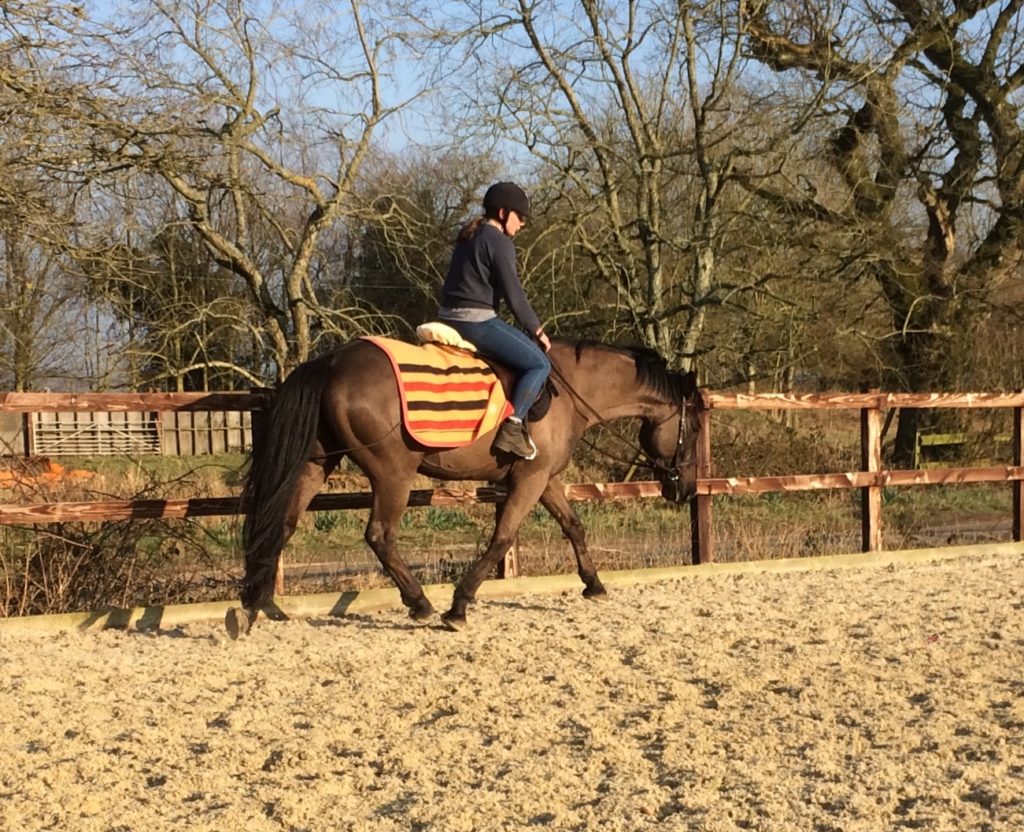 We have also been trialling a TENS machine, doing lots of carrot stretches and moved to a yard with an arena so we can focus on schooling, especially pole exercises to engage the hocks and the back. He does seem to be improving but I am cautious, so fingers crossed. At least his Dengie diet means he is happy, healthy and shiny inside and out!