Horse & Rider Training Bursary
---
Earlier in the year, three lucky Horse & Rider readers won a 12-month training bursary from Dengie. As part of their prize, they won lessons with Dengie ambassadors, Hannah Esberger-Hancock and Lucy Jackson. Their horses were also given a nutritional consultation with Dengie's Performance Horse Nutritionist, Claire Akers. Horse & Rider caught up with the winners to hear all about this amazing experience.
Libby Gill has owned Sherbert, a 12-year-old, Thoroughbred X Welsh Section D gelding, for 10 years. They compete at dressage and affiliated for the first time last year.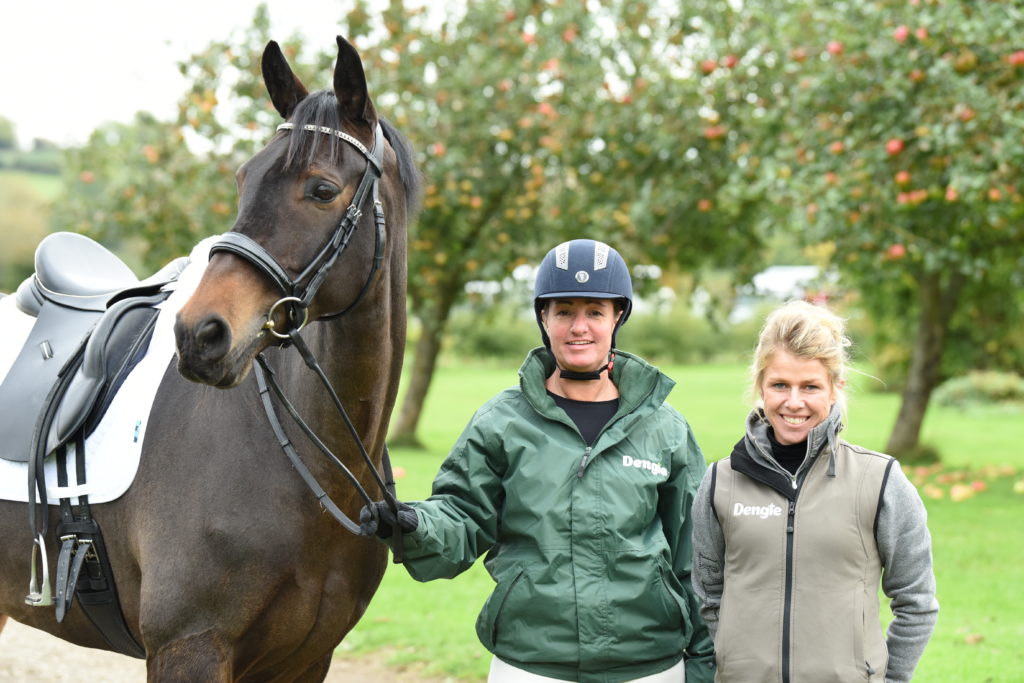 Training Goal: Encourage Sherbert to soften in canter
Hannah's solution: "When Sherbert gets strong, use plenty of half-halts and transitions to encourage him to listen and lighten in your hands."
Feeding goal: Help manage a stressy horse
Claire's solution: "Research has shown that a fibre-based diet produces calmer, more consistent behaviour. Feed him Dengie Alfa-A Molasses Free, soaked Alfa-Beet and a performance balancer."
"I had a fabulous time and since the training day we've come fifth at the My Quest Open Novice finals. Sherbert loves his new Dengie diet, he licks the bowl clean every time."

Aspiring showjumper Natalie Muirhead owns Charlie, a nine-year-old Irish Sports Horse gelding. They're hoping the bursary can help them move towards their goal of competing in Foxhunter classes.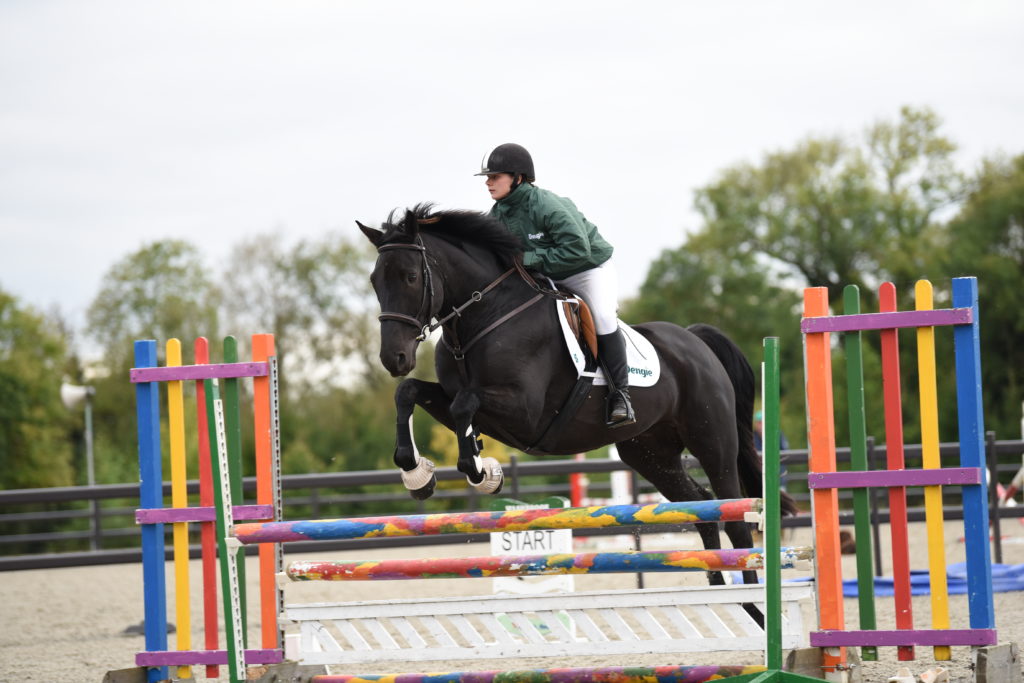 Training goal: Create a strong jumping canter
Lucy's solution: "Practise pushing Charlie on, then slowing down, but maintaining the power and positivity, so he's on the bridle, able to jump well and leave the fences up."
Feeding goal: Help manage an ulcer-prone horse
Claire's solution: "Alfalfa acts as a buffer and helps to maintain a healthy stomach. Feed him Dengie Alfa-A Molasses Free, soaked Alfa-Beet and a performance balancer."
"I hugely enjoyed the day and now have plenty of homework. Charlie looks and feels amazing – he's maintaining his weight really well on his new diet."

Heather Finlay owns Ferruccio II (also known as Taz), a seven-year-old KWPN gelding. They compete at Medium level dressage, but are aiming to reach Grand Prix in the future.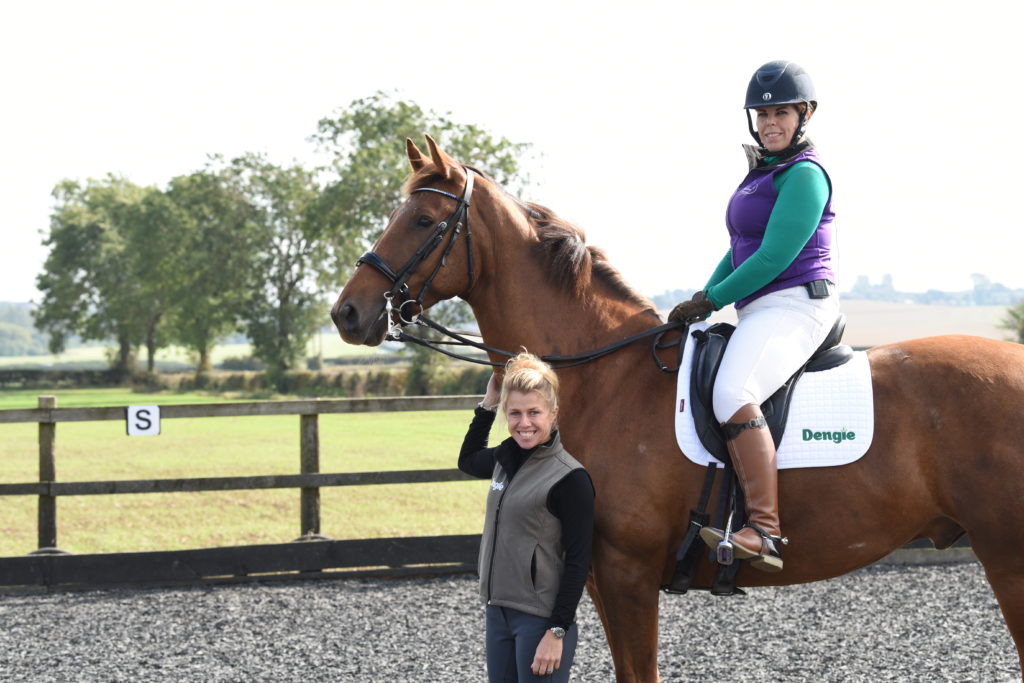 Training goal: improve Taz's straightness and evenness
Hannah's solution: "Practise riding shoulder-in away from the track. You can also try some body-bending exercises, including travers and half-pass, to improve suppleness."
Feeding goal: Increase energy
Claire's solution: "Taz's diet needs more quality protein, so feed him Dengie Alfa-A Lite, Alfa-Beet and a performance balancer. Oats could be fed alongside for instant energy – start with a handful and slowly increase the quantity as needed."
"Taz has got so much more energy and sparkle now. We're using Hannah's advice in our schooling at home, ready for the summer qualifiers."