Katie Evans and Kingsleypark Pearl are going to London International Horse Show
---
Dengie Feed Advisor & PR Assistant Katie Ockendon-Evans fulfilled a lifelong ambition of riding in the Hickstead International Arena having reached the final of the Hickstead Ladies Side Saddle Classic at the Al Shira'aa Derby meeting. Riding 13-year-old Sports Horse mare Kingsleypark Pearl, Katie was placed 5th in the final having gone through as one of 8 that reached the final judging.
Since their spin in the International Arena, Katie and Pearl have qualified for the London International Horse Show this December in the Ladies Show Horse class. They picked up their ticket at Tendring Show where they won their class and went on to be Reserve Champion.
"Pearl is very new to the world of showing and side saddle, having evented previously, but she has taken to it extremely well and just keeps improving with every outing" explains Katie. "We both thoroughly enjoyed our day at Hickstead and it has been an absolute dream come true to get to ride in such a prestigious and world famous ring. The busy atmosphere didn't faze her, and she gave me a beautiful ride so to get placed in such a strong class was just the icing on the cake!"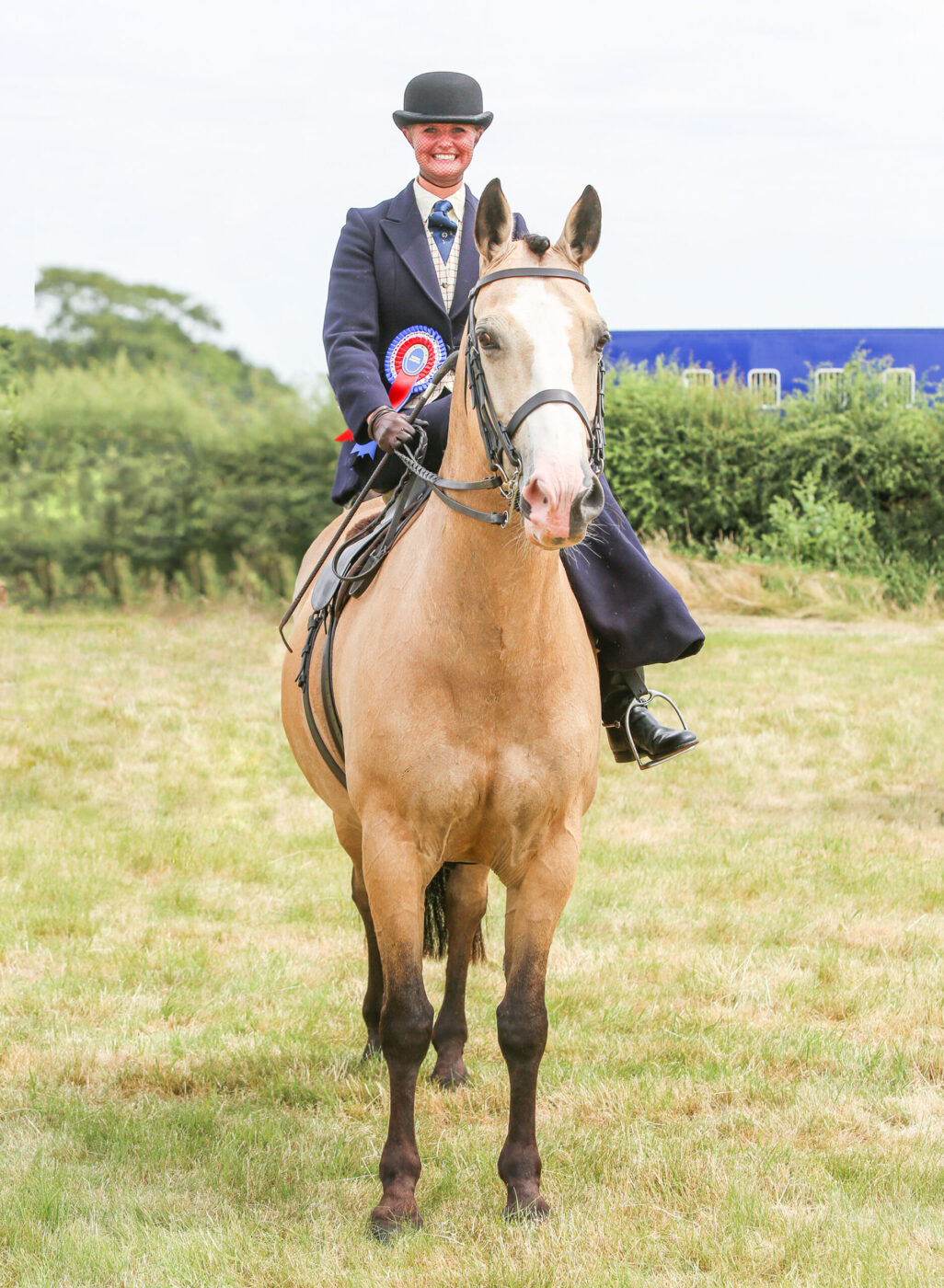 "We've got a busy summer ahead including the Side Saddle Association National Show and the British Dressage Area Festivals and she'll be out hunting again in the Autumn, but I can't wait to take her to London at the end of the year, she's going to love the atmosphere there!"
Pearl is fed Dengie Ulser Lite as despite her active lifestyle she is a very good doer so needs a low-calorie ration to keep her looking trim. Ulser Lite provides Pearl with plenty of slow-release energy which is ideal for keeping her focussed when competing in big competitions and helps to maintain her stamina without promoting weight gain. The light oil coating also helps with her golden show ring shine!
The team of feed advisors and nutritionists at Dengie are all highly qualified with lots of practical horse experience which means they are perfectly placed to give high quality practical advice to horse owners. Please do contact the Dengie Feedline for help and advice on feeding you horse.