Limited Seasonal Edition – Hi-Fi Original Cinnamon Spice!
---
We are delighted to announce the launch of our winter special of Dengie Hi-Fi Original – now available with added cinnamon spice flavour for a tasty winter treat!*
A festive twist on an old favourite, Hi-Fi Original with Cinnamon Spice is naturally high in fibre, but low in calories (8MJ/kg), sugar (9%) and starch (1.5%). The added cinnamon spice flavor makes the product even tastier and brings a festive aroma to your feedroom!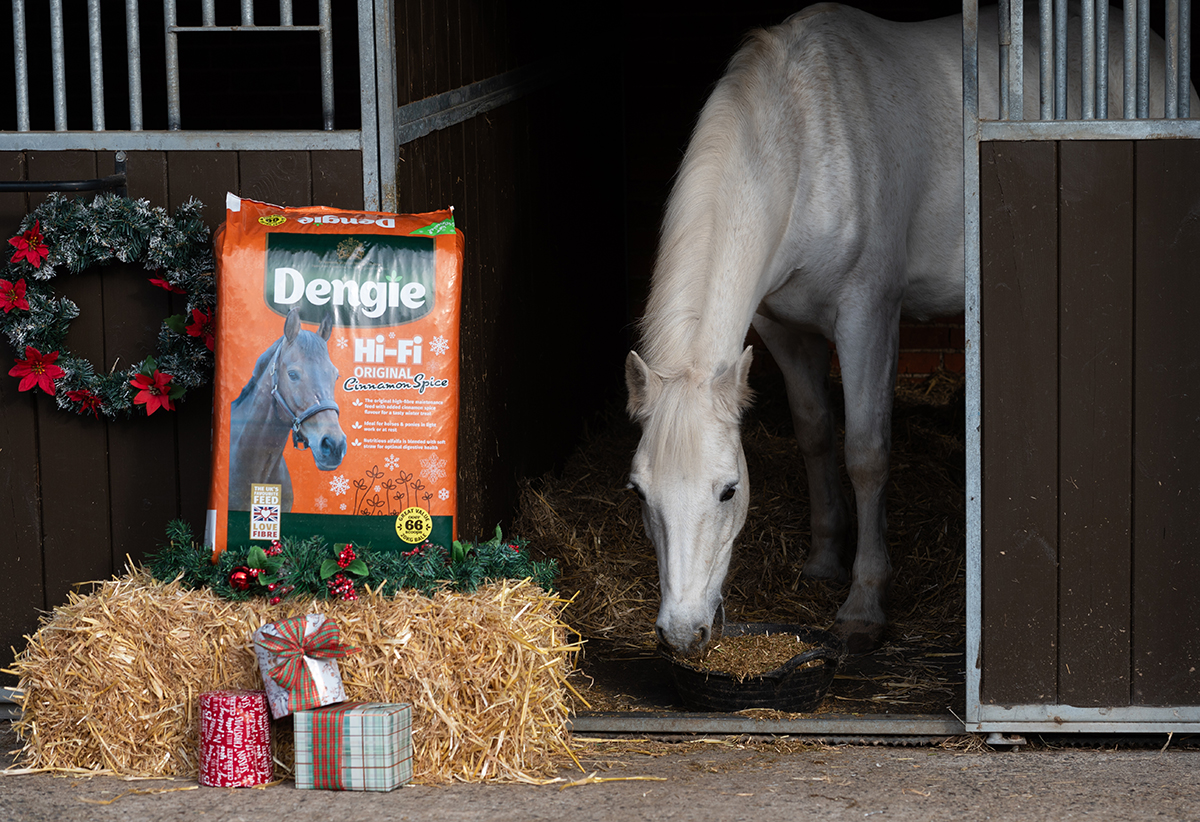 Dengie Hi-Fi Original with Cinnamon Spice combines nutritious alfalfa blended with soft straw for optimum digestive health and is ideal for horses & ponies in light work or at rest. It has been formulated as a straight feed with no added vitamins and minerals to maximize its flexibility. This means that any amount can be fed according to the horse's requirements alongside a source of vitamins and minerals such as a balancer or powdered vitamin and mineral supplement to provide a balanced diet.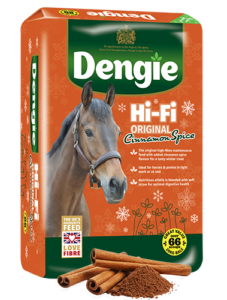 Dengie Hi-Fi Original with Cinnamon Spice comes in a great value 20kg bale, providing over 66 scoops per bag.
For more information about Dengie's Hi-Fi Original  with Cinnamon Spice or for help and advice on all aspects of feeding call the Dengie Feedline: 01621 841188 or visit the website and complete our Feed Advice Form.
*Available for a limited time only, whilst stocks last!