Maisie Randle becomes a Dengie ambassador
---
11-year-old budding event rider Maisie Randle has joined the team of Dengie ambassadors.
Maisie started riding when she was 3-years-old and has wanted to be an event rider since the age of about 5. She has been inspired by her Dad, Tim, a former 4* event rider and equine vet, and from visits to Badminton and Burghley Horse Trials where she has been lucky enough to go behind the scenes. Maisie's ambition is to ride at Badminton and Burghley 4* events and to go one better than her Dad and ride for team GB at the Olympics!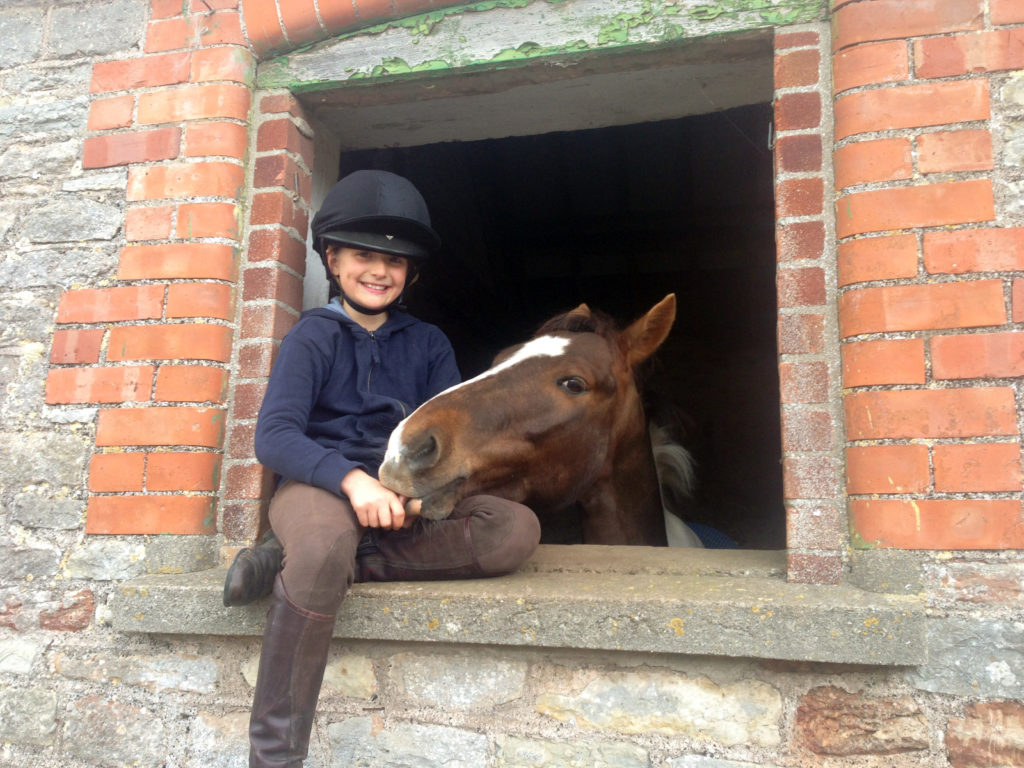 Introducing the ponies!
Maisie currently has 2 ponies, Felix and Chico.
Felix is a 10-year-old 13.2hh coloured gelding who Maisie has produced herself. This year they have been to the Dengie Novice Winter League dressage championships, finished 2nd at Pony Club Area Eventing qualifying for the Regional Championships and finished 4th at the Pony Club Area Novice dressage where she was the youngest competitor to do the Novice test. Maisie is hoping to start doing BE80's with Felix next year when she is old enough.
Chico is a 14hh 6-year-old bay gelding, warmblood x welsh who Maisie is producing herself. Chico is very talented but also very naughty and a bit too opinionated – he is currently a "work in progress"! He will start doing British Dressage competitions this winter and will also be aimed at BE80's next year.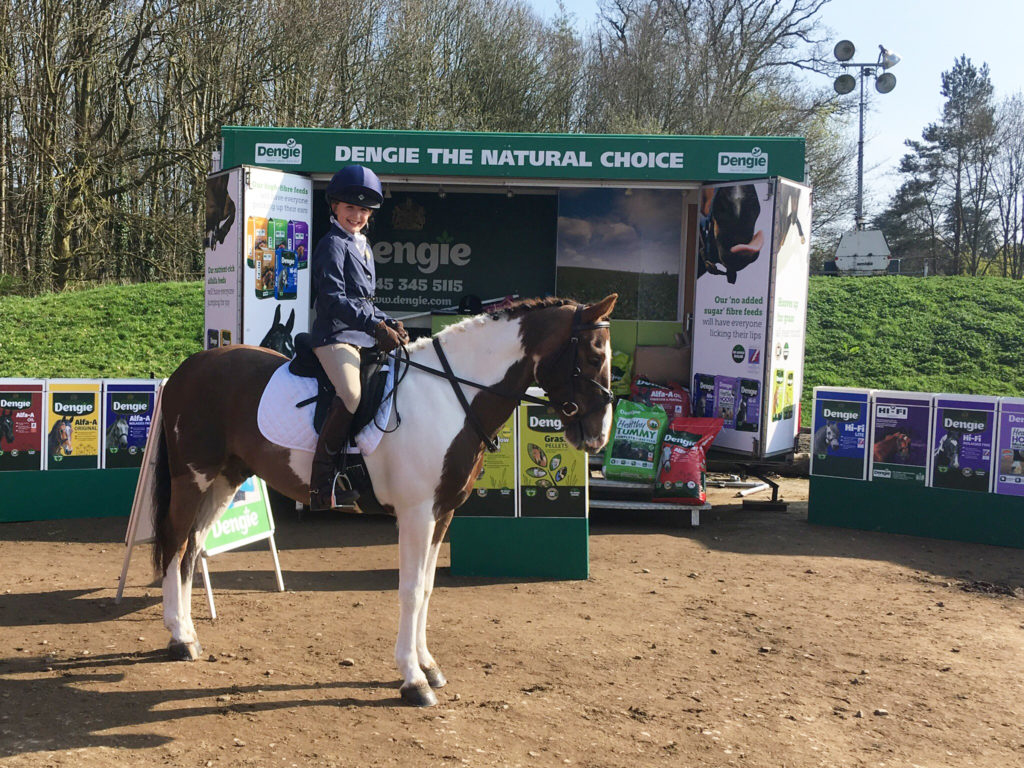 Feeding the ponies!
"Felix is fairly easy to feed although he can be prone to weight gain when there is good grazing available!" says Maisie. "At the moment there is not much grass so he is being fed much the same as he would be in the winter. He is currently fed twice a day on a scoop of Dengie Alfa-A Molasses Free, half a scoop of soaked Alfa-Beet and a balancer. He has plenty of energy for his competition requirements and is looking in good, fit condition."
"Chico is slightly trickier to feed…..he is prone to tying-up so we avoid any grain based feeds in his diet" says Maisie. "He is also highly strung and sharp when ridden and in the stable. Claire Akers, Dengie's Performance Horse Nutritionist, suggested we used the Dengie Alfa-A Molasses Free and he does seem to be calmer, particularly in the stable and at competitions. He also hasn't tied up since. Chico is now on the same diet as Felix with the Alfa-Beet and a balancer.
Both ponies are looking and feeling very well and are on an easy week out in the field – Felix is recovering from a busy week at camp where we had so much fun riding with others. After their week off we will start getting ready for the Regional Champs at the start of September. Chico is having some 'time out' to think about all he's learnt over the past few months and will hopefully come back into work feeling a bit more grown up and ready to do some British Dressage competitions.