NEW low calorie fibre feed for horses prone to gastric ulcers
---
We are delighted to announce the launch of our NEW low calorie fibre feed for horses prone to gastric ulcers – Dengie Ulser Lite. Developed by Dengie's team of nutritionists, Ulser Lite has been formulated to supply plenty of fibre for good-doers to maintain gastric health without promoting excessive weight gain.
"There has been an significant increase in the number of enquiries to the Dengie Feedline relating to good doers with ulcers" explains Katie Williams M.Sc.(Dist) R Nutr, Technical & Product Development Manager at Dengie. "Originally, gastric ulcers were thought to be an issue primarily affecting sports and performance horses and horses with ulcers tended to be underweight and in poor condition. Now more vets have gastroscopes, ulcers are being found in a wide range of horses and ponies including good doers. When we talk to owners of these horses, their biggest challenge is feeding enough forage to promote and maintain gastric health without promoting weight gain. Ulcer Lite has been developed with these individuals in mind".
Dengie Ulser Lite provides a lower calorie alternative suitable for good doers, overweight and obese horses. It has been formulated as a straight feed with no added vitamins and minerals to maximize its flexibility. This means that any amount can be fed according to the horse's requirements alongside a source of vitamins and minerals such as a balancer or powdered vitamin and mineral supplement to provide a balanced diet.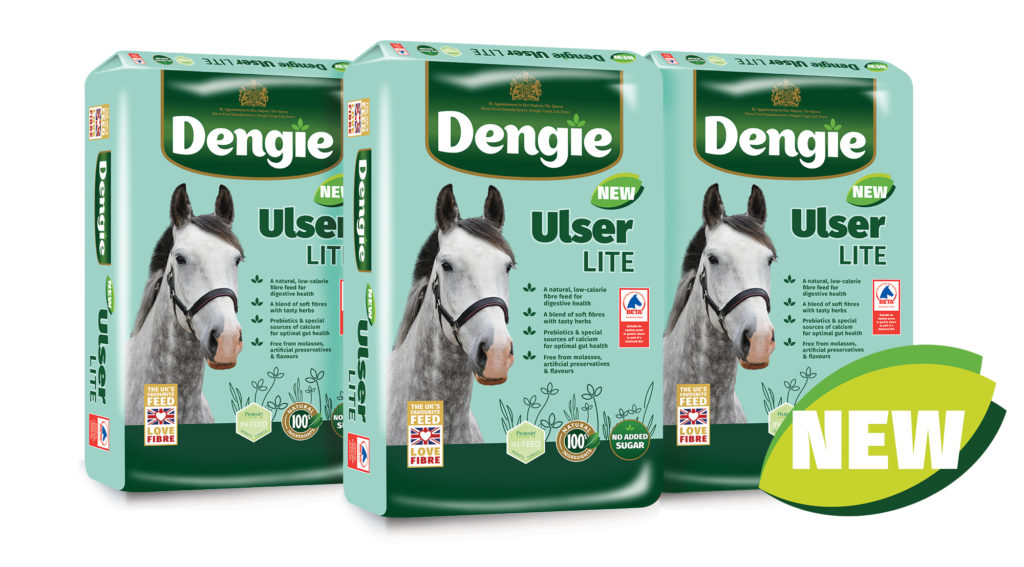 Dengie Ulser Lite is naturally high in fibre but low in calories (8MJ/kg), sugar (6.5%) and starch (2%). It is made from a soft, tasty blend of chopped grasses and high-quality oat straw to provide plenty of chew time in the diet without additional calories. This increases saliva production which is the way the horse regulates acidity in the digestive tract. "Feeding straw can be very beneficial particularly for good doers" adds Katie. "Recent studies have shown that using straw as part of the ration, up to 50%, does not increase the risk of gastric ulcers and provides a valuable source of low calorie fibre. The inclusion of grass and herbs alongside the straw in Ulcer Lite aids palatability and ensures the feed is soft and tasty".
Alfalfa pellets are also included for natural buffering due to their high levels of naturally occurring and bioavailable calcium. Studies have shown that alfalfa is a safe and beneficial ingredient to use for horses with ulcers and this was reiterated at the recent European Workshop on Equine Nutrition conference held in the UK in August. Independent studies by researchers in France showed that feeding 1.5kg of alfalfa a day to horses in race training with reduced levels of cereals to reduce starch in the ration had no negative impacts on performance. Studies are really starting to bust the myth that high levels of starch are needed even for horses in hard work.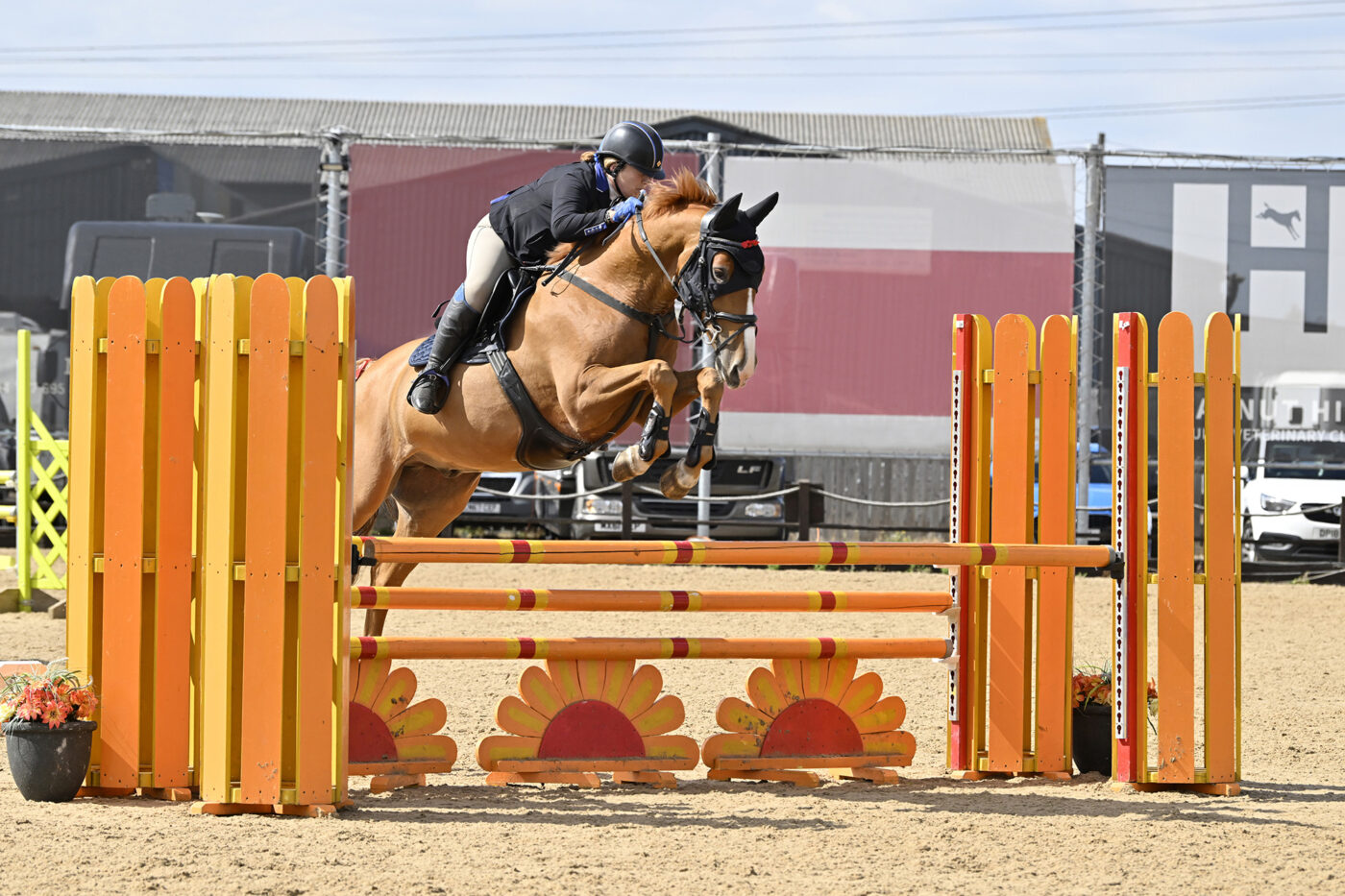 As always, new Dengie feeds are trialled extensively before launch. Joanne Burns-Firth is a big fan already having tested it for Dengie with her horse Freddie. Joanne was worried about gastric ulcers due to Freddie's competition lifestyle. Even though he is in a lot of work, Freddie is such a good doer. After a visit from Dengie Performance Horse Nutritionist Claire Akers, Jo started Freddie on the Dengie Ulser Lite alongside a balancer. "Freddie has lost the excess weight he was carrying and is looking and performing the best he ever has!" explains Joanne. "Freddie can be crabby and argumentative, but we have seen real improvement in his behaviour since changing his diet. He has more energy, is more forward going off the leg, and appears less grumpy".
Protexin In-Feed Formula is included in Ulser Lite which provides prebiotics and yeast to promote gastric health. FOS prebiotics have been shown to stimulate lactic-acid utilizing bacteria in the horse's stomach which helps to regulate acidity. The unique blend of herbs including oregano, cinnamon, ginger, rosemary and thyme that are successfully used in Healthy Tummy is also included in Ulser Lite to enhance palatability.
Dengie Ulser Lite is free from molasses, artificial flavours, preservatives and binders. It is made from UK grown, non GM fibres and rapeseed oil, keeping feed miles as low as possible and meaning every bag can be traced back to the field it was grown in. Dengie Ulser Lite joins Dengie's Healthy Tummy, Alfa-A Oil and Performance Fibre as products which are independently approved by BETA for horses and ponies prone to Equine Gastric Ulcer Syndrome.
Look out for the new Dengie Ulser Lite which will start appearing in stores from October!