October 2022 Competition
---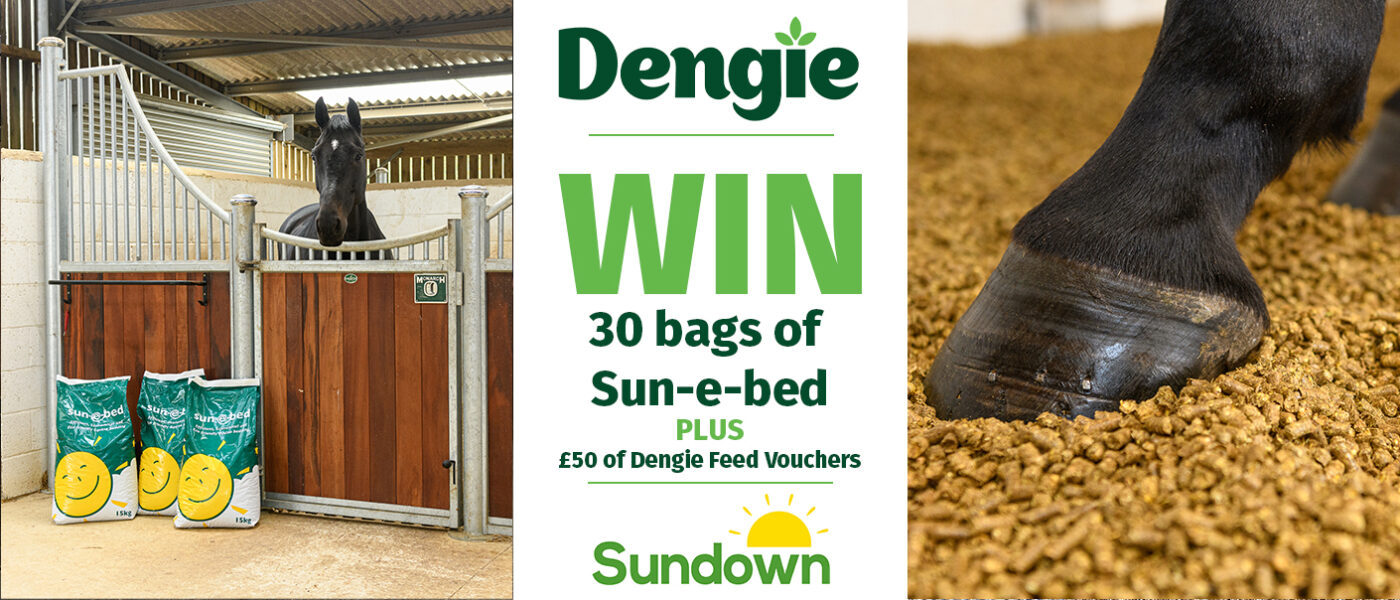 **COMPETITION CLOSED**
Win 30 bags of Sun-e-bed plus £50 of Dengie Feed Vouchers!
Sun-e-bed makes mucking-out, easy! This highly absorbent pelleted horse bedding speeds up mucking-out without compromising on bed quality or comfort.
Made from 100% British straw, Sun-e-bed is a soft pellet that easily breaks down in the stable to form a fluffy, comfortable bed. You don't even need to water it!
The bedding is highly absorbent, and easy to manage. Wet patches clump together for easy removal and lock away the ammonia smell. You won't need to remove much bedding each day, which will keep your muck-heap small.
Just six to eight bags of Sun-e-bed are required to start a stable from scratch, followed by one or two bags a week to top the bed up. So, 30 bags could last you six months, enough to get you through the worst of this winter.
The lucky winner will also receive £50 of Dengie Feed vouchers to go towards their horse or pony's feed bill this winter!
**COMPETITION CLOSED**
If you would like further information on any of the Dengie products or a personalized diet plan for your horse please call our feedline on 01621 841188 or click here to fill in our feed advice form.
Terms & Conditions: This competition will close at 11.59pm on 31st October 2022. One entry per person. One lucky winner will be selected from the correct entries and be notified via email within 7 days of the competition closing. Prize consists of 30 bags of Sun-e-bed plus £50 of Dengie Feed vouchers. The 30 bags of Sun-e-bed will be delivered on a pallet to a UK mainland address. No cash alternative available. Entrants must be aged 18 or over. Open to UK mainland residents only.  Click here for full Terms & conditions