Request a Weight Management Pack for your horse or pony
---
Would you like advice and guidance on how to help your horse or pony lose excess weight?
Our nutrition team are here to help! Fill out the form below to receive a personalised feeding plan for your horse or pony plus a FREE Dengie Weight Management Pack! Included is a weigh tape and monitoring chart to plot your horse's weight loss!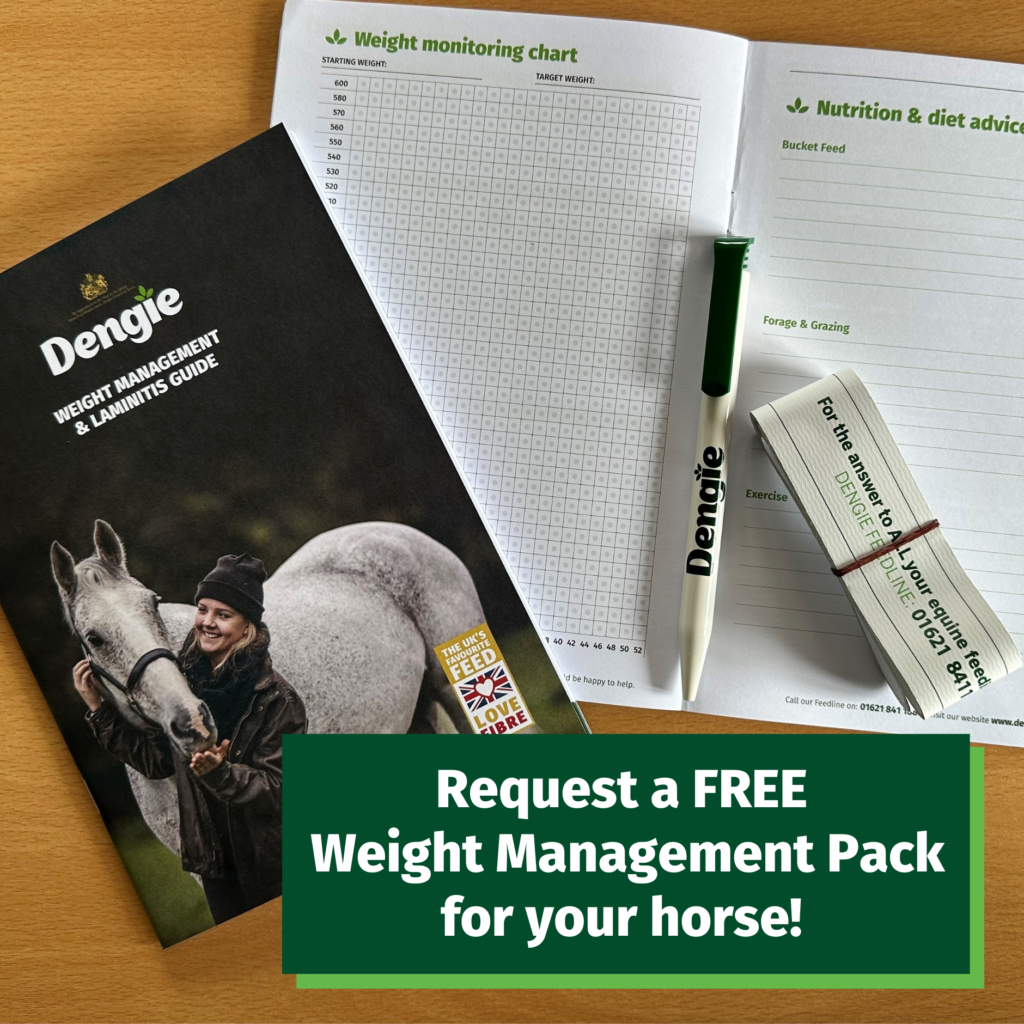 We are sorry, but there are no more weight management packs available. If you would still like advice on making changes to your horse or pony's ration, please call our Feedline on 01621 841188 or fill in our Feed Advice Form: https://dengie.com/feed-advice/feed-advice-form/
Terms & Conditions: Limited availability, whilst stocks last. One Weight Management Pack per horse owner. Please allow up to 5 working days to receive your personalised feeding plan and advice from our Nutrition team via email. The Dengie Weight Management Pack will then be posted to the address provided in the form.