Promote muscle and condition, without excitability
Event horse Carnaval Twist, otherwise known as Olly, came to Alec Miles as a scrawny four-year-old that was very highly strung. Olly had a lot of natural energy, so Alec didn't want to give him anything heating, but needed to build muscle and condition. Olly was also very fussy, so his feed needed to be tempting and really palatable to encourage him to eat.
After a weighbridge clinic with Dengie Senior Sales Manager Andrea Watson, Olly started on a diet of Dengie Alfa-A Molasses Free to provide him with the calories to promote weight gain and condition as well as quality protein for building muscle and topline. Dengie Grass Pellets were also added for their natural sweetness and to add a more concentrated source of fibre. Olly was fed a balancer alongside to provide him with a high level of vitamins and minerals to support his workload. The ration was based on fibre and oil whilst keeping starch levels to a minimum, to provide him with slow release energy without encouraging any fizzy or excitable behaviour.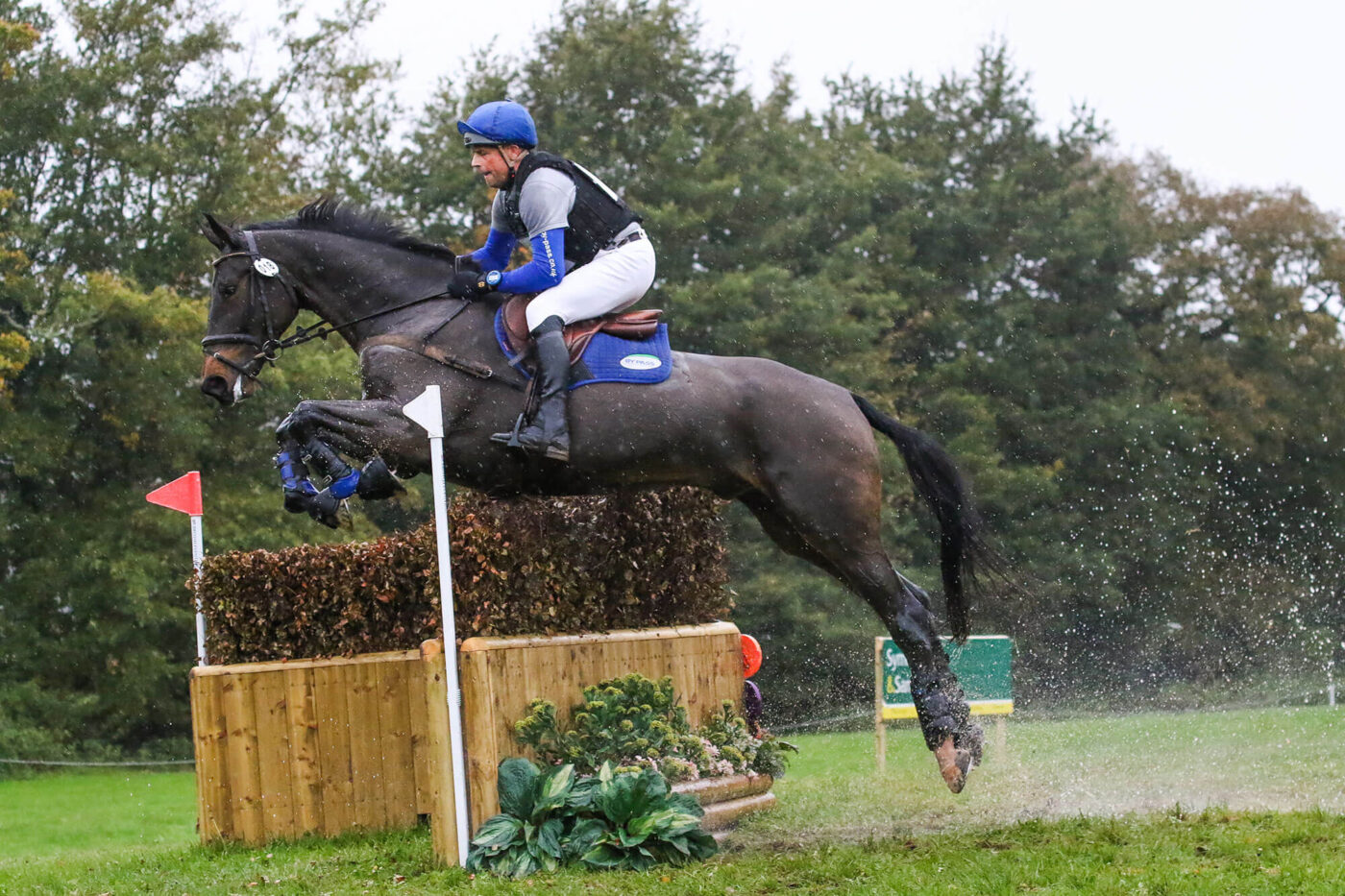 "Olly has stayed on this diet throughout his time with us as it works so well for him. It provides him with the calories needed to maintain his condition and support his workload without making him silly. His condition is perfect and the shine on his coat is amazing!"
Olly is now seven and finished the 2020 event season with three double clears at Novice Level and was placed tenth at Bicton's long format CCI2*. Alec will be aiming Olly at Intermediate level this coming season. "When we are away competing, he becomes even more fussy, so we add Dengie Pure Grass and Alfa-Beet to his ration which is fantastic for encouraging him to eat. This way, even if he won't eat his hay, we can ensure he is getting plenty of fibre to keep him healthy and fuel his work".
Olly is a great example of how fibre can fuel horses in harder levels of work without having to resort to using cereal based feeds. This has benefits for the health of the digestive system as well as behaviour. For more information contact the Dengie Feedline on 01621 841188 or complete our Feed Advice form.