Beast from the East stops play for Tanya Buckingham
---
Having been hit by the 'Beast from the East' I thought I would make the most of the time off by catching up with my blog!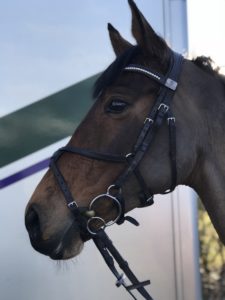 The horses are all fit and raring to go, we have been on Cross country schooling trips to Somerford Park and Richmond Equestrian Centre, been out to British Showjumping and British Dressage competitions, hacking, training and started our trips to the gallops! Candy had the Winter Regionals at Bishop Burton and apart from the sudden lack of ability to halt she did some lovely work to finish in the top ten of the medium gold section…now we need to qualify for the summers and work on halts!
I was meant to be out Eventing last weekend…I thought I would be really organised this year and start at the first event of the season….sadly the snow hit us quite hard so even if the event had run we wouldn't have been able to get there…but on a positive note the horses all feel amazing and we do have the whole season to go!
Along with the training the horses have also had regular physio sessions with the amazing Andrea Bainbridge and Melissa Emson has been out to check teeth pre-season…just to make sure they can all munch on their Dengie dinners properly! Clare, Dengie's Performance Horse nutritionist is meant to be visiting this week (weather depending!) to check the horses diets and talk about their feeding requirements…and hopefully bring the weigh bridge for the horses and not me thank god!!