Dengie Diet Day
---
Saturdays are usually busy for me, with non-stop teaching all day, and this Saturday was no exception. However, this time I had the lovely girls from Dengie, Jo and Lisa, on the yard too!  We had planned a diet day at my yard so that clients and their friends could come along and have their horses weighed and their diets assessed.
First up was Scooter, a 14.2hh Welsh Section D who, at 5 years old, is looking in great shape thanks to his owner Heather. "We've got another Welsh Cob and a Highland, so I know that Mum and I need to keep a close watch on their weight, especially at this time of year!" said Heather. "I have a lesson with Hannah once a fortnight and Scooter is improving so much – the plan is to go out and do some prelim dressage in the coming months, working up the levels with Hannah's help." Scooter weighed in at 535kg and was conditioned scored at 3.75. Jo recommended that Heather fed him Hi-Fi Lite alongside a balancer.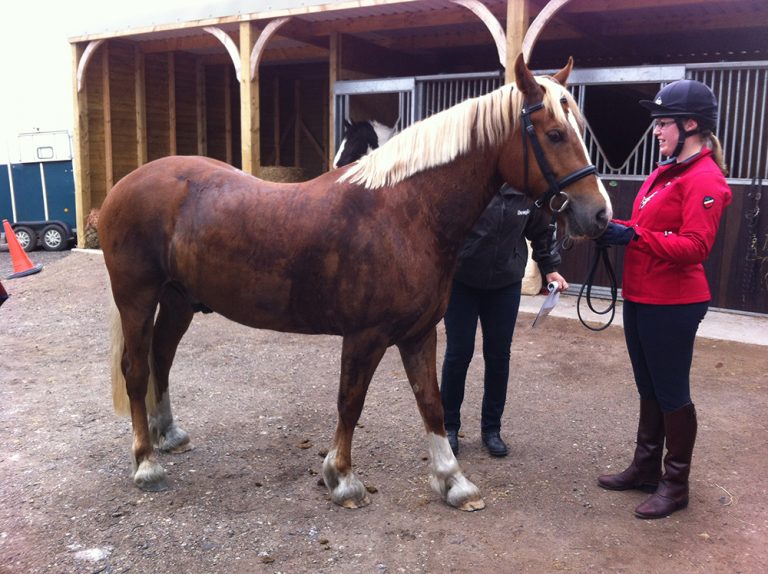 Following his lesson with me, Logic, a chestnut Thoroughbred who stands at 16.1hh, was next on the scales. "He's a bit of a live-wire normally, although you wouldn't have thought that looking at him now!" explains his owner Katie as Logic stands on the weighbridge with his head low and eyes half-shut. He is currently receiving Alfa-A Original with pony nuts, a biotin supplement and calmer. Jo suggested a diet of Alfa-A Molasses Free, plus a powdered supplement to balance the ration and to carry on with the biotin – Katie can add Alfa-Beet to this should he struggle with condition over the winter.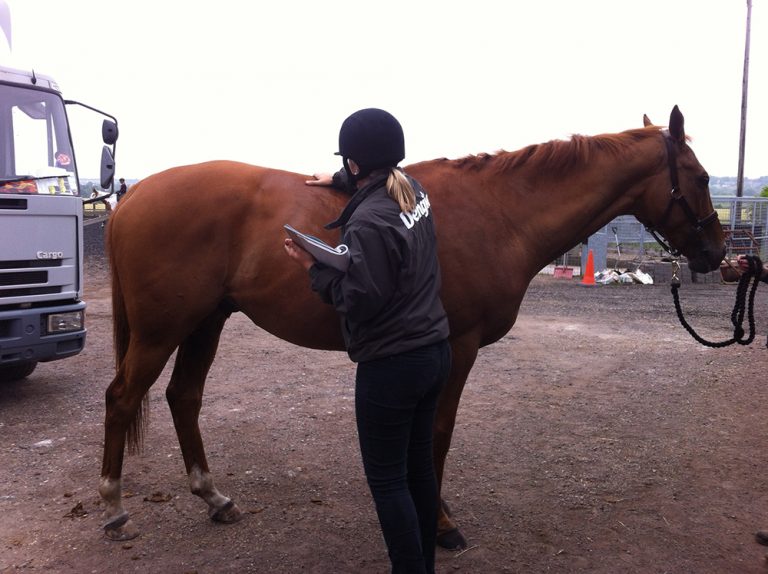 Angela Scott hacked over on Jamie, her lovely 17hh Thoroughbred x Irish Draught, who is in great condition and doesn't appear to be showing his 17 years. "I used to event him but he's doing a bit of show jumping with my niece now. He can be a bit sharp – I prefer him like that, but my niece doesn't", said Angela. "Hannah has been really patient with us – dressage is not our 'thing' but I was determined to get to the Winter Nationals and achieved that this year on my other horse George".  Jamie weighed in at 660kg and was a perfect condition score of 3.  However, his current diet of Alfa-A Original plus Allen & Page's Calm & Condition might be intensifying his natural sharpness due to the molasses and the relatively high levels of starch found in a competitor product. Jo recommended a change to Alfa-A Oil with a performance balancer – the energy level provided is similar to his old diet but comes in the slow-release form via fibre and oil, which should not make him as sharp.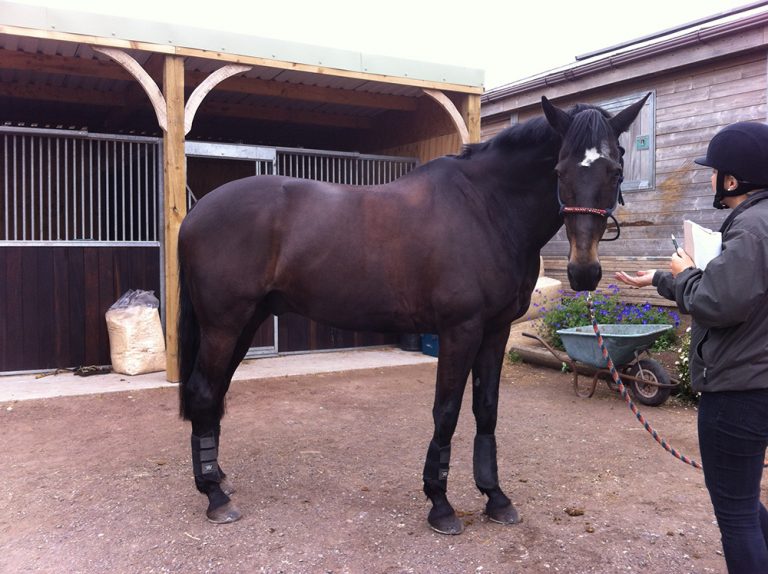 Julie hacked over her beautiful grey, Hope. Standing at 17.1hh and weighing in at 617kg, Hope was conditioned scored at 3.25. Her current diet consists of Alfa-A Lite and Jo recommended that she continues with this but that Julie balanced her ration by adding in balancer.
The final client of the day, Jo, brought along her new horse of only four days – Google is a 4 year old KWPN who stands at 16.1hh. "I plan to event him with Osberton Young Horse Championships in mind for 2016" said Jo. Dengie Area Manager Jo said, "It's great that you've brought Google along today, he's a blank canvas and we can get you both off to a great start on a Dengie diet.  He's still developing so it's really important to support this growth with the quality protein found in alfalfa, whilst ensuring his diet is balanced." Jo proposed that Google start with a diet of Alfa-A Molasses Free with a balancer. The Alfa-A Molasses Free can be increased, if needed, or Alfa-Beet could be added to his diet in winter for extra condition and slow-release energy. Google certainly couldn't wait to tuck into his new diet and was trying to get the Dengie measuring bucket containing feed samples away from Jo as quickly as he could!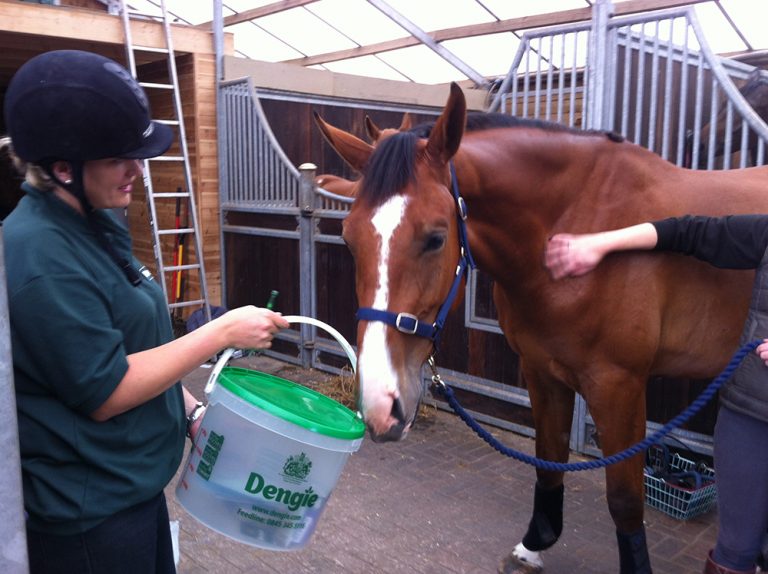 Thank you to everyone who came along on the diet day – I hope you found it useful and I'm sure your horses will be healthier and happier.