End of the Eventing Season
---
Last time I blogged I had just returned from a fun week at Burghley, the end of the season was approaching and there were only a few more events left to go in the calendar.
Petal had already started her end of season holiday when we got back from Blair at the end of August as we felt she would benefit from a nice long holiday. Oli also enjoyed a quiet few weeks after Blair before building up to do his final two events of the season. So whilst Petal and Oli enjoyed some down-time I spent time getting to know my new ride, Chance and aiming to get some BE100 runs in before the end of the season.
I have really enjoyed getting to know Chance and at our first three events together we did three double clears and had three top 10 finishes! Our dressage scores also improved with each event and there is still much more to come from her. She's a very exciting pony and I can't wait for next season together.
Oli enjoyed a good fitness run at Bovington BE100. He lead after the dressage on a score of 19.5!! I was absolutely delighted with his mark as we have worked really hard on our flatwork recently.  Unfortunately he didn't jump his best showjumping round and had an uncharacteristic two fences down, but then he finished with a great clear XC in very wet conditions and a place in the top ten. Although I was a bit disappointed not to have finished on our dressage score and got the win, the main aim had been to have a nice easy run before Norton Disney Pony Trial the following week.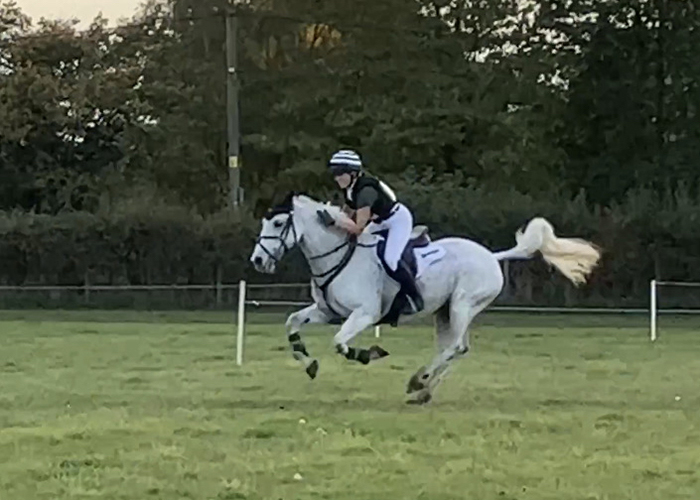 I took both Oli and Chance to Norton Disney, Chance was doing the 100 and Oli was in the Pony Trial.  Chance did another super double clear and gained another top ten finish, which was a great way to finish our season. Oli did a nice test with a few small mistakes on my behalf for 30.1, he then jumped a super round showjumping, just having the final fence down, but it was a big improvement on the previous weekend and I was delighted with how amazing he jumped and how good he felt. He then finished with a great clear XC round, it was a tough track, but he made it feel easy! To top it of we finished in the top ten, a great way to finish the season!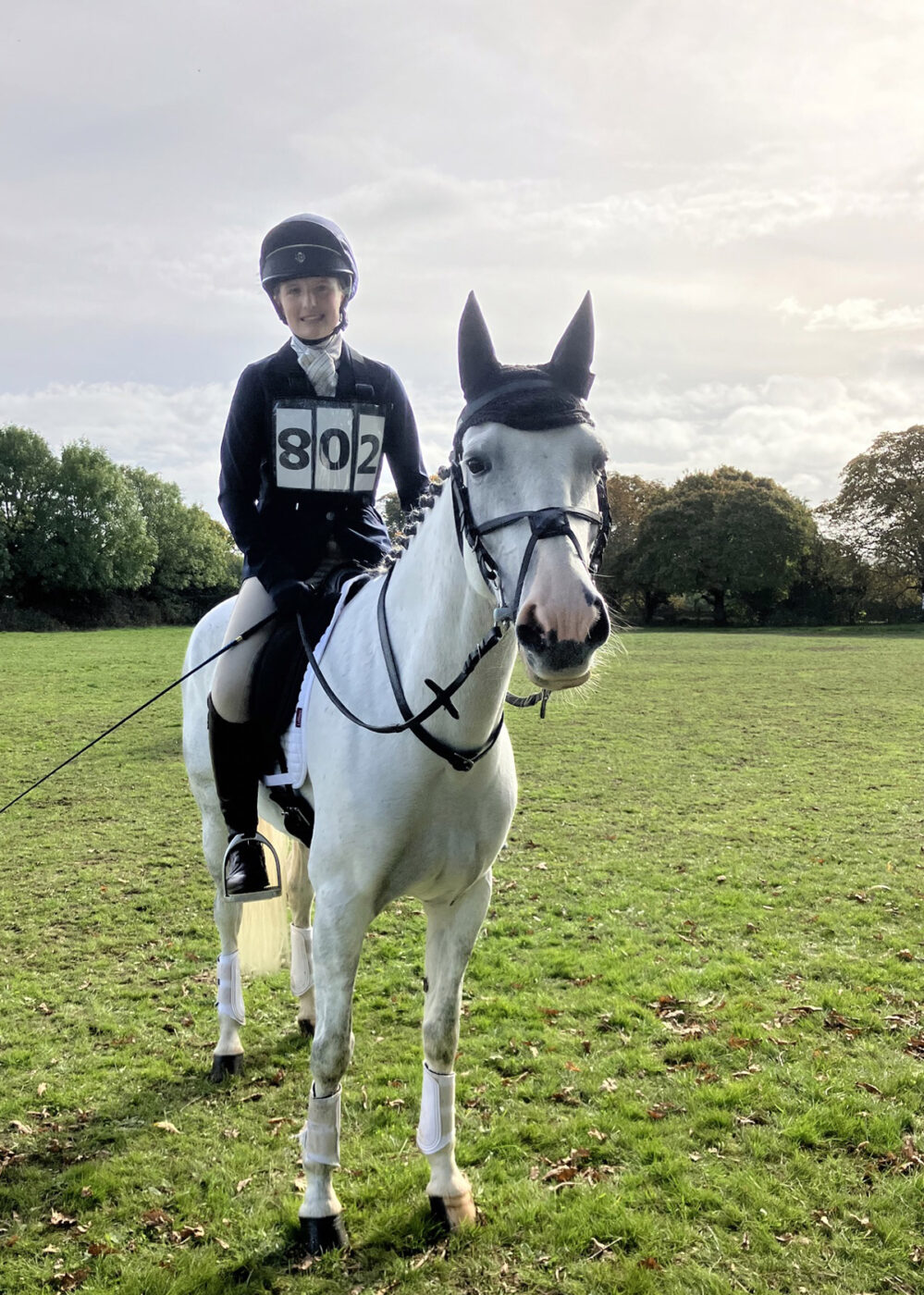 The ponies are currently enjoying a nice holiday out in the field to relax and refresh ahead of next season. They will be out for 4 – 6 weeks and will come back into work between the end of November and middle of December. Whilst they have been out in the fields I have been busy "spring cleaning" the stables with a fresh coat of paint, and doing mock exams! When they start work again they will do a few weeks of hacking and road work before getting back in the school to work hard and get better and stronger for next season, which I can't wait for!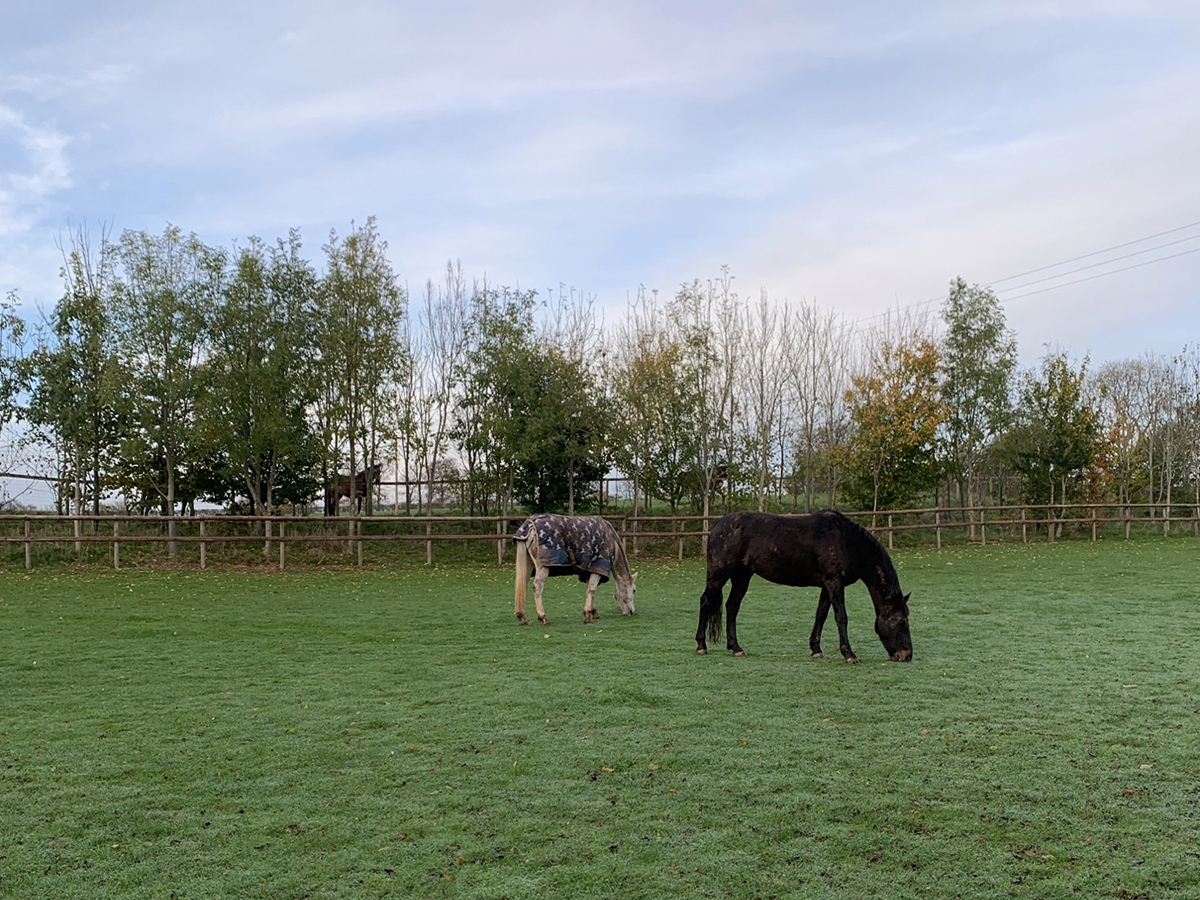 I have been so happy with how the ponies have performed this season on their Dengie Diets, they are always looking in great condition and feeling fit and healthy too. All three ponies are quite different in their dietary requirements but the Dengie range of feeds has something for each of them to suit all their different needs and energy requirements.  I can't thank Dengie enough for their continued support, I know that the ponies diets are in very good hands!