Lucy Jackson gets back in the saddle
---
So it's been a fairly eventful few months since we last checked in, I've had a baby girl "Evie", and we've moved yards from Banbury to Cheltenham!
Despite these changes our horses have remained largely in their normal work routines with Tom McEwen kindly deputising for me at the shows.
I'm hugely thankful to report that my first show back in the tack at Farley Hall, for a couple of Intermediates, was a successful one and I am looking forward to Barbury and Aston in prep for Blenheim.
One of the huge advantages of our high fibre Dengie diet is that despite other changes in my horses routines lately, slightly less work whilst moving house, I've been able to keep consistency in what they're eating, Alfa-A Original and for the competition boys, with lower energy Hi-Fi Original and a balancer for the younger lads.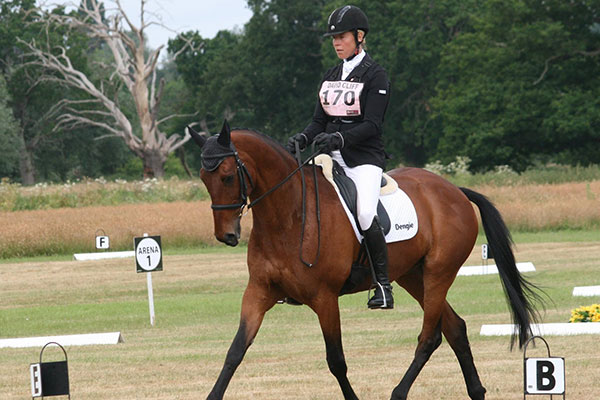 We're looking forward to rebuilding our team of event horses over the winter, aiming for five or so. Thanks to having moved into the heart of jump racing country we're looking to add a few pre-trainers to the work we're already doing with Harry's point to pointers, meanwhile my head girl Emelia will produce a pony or two to sell. The huge plus of our Dengie diet is that all these horses needs are covered despite the wide variety in their jobs.
We'll look forward to updating you on their progress with plenty of excitement ahead, starting with Barbury this weekend.