Samantha Backstrom June Blog
---
June has been a busy month for the team, although Lambo has a had an easier end to the month!
It started with a 3 day stay away show at Chard Equestrian in Somerset where I took Lambo and Connie. Lambo jumped double clear on the first and last day only having the final fence on day 2 which was my fault! He picked up two 3rd placings and given the 100's of entries in the classes and that he has just stepped up to Newcomers (1.10m in first round 1.20 in jump off) I was over the moon with him. Connie jumped more double clears and picked up a 4th in the Newcomers on day two – she managed to cut her leg in the stable on day 1, but thankfully nothing serious so was able to carry on! Finishing with our best round to this date in the Foxhunter on the last day, jumping a lovely double clear and picking up a lower placing. I was really happy with her progress and excited for the start of our 2nd rounds.
Mid June the Chiropractor visited all and he was amazed to see how well they all three horses are. He did mention I need to add some more bulk to Connie, so after emailing Dengie's Performance Horse Nutritionist, Claire Akers I have added some Meadow Grass with Herbs & Oil to both Connie and Lambo's rations.
I then took Scrappy on her own to Rectory Farm for a little jump round, where she stepped up to the Discovery jumping a super double clear coming 2nd! She is turning into a real speed demon!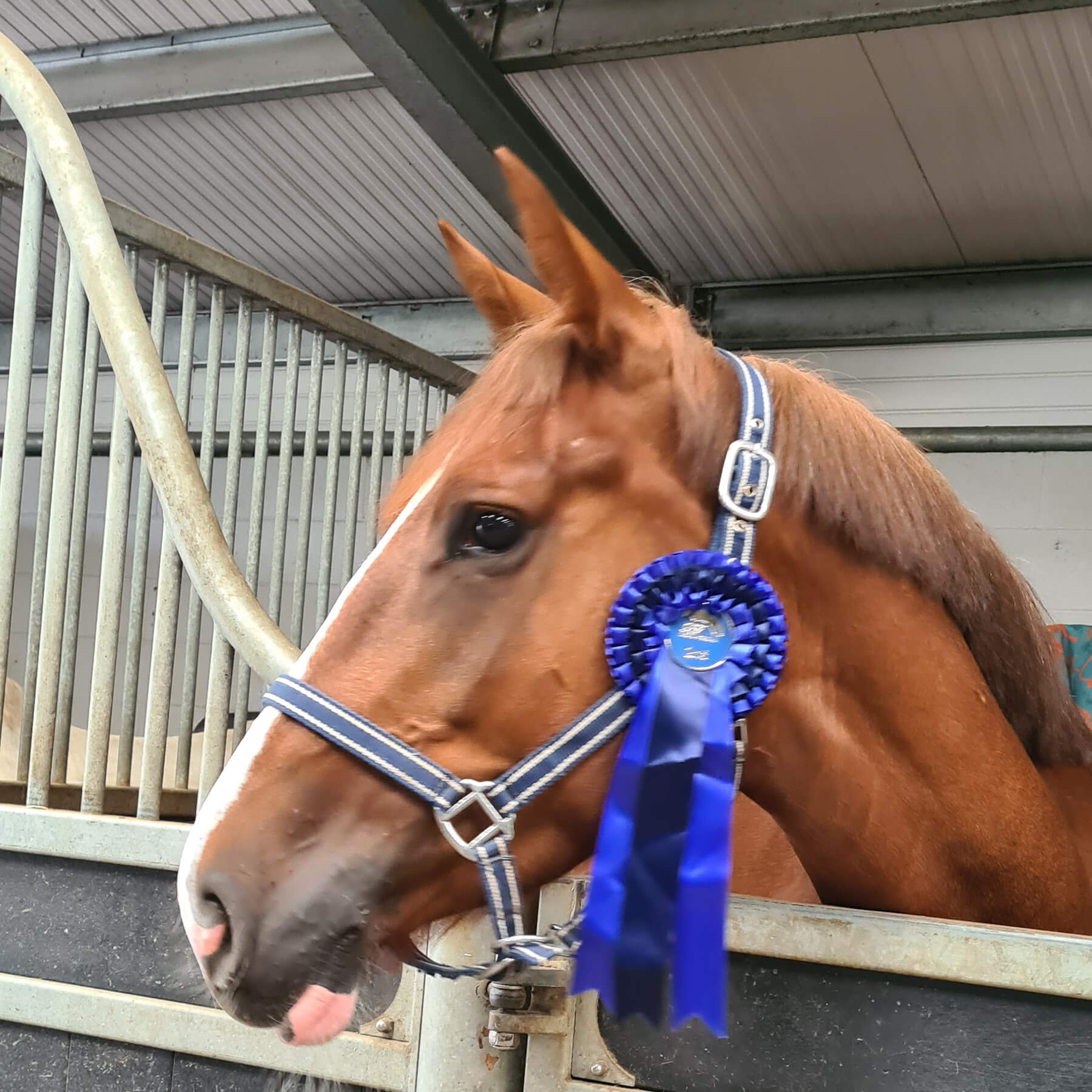 Next I took Connie to Wellington for a jump around the Newcomers before her first 2nd round, she jumped a beautiful double clear coming 4th, only half a second slower than the winner! It would appear half a second was sent to haunt me this week as Connie jumped a beautiful clear round in the Newcomers 2nd round on the following day, but I was half a second over the time allowed, meaning we incurred 1 time fault!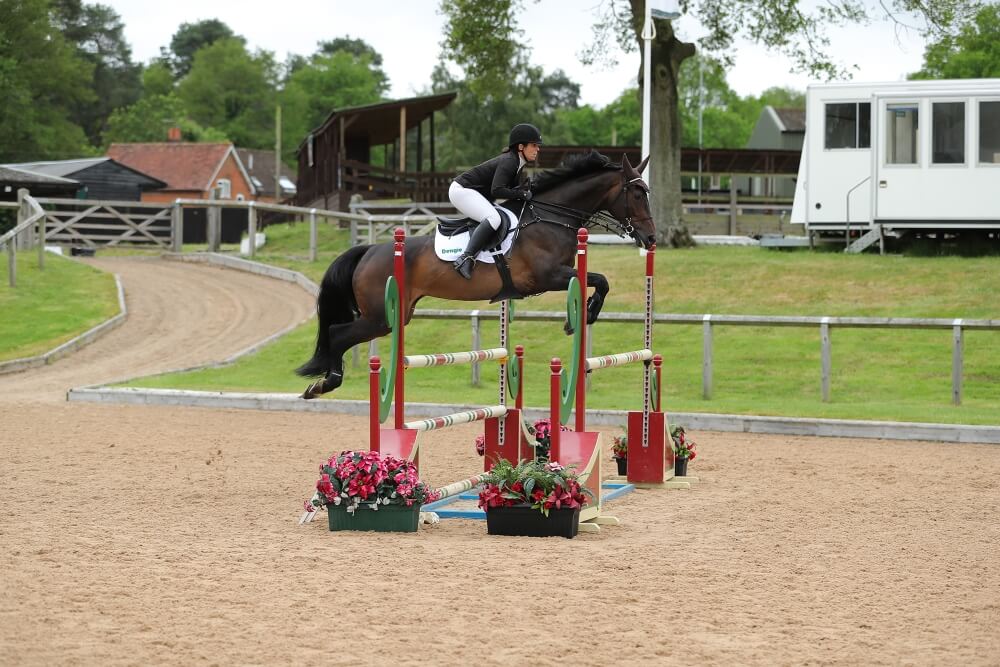 At the weekend just gone I held my first clinic at Blackwater Equestrian which went really well and I plan to run another at the end of July. Then on Sunday I had my first open day with Connie's syndicate at the yard and did a little demo of both Connie and Scrappy. Lambo came up with splints on both his front legs hence why he has had an easy finish to this month. We believe they were caused by kicking the door, typical boy! I haven't treated them as I am in no rush for them to settle, he is getting some R&R and iced legs daily instead. I am hoping to bring him back in to work this week and have him ready for the summer tour at Bicton which starts next week. Although he hasn't been unsound, I do have the future in mind for him so just want to make sure we let them settle first.
Our plans moving forward are to head to Bicton next week for a week and a half where Lambo and Scrappy are in their relative ages classes and Connie is contesting HOYS in the Newcomers second round and Grade C. Then Connie will also go to Hartpury to contest the Grade C for HOYS at the end of the month.