Sammy Backstrom Blog – August 2021
---
The team went to Chard mid-August for a 3 day show. Day one Lambo jumped the 6-year-old Grand Prix at 1.20m in the first round – it was a step up for him, but I felt he was ready. I changed his bit to only have one rein the week before, so this was a new feeling for both of us! It did lead to a mis-communication in the collecting ring, which lead to me testing out the landing on the surface at Chard (I can confirm it is very soft!). However he wasn't phased and went in to jump one of only a handful of clear rounds. Unfortunately, it wasn't our class and we had the first fence in the jump off trying to pull off a turn back to fence two! He made up for it by jumping double clear and coming 2nd in the Newcomers on the 2nd day, then didn't jump the on the last day due to a rub from his overreach boots- he is a sensitive boy!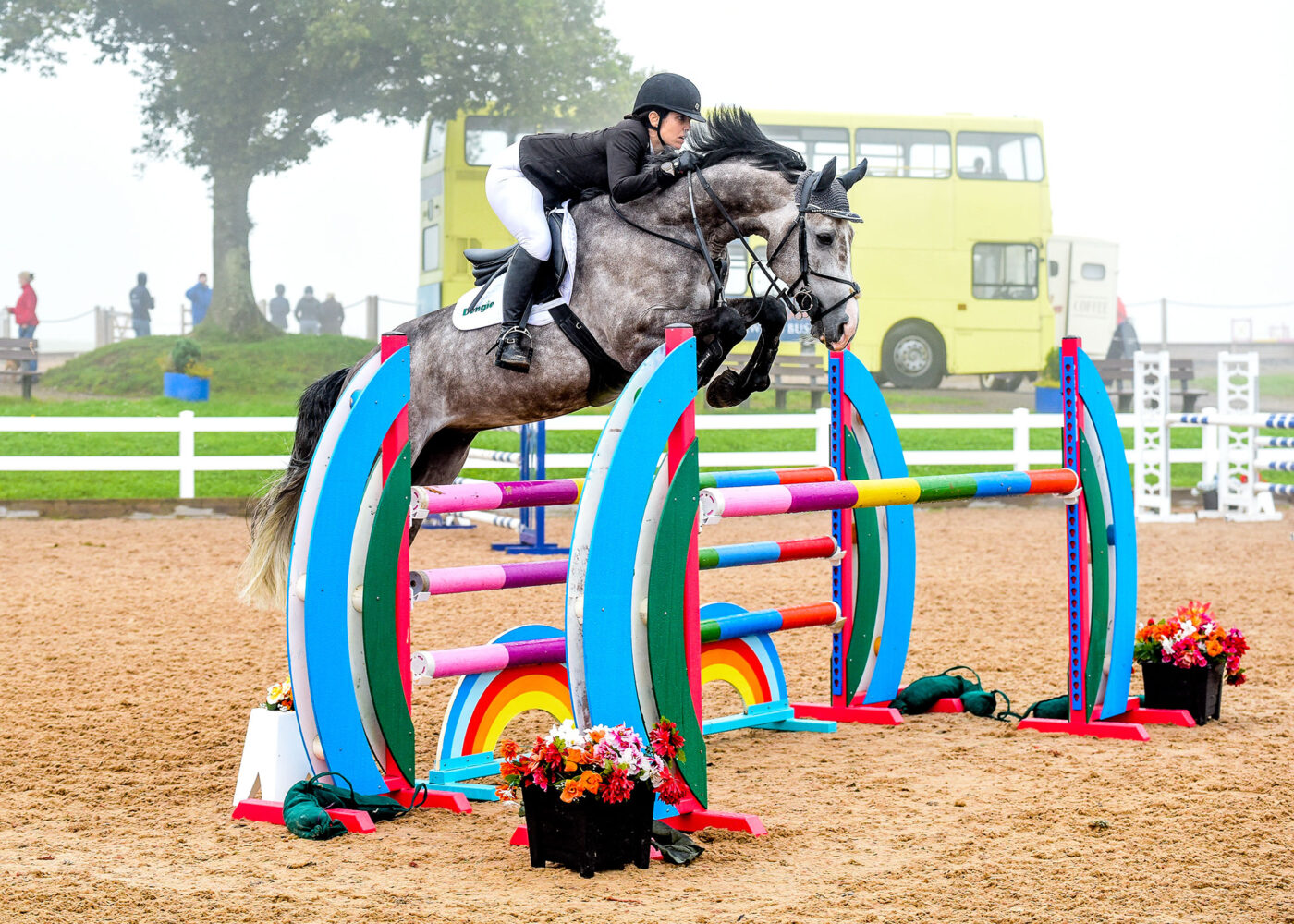 Baby Scrappy jumped super all show, coming 3rd and jumping double clear on the first day in the discovery, getting her last double clear in discovery for next year's seconds rounds on the second day and winning her class, then just knocking one fence in the 5-year-old Grand Prix on the last day.
Connie was the star of the show for not touching a fence all three days! Jumping her last double clear in foxhunter for next year, coming 5th in the 1.20m open on the first day, jumping double clear coming 4th in the foxhunter on day 2, and finishing in the 1.30/1.40m open jumping a lovely double clear. She also went to Rectory Farm last week for a jump before her 2nd round this week and jumped a lovely double clear coming 4th in the 1.30/1.40m open qualifying for next years Scope Championship.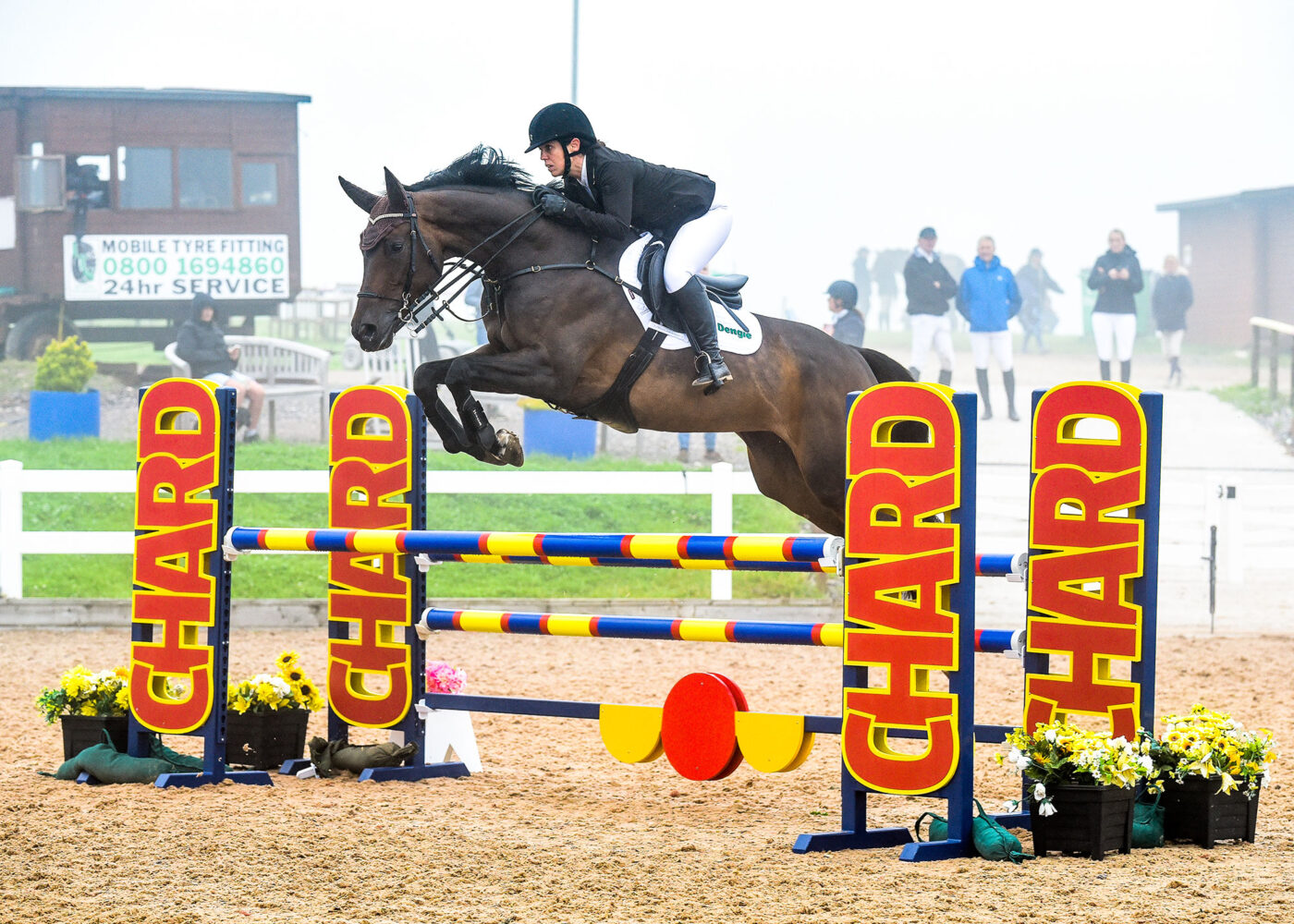 We went to Wales and West to contest the 2nd round Newcomers, but unfortunately just had one silly fence! Lambo also went here and jumped double clear coming 5th in the newcomers on the first day and qualifying for next years 2nd rounds and then the fastest time, but a silly fence in the first phase on day 2!
I am taking Gibbs out to his first arena hire and then will plan some shows in with him. He is progressing well and his attention span is improving, although not consistently yet! He has lost some of the weight he was carrying and is looking really well. Scrappy is planned to go to Rectory Farm next week, then we have Bury Farm planned for mid-September with a few local day shows in between.