Success at the Regionals
---
What a great Regionals we have had! Potter, who I felt was not quite ready due to having to be off for his castration, did a good performance to achieve 6th in the Elementary Freestyle and 7th in the Medium Open. What I was thrilled with was his attitude to the big arena, which proves difficult for a lot of horses.
Lenny was great. He came 2nd in the Medium Open and won the Medium Freestyle, securing two tickets to the Nationals. We did the prize-giving for the Freestyle and I think this just unsettled him, as he worked in fabulously for the Advanced Medium Freestyle but was just too hot in the test. We had bits of spooks, but still achieved over 69% and came 5th. He felt great in places and I am looking forward to the progression of the year to the higher levels – he is so genuine!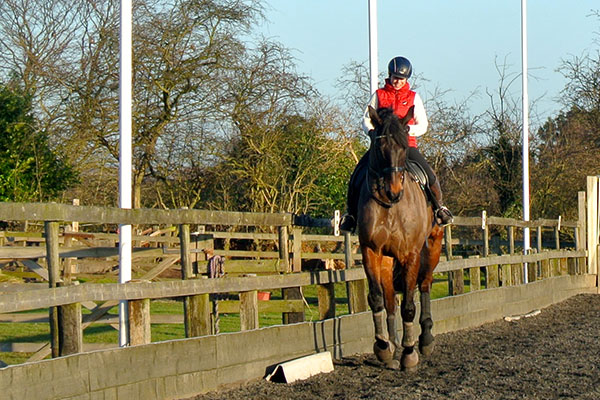 My clients did great. They all went well, especially Lisa Megginson who won the Advanced Medium Restricted and the Advanced Medium Freestyle. I felt very proud, as we picked this horse as a foal and have gone the journey together. She rode so well!
Photos courtesy of Kevin Sparrow Photography